How do we consolidate and innovate cooperation?
MPP alumnus reflects on his further studies with the Managing Global Governance (MGG) Academy.
Estimated reading time: 6 Minutes
Image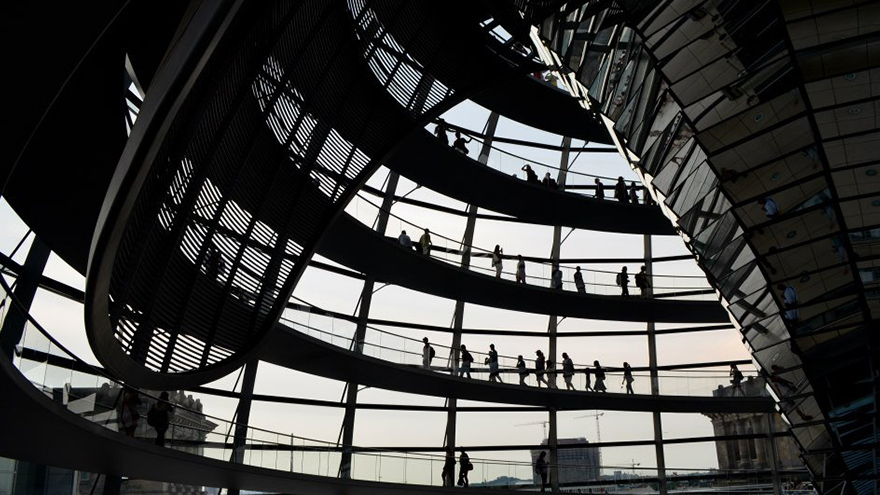 A few years after graduating with a MPP from the Blavatnik School of Government, I started to miss those "good old school days". In 2020, an extraordinary year for almost everyone on earth, I had the pleasure of enjoying the MGG experience, which was more or less like a mini-MPP.
Supported by my current employer (Foreign Environmental Cooperation Center), from August to December 2020 I participated, though digitally, in the Managing Global Governance (MGG) Academy organised by the German Development Institute (DIE) and financially supported by the German Federal Ministry of Economic Cooperation and Development (BMZ), together with other 23 young professionals from China, India, Indonesia, South Africa, Brazil, Mexico and Europe (see the 2020 MGG Academy participants profile booklet). The MGG Academy also included a one-week International Futures - Training for International Diplomats programme organised by Germany's Federal Foreign Office and the German Council on Foreign Relations (DGAP). Looking back at the first digital MGG Academy, it has been an extraordinary four-month experience with rich weekly schedules of learning and exchange.  
Having studied and worked in many different places around the world, it has long been my wish to experience Germany, due to its leadership role in global governance and international development. As a major world economy and an active promoter of economic globalisation, Germany is also a global governing power. The specific geopolitical environment and the lessons from the two World Wars have prompted Germany to transcend narrow nationalism and state centrism, to promote EU solidarity, and to participate in global governance and multilateral cooperation. It was an important pathway to regain the trust of European countries, and it also enhanced Germany's international status and global leadership, shouldering international responsibilities and coping with global challenges.
In fact, Germany is also the pioneer of innovating the concept "global governance" per se. It was Willy Brandt, the Chancellor of the Federal Republic of Germany from 1969 to 1974 and the Nobel Peace Prize laureate in 1971, who first proposed to bring forward the concept of "international development" into "global governance" and called for establishing the Commission on Global Governance.
Since then, Germany has pursued a sound global governance strategy and promoted a responsible international image. Combining the concept of good governance with development cooperation, Germany's Federal Ministry for Economic Cooperation and Development (BMZ) issued a Strategy Paper in 2009. Entitled "Promotion of Good Governance in German Development Policy", the paper provided one basic platform for achieving the United Nations Millennium Development Goals and further clarified Germany's objectives and principles for engagement in global development governance. The Strategy Paper stated that in facing global problems, developed countries cannot cope properly alone, and that effective global governance cannot be achieved without regard for the plight of developing countries; it also stated that global governance deficits need to be covered by development cooperation mechanisms. In recent years, we have evidence of Germany's rising international leadership image, particularly under the long-lasting Angela Merkel administration, with three major features: 1) economic and financial governance as the core to strengthen leadership; 2) an inclusive position to assume the responsibility of refugee governance; 3) technical and financial contribution to lead global climate governance and development cooperation.
Since the dawn of the 21st century, in the face of globalisation and complex global challenges, Germany seeks to balance national interests and international responsibilities, maintain European unity while consolidating regional influence, and is committed to playing a leading and shaping role in global governance.
My four-month experience with the MGG Academy allowed me to gain a first-hand experience and in-depth appreciation of Germany's ambition to engage with emerging economies while consolidating and innovating both North-South and South-South cooperation.
First, for more than a decade since 2007, Germany's Managing Global Governance program has trained almost 400 young professionals from emerging economies (China, India, Indonesia, South Africa, Brazil, Mexico etc.), demonstrating a clear spirit of partnering with the global south and augmenting multilateral cooperation.
Second, the Academy provides a platform for young professionals from emerging economies not only to establish a professional network and community, but also to comprehend the German/EU development policies collectively, which is tremendously helpful to nurture and catalyse future inter- and trans- national cooperation, such as for instance trilateral cooperation mechanisms (sometimes also called "South-South-North cooperation").
Third, the Academy creates knowledge and partnerships that jointly contribute to the implementation of the 2030 Agenda. Therefore, the MGG programme in some sense reflects Germany's will of partnering with the international community in achieving the UN 2030 Sustainable Development Goals.  
As a MPP alumnus from the Blavatnik School of Government, I was happy to bring some Blavatnik School elements to the MGG Academy. For instance, I discussed my article "Is panarchy relevant in the COVID-19 pandemic times?" in which I shared my reflection upon the DIE researchers' Column essay. During a session discussing the COVID-19 pandemic, my cohort peers in the Academy were deeply impressed when I introduced them to the Oxford Coronavirus Government Response Tracker (OxCGRT). Their compliments on the project made me once again feel proud of being a member of the Blavatnik School community. Another day, we watched the First Follower: Leadership Lesson video and I immediately connected its key implicit message to the innovative Catalytic Cooperation concept coined by my MPP academic supervisor Dr. Thomas Hale; it was my pleasure to introduce this academic concept to my cohort peers in the MGG Academy. I do feel I have somehow connected my MPP with my MGG.
Indeed, both transnational and catalytic cooperation are increasingly conducive to global sustainability while multilateralism remains the key pillar for global governance. Integrative approaches should be adopted in development strategies to harness the synergies among SDGs.  Through all these means together we can consolidate and innovate international cooperation.
Yanzhu Zhang (MPP 2015) is an alumnus of the Blavatnik School of Government where he was the recipient of a David H Pollock and Tomislav Zegarac Memorial Scholarship. He currently works at the Foreign Environmental Cooperation Center of the Ministry of Ecology and Environment of China, and previously worked at World Bank in Washington D.C. and UNIDO (headquarters) in Vienna. The views expressed in this blog post are purely personal.