A discoverer's life at Oxford
Estimated reading time: 5 Minutes
Image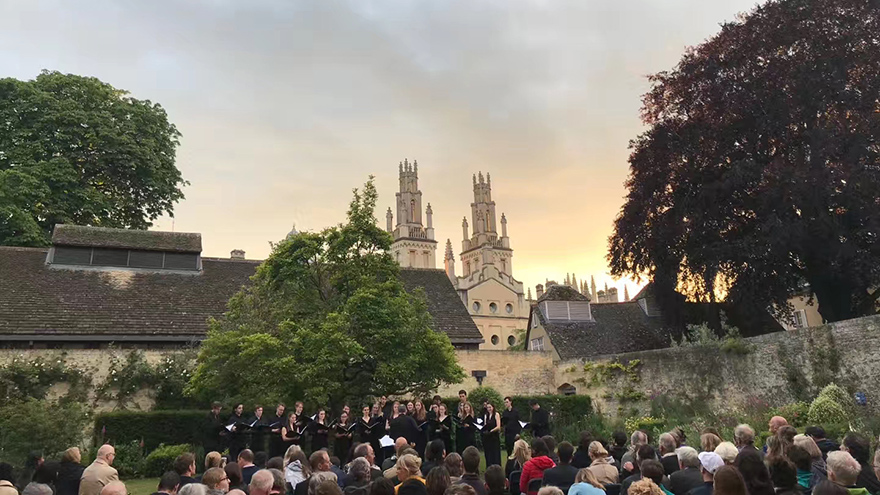 Last year, almost ten years since I was last in the UK, I came back to spend some time at Oxford's Blavatnik School of Government as their Caixin Visiting Fellow. In the middle of the Brexit chaos, Britain almost seemed a completely different country. In addition, having grown up in a city of over five million in China, studied in cities like Nottingham and New York, then lived in Beijing, I was anxious about moving to a small town. But when I arrived in Oxford, a lady offered to help with my luggage and my anxiety started to fade.
A Maverick approach
I met Professor Karthik Ramanna on
the first day of Trinity term, when he was working on the case
study about Huawei in India and on other issues which have no
clear solution or answer to this day. We discussed the case method – which
requires students to analyse problems, develop alternatives and recommend
policies – and this approach reminded me of Aristotle's concept of collective
judgement, or "wisdom of crowds".
This 'Maverick' method, rather than the
more traditional approach common in the majority of universities around the
world, promotes listening and teamwork and is a repeating pattern in many of the
Blavatnik School's classrooms and discussion, be it with professor Eric Beinhocker or with professor Lant Prichett.
Relinquishing control
Mankind has always had the desire to
remain in control. Yet it is in stepping out of our comfort zone that we
progress. A strong tendency towards perfectionism is what I used
to have, but every time I went into a tutorial meeting at Oxford, I made the
effort to put my notes away. Instead of finding myself struggling to remember
specific points, I found that 'relinquishing control' would help me find new
sparks and ideas, just like Dominic Barton (formerly of McKinsey) once noted
about reinventing a firm -- changing "an aircraft carrier" into "a fleet of
speedboats".
Being challenged by your mentors also
helps. When discussing crisis of capitalism, Dean Ngaire Woods asked me the
percentage of young people in the West worse off than their parents, and I
didn't know. She pushed me for an answer and instead of giving up, I started to
think about the question logically, eventually coming up with a number not far
from the actual figure (over 80%). What matters often is perhaps not the answer
itself, but the process of exploring and not being afraid of being wrong.
Serendipity and flexibility
Oxford offers a rare combination of tranquillity
and hustle-bustle. For example, one evening there were four talks that I wanted
to attend, all within the space of two hours. Yet, having so much to juggle
meant that I also found myself developing a newfound love for the solace
offered by nature, so absent in my earlier life, in Oxford's many parks.
Flexibility may prove an asset in
such an environment, as in today's demanding world. Just as fellow Oxford alumnus
and media leader John Micklethwait says about the value of serendipity in news
production and consumption, it is also a recipe for new ideas and contentment
in life.
At home and while travelling, we
should seek out new experiences every day. "If you want a full life, rich with
memories", as 'the undercover economist' Tim Harford, whom I met unexpectedly
in the Blavatnik School cafe, wrote
not too long ago.
I also experienced what Professor Jeffrey Sachs once told me, which was to never waste too much time pitying at setbacks or missed opportunities. After turning up to a sold-out concert featuring sounds from nature, I was cycling back angrily and noticed a poster advertising a summertime concert at Queen's College. It turned out to be a wonderful evening of choir song and breeze.
Old and new perspective
Living in a small place like Oxford, you
get a really strong sense of community and belonging. Professor Paul
Collier's story about the diverging path between
himself and his cousin, made me see things now more from a grassroot, as oppose
to a "Davos man" perspective.
It is also useful to put new and sometimes
uneasy developments in a historical perspective. Through Professor Yuli
Tamir's new book Why nationalism,
I came to see a world shifting from hyper-globalisation to populism, and Lawrence
Summers's notion of 'responsible nationalism' suddenly made sense. Society's
pendulum swinging is nothing new, but why has it to be from one extreme to
another? "People always respond to their personal experience." My own realisation
and Professor Tamir's suggestion combined to render a whole picture.
Finally, in this age of discovery,
shall we strive to be generalists or specialists? This is a dilemma I've tried
hard to solve. Unlike most visiting fellow coming to Oxford, I initially leaned
towards the former, but Oxford allowed me to focus and immerse myself deep into
the issues. Perhaps I will find the answer now that my fellowship has
concluded, or maybe the act of exploring and balancing the two, rather than a
single answer, is our ultimate North Star.
Liwei Wang was a Caixin Media Fellow at the Blavatnik School of Government in Trinity term 2019. He is a Senior Writer with Caixin Media. He focuses on feature writing and interviews with prominent figures such as former Chairman of the Federal Reserve Paul Volcker, AIIB President Jin Liqun, and former US Treasure Secretary Lawrence Summers.