Elizabeth Stuart, Tebello Qhotsokoane
Digital transformation is not a plug-and-play solution
How our experts are helping governments realise the full potential of digital transformation.
Estimated reading time: 6 Minutes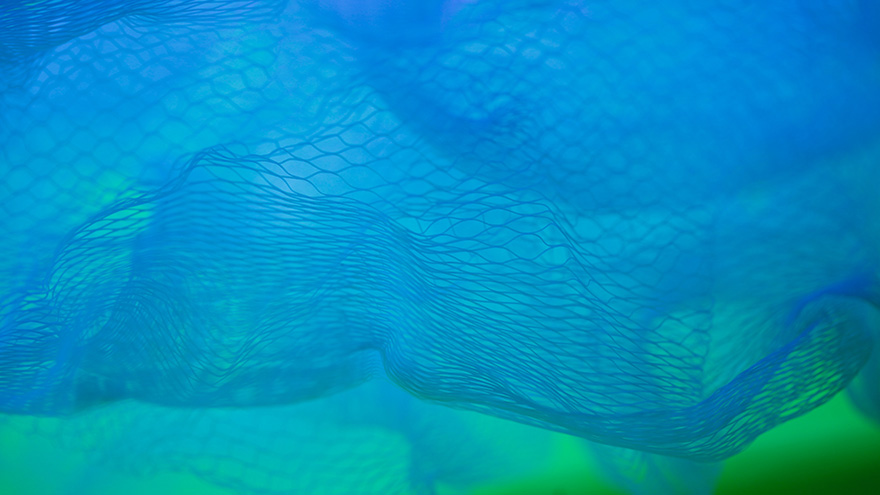 There's probably not a government on the planet that's yet to fully realise the value and potential in digital. The opportunity to make services more efficient and grow the economy has pushed digital transformation to the forefront of government reforms.
But despite the opportunities — and the ambitions of many countries — holistic reform is not always easy. And that's where we come in.
In January last year, we started talking to the government of Ethiopia about digital transformation. Just nine months later, the cabinet had signed off a strategy which the ministries of finance and innovation technology are now using to inform their programming for digital payments and seamless service delivery.
In South Africa we didn't move from a standing start. Nonetheless, our collaboration with the government, a business consultancy (Genesis Analytics) and a business school (GIBS) has spawned a job creation plan for globally traded services, which looks to add 500,000 jobs in business process outsourcing over the next decade. It has also underpinned a universal broadband initiative currently being driven by President Ramaphosa.
And in Mongolia our work has underpinned E-Mongolia, an initiative to accelerate technological adoption in government — which has already digitalised 181 government services — while setting up the economy for digital transformation.
Digital at the speed of light
By its nature digital moves at lightning speed, but government reform in complex environments usually doesn't (and therefore can't keep up).
So how did the above happen so fast? What might the numerous policy-makers eyeing digital transformation in other countries learn from this? And just as relevant, what lessons from our experience might also be valuable for development agencies, NGOs, academics and others trying to support policy-making processes across the board?
First a note on our role. We've turned analytical work done during the Pathways for Prosperity Commission, hosted and managed by Oxford University's Blavatnik School of Government, into a Digital Economy Kit. This Kit contains a three-stage process to help countries identify what they need to do to reap the benefits of digital technologies for all their citizens.
In other words, it identifies what measures a country can take to ensure a digital transformation that leads to inclusive economic growth and job creation.
Lesson 1: Get political buy-in at the highest level
So how did these countries make so much progress so fast? First, it was vital that support has come from the highest level.
In Benin and in South Africa we had the strong backing of the Presidency. In Ethiopia and Mongolia, it was the Prime Minister's office. In Malawi, our champions were the director general of the National Planning Commission and the Cabinet Secretariat.
This meant we had the right authorising environment to get a range of different line ministries involved — which leads us to our second lesson.
Lesson 2: Digital is not just a job for the IT department
We'd seen countless digitalisation programmes fail — not in absolute terms, but in terms of failing to deliver on their full promise — by becoming stuck in an ICT department.
While connectivity is of course vital to digital transformation, it is not sufficient alone, and we have found it essential to work with finance ministries, with health and education ministries, with agriculture ministries, and with social welfare and labour ministries, depending on the country's set up.
We've also had central banks involved in many of our Kits (not least because our academic co-director, Benno Ndulu, used to run one in Tanzania).
It has been very important that the work hasn't been led from Oxford. Instead, we have always tried to collaborate with an in-country research group. In Benin it was the African School of Economics. In Bangladesh we've worked with BIGD, the academic arm of the NGO BRAC.
We wanted to do the same in Malawi but weren't able to identify a domestic institution that had the right capacity (strong analytical capabilities, but also strong networks). Instead, we brought in Genesis, our partners on the South African South African project, although we also made sure to partner with Malawian digital experts to ensure the work benefited from deep in-country expertise.
Strikingly, many countries had already had digital diagnostics "done" to them by other international partners, when they sought to partner with us. The Digital Economy Kit is about facilitating countries to identify their own competitive digital advantage — their opportunities — rather than a process to guide an investment strategy (or a case study), and our policy-maker partners could see the value in it.
Lesson 3: Yes, there are trade-offs
Next, the importance of trade-offs. We've actively embraced the messiness of policy-making in difficult contexts. This meant that we actively sought the views of a range of different people across the country.
Without aiming to be strictly representative (which would have taken a long time), we made sure that in our dialogue phase we had civil society and business as well as a range of government partners in the room. Digitalisation, like any change that is deeply divergent from what has gone before, has opponents as well as champions. Some will lose out if mitigating policies are not put in place.
The fear of others may be unwarranted, but our times abound with examples of what happens when dissent is swept under the rug instead of engaging actively with it. Policy reform entails trade-offs, and those need to be examined in the open, as far as possible. (This is also commensurate with the latest literature on the relationship between democracy and reform).
So how can these lessons be embodied in other reform processes? It's cliché to say country ownership is key. And what that means will depend, of course, on the specific change process and intended policy outcomes.
But genuinely stepping back and letting the country lead, while at the same time keeping a hand in the process to ensure that lessons learned in other contexts are applied as relevant, is a way to ensure that this really happens. And even in the realm of technology — which is as technical a field as there is — the real value comes through ensuring the right enabling and authorising environment is in place. And that can't come from outside. In other words, small "p" politics trumps all.
A longer policy note setting out lessons learned can be found here. This article was originally published by Apolitical on 18 January 2021.
Elizabeth Stuart is Executive Director and Tebello Qhotsokoane is a research and policy officer at Digital Pathways at Oxford. Based at the Blavatnik School, Digital Pathways at Oxford examines the challenges of digital transformation and asks how developing countries can govern digital technologies to ensure inclusive growth.