Biography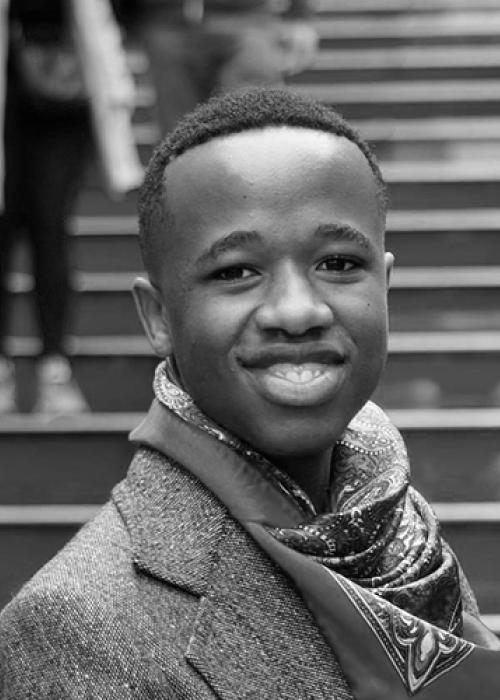 Tebello Qhotsokoane
Research and Policy Officer (Digital Pathways at Oxford)
Tebello is currently a Research and Policy Officer for Digital Pathways at Oxford. He works directly with Professor Dercon on research that looks at the impact that technology will have on governance and inclusive economic growth for low and middle income countries in the Global South. 
Tebello has had several work experiences in the public and private sector, all aimed at understanding the ways that human capital can be leveraged as a tool for development. His previous work experience has focused primarily on the integration of technology in the delivery of education and healthcare. 
As a research assistant at the Stanford Center for Education Policy Analysis, he led a research project assessing labour market outcomes for people who took Massive Online Open Courses (MOOCs). His interest in education led him to work for Global Teachers Institute (GTI), an EdTech startup in Cape Town. In his role as the Business Development Associate, he worked on creating the franchise documents for the organisation and produced a report on ICT policy in rural South Africa. He has undertaken work with Clinton Health Access Initiative (CHAI) and Discovery Health, where he has worked on innovation in diagnostics and medical insurance. 
Most recently, Tebello worked in the Office of the Prime Minister of Lesotho where he aided in the negotiation and closing of a compact agreement between the Government of Lesotho and the Millennium Challenge Corporation (MCC). He holds a degree in Public Policy from Stanford University with interdisciplinary honours in Development, Democracy and the Rule of Law, which he completed under the supervision of Francis Fukuyama and Marcel Fafchamps. He completed a Master of Public Policy from the University of Oxford, where he was a Poler Scholar.
Contact
tebello.qhotsokoane@bsg.ox.ac.uk