Admissions update: What to expect in the coming weeks
Our Admissions team updates applicants on the process over the next few weeks.
Estimated reading time: 3 Minutes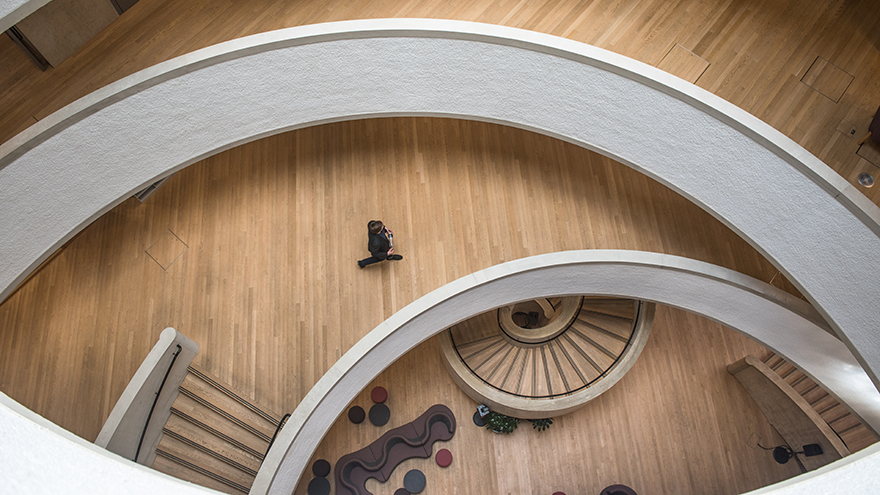 Since admissions for the Master of Public Policy (MPP) closed in January, we at the Blavatnik School have been busy sorting through a record number of applications. This year saw 992 applications (a 34% increase from last year) from 106 countries, with two countries represented for the first time: Antigua and Barbuda, and Niger. In addition to geographical diversity, the MPP continues to attract applicants with a range of backgrounds and experiences – the age range of this year's applicants was 21 to 58.
The School's Admissions team have been impressed with the high quality of applications and, as ever, the selection process has required careful decision making. If you have applied for the MPP, you can expect to learn the outcome of your application by 19 March.
Huge congratulations to those of you who will receive an offer – we look forward to welcoming you in September! Now is the time to make sure you know your funding options. You'll receive a link to the School's scholarship questionnaire with your offer letter; you need to fill this in to be considered for departmental scholarships. For more information on scholarships, including those administered by the University and by external institutions, take a look at the fees and funding page on our website. It's worth applying for anything and everything that you might be eligible for, so research widely and you might be surprised at the opportunities you can find.
You might also want to get a taste of what awaits you in September by taking a look at some of our student profiles, and get to know our community by following us on Instagram.
While we hope that most of the COVID restrictions in place this year will not be needed in September 2021, we are prepared for every eventuality. You can find out more about how we've adapted teaching this year, as well as how the School community has responded to the pandemic – from faculty and researchers who created a world-leading resource to track government policy responses, to alumni who have worked across the globe on the response to COVID-19.
In light of the high number of applications this year, we are acutely aware that more applicants than ever will be disappointed with the outcome of their application. But this needn't be disheartening. In fact, a number of MPP students over the years have come to the School after facing rejection the first time around, and we always encourage unsuccessful applicants to look at each admission cycle as a brand new one. Keep an eye on the blog in the coming weeks as we'll be sharing more on turning rejection into a valuable learning opportunity.
For some, it may be worthwhile investing in gaining further professional or voluntary experience; others may wish to explore other courses provided by the School, such as our new online courses on Evidence in Public Policy and Values and Public Policy.
Whatever the outcome of your application, we hope that you've had a positive experience of applying to the School and have been able to easily access all the information you need throughout the process. If there's anything you think we could do better, please do get in touch.
Natalie Ham is the Communications and Marketing Assistant at the Blavatnik School of Government.