Our mission is to inspire and support better government and public policy around the world.
Our vision
Our vision is of a world better led, a world better served and a world better governed. We are a global school committed to improving the quality of government and public policymaking worldwide, through three routes:
Teaching current and future leaders: our education combines deep expertise with practical skills, equipping individuals to tackle this century's most pressing policy challenges.
Research with impact: our independent, evidence-based research addresses the most pressing policy needs, from improving education to reducing corruption.
Engagement with governments and practitioners: we use our convening power to bring people together across disciplines and sectors to share knowledge, exchange ideas and create solutions.
The School was founded in 2010 and our founding dean is Professor Ngaire Woods. We admitted the first 38 Master of Public Policy (MPP) students in 2012 and we currently accept around 120 MPP students and five doctoral students a year.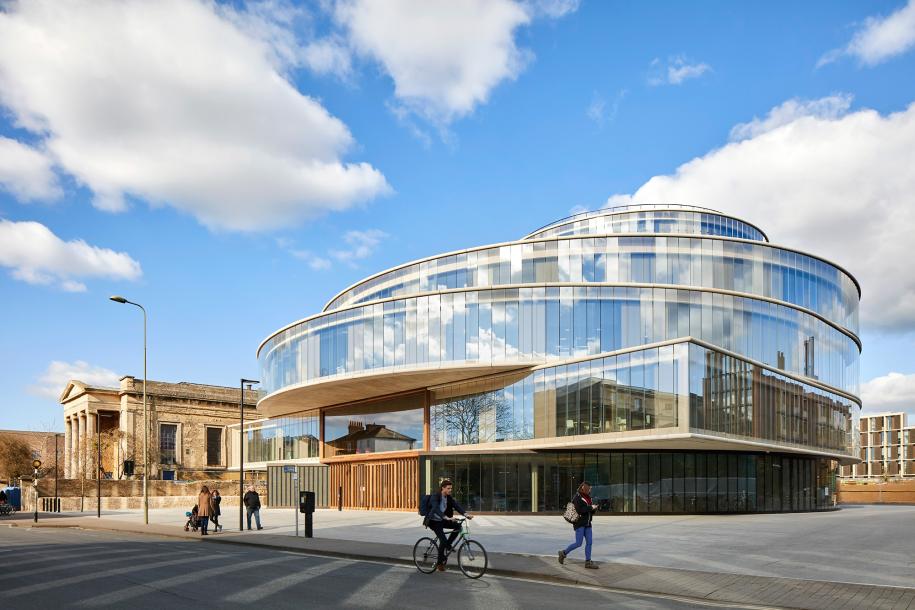 A new chapter in Oxford's history
The Blavatnik School of Government is one of the University of Oxford's newest and most vibrant departments. We combine the academic rigour of the top-ranked university in the world* with an applied, real-world focus.
We draw on the full range of Oxford University expertise, from science, computing and medicine to humanities and social science.
Since 1096 Oxford has been educating leaders from other parts of the globe. Over its history, it has educated nearly 60 heads of state and government. The Blavatnik School of Government reimagines Oxford's leadership education for the 21st century.
*Times Higher Education World University Rankings
Exceptional people
We are home to world-class academics and practitioners, as well as a team of up-and-coming postdoctoral fellows, who provide the backbone of research support for the School. Our students represent 50-70 different nations in any one year and range from the brightest emerging talent to senior practitioners. Our team of administrative staff is as committed to the School's vision as the faculty and students they support. Our alumni are lifetime School members and support one another across borders and sectors.
Innovative programmes
Our Master of Public Policy (MPP) takes a distinctively global view of how public policy is made and implemented at local, regional, national and multinational levels. Our Doctorate (DPhil) in Public Policy allows students to pursue rigorous research in a specific public policy issue. We also deliver executive education for senior policymakers working on some of today's toughest challenges.
Independent research
Our research is proudly independent, academically rigorous and relevant to public policy. We work with governments and practitioners to identify pressing issues and develop practical solutions. Through our academic programmes, courses and workshops, we bring the latest research right into the classroom, and through our outreach activities we provide pathways to smart policy solutions for governments and decision-makers in business and civil society.
A world better led, a world better served and a world better governed.