Shabana Basij-Rasikh, championing girls' right to education in Afghanistan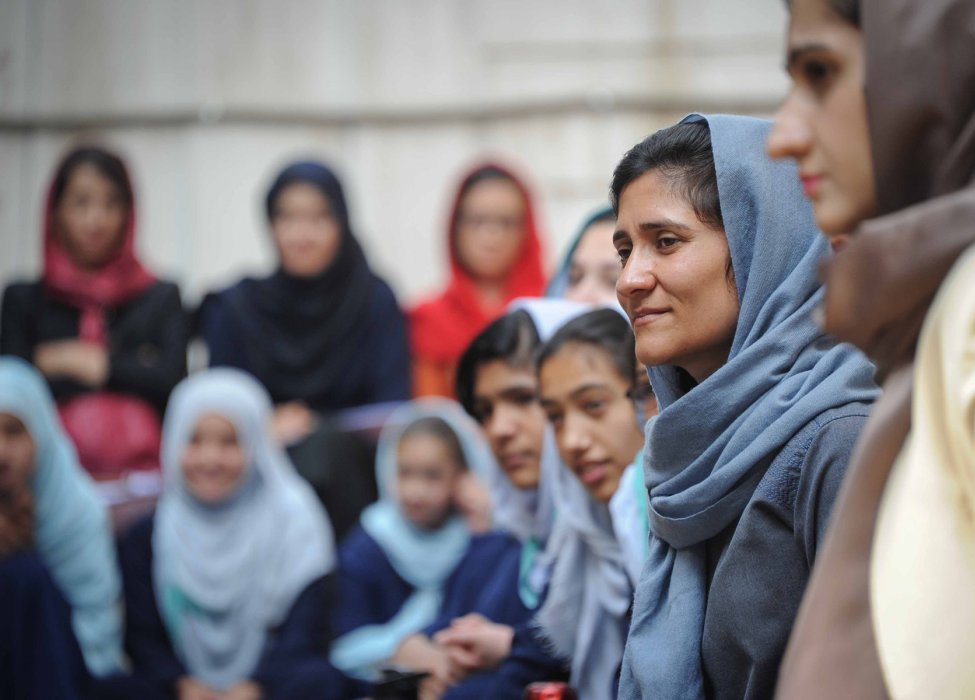 Born and raised in Kabul, Afghanistan, Shabana Basij-Rasikh (MPP 2019) was just six years old when the Taliban seized power, banning girls' education and forbidding women from going out in public without a male chaperone. For the next six years, Shabana's parents sent her and her sisters to a secret school, facing the risk of severe repercussions in the case of an encounter with the authorities. "There were a few close calls, and I used to beg my parents not to make us go to school," Shabana says. "It wasn't until later that I realised the immense sacrifices my parents made for me to receive an education."
At the age of 15, Shabana gained a place on a one-year study exchange programme in the US. She was struck by the way that girls in the US could take their education for granted, and wanted Afghan girls to have this same level of certainty for their future. This experience planted the seeds of her future work as the founder of the School of Leadership, Afghanistan (SOLA), an all-girls boarding school for students in grades 6 to 12 (from the age of 10 to 18 years old).
Shabana founded SOLA in early 2008 while she was studying for her undergraduate degree at Middlebury College in the US. The previous year, when a UN report revealed that only six per cent of women in Afghanistan had received an education at undergraduate level, Shabana had a realisation: "Becoming a member of this privileged minority was an honour, but I also felt a strong sense of responsibility to help others benefit from such opportunities". Between 2008 and 2016, what began as a programme to help Afghan girls find scholarship opportunities in the US evolved into the boarding school model of today: "By bringing quality education to Afghanistan and taking students on at a critical age in their development, we can better address the root issues and avoid becoming a vehicle for brain drain."
SOLA's mission is to equip its students with the skills to become Afghanistan's future changemakers. "We seek to instil our students with the belief that they are able to face up to problems, rather than running away from them," says Shabana. The school accepted its first grade 6 students in 2016 and has welcomed a new intake of first-year students every year since then. Recruiting students is a delicate task, with safety and security considerations creating major obstacles; despite this, SOLA's current students come from 26 of Afghanistan's 34 provinces – a figure Shabana cites as one of her greatest achievements. The impact of SOLA's outreach efforts is visible at the start of the school term, when new students and their families are welcomed to the school: "It's powerful to see girls from across the country begin to form bonds, and to see parents who have taken a massive leap of faith have their minds put at ease by interacting with parents of older students."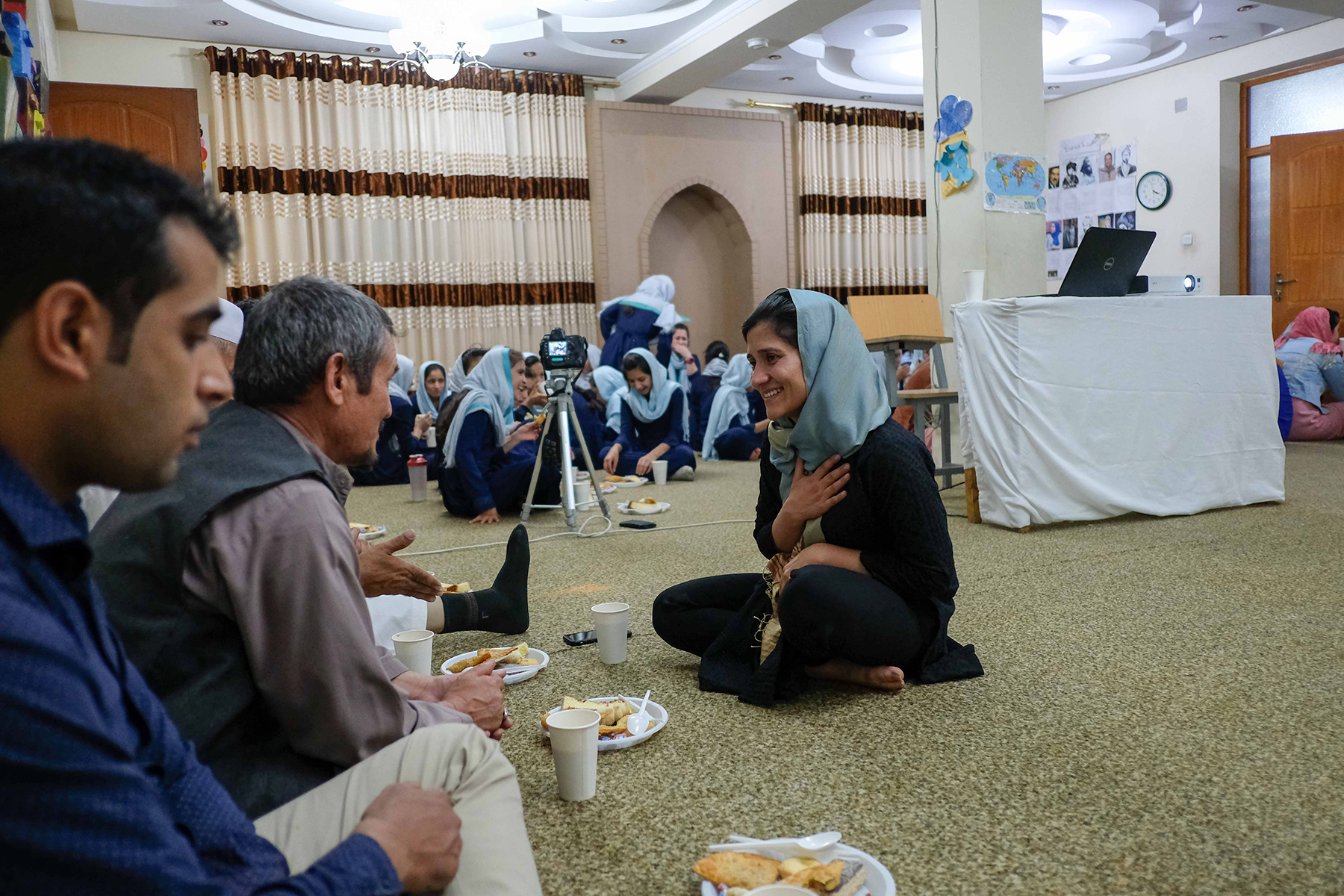 Having dedicated her career to addressing Afghanistan's challenges, Shabana is pursuing the Master of Public Policy (MPP) at the Blavatnik School to better understand how to build partnerships with policymakers: understanding how they think, the constraints they face and the opportunities for effective collaboration.
"If you want to achieve substantial change, partnership is key – including partnership with government."
Shabana highlights the diversity of the MPP as one of the programme's greatest strengths: "Being in a classroom where nobody is in the majority creates a unique learning environment. The School does a brilliant job of creating a positive atmosphere to bring everyone together and I have developed some amazing friendships." This supportive community has been paramount in allowing Shabana to balance her ongoing commitments to SOLA while she undertakes the MPP.
"The MPP is an excellent opportunity to reflect on the work I've done so far, and to evaluate if and how I can be a more effective changemaker."
Shabana has received widespread recognition for her work in the field of women's education, and in 2018 she was awarded the Malalai Medal, one of Afghanistan's highest national honours. As a global ambassador for Girl Rising, a global campaign for girls' education and empowerment, Shabana wants to draw attention to girls' education as an overlooked solution in efforts to address global challenges. "There are various pieces of research which demonstrate the positive outcomes that educating women has on issues from health and climate action to eradicating poverty," she says. "The 130 million girls who are currently out of school across the world are not a problem – they are the solution to our challenges." She is currently working on an initiative with MPP classmates and fellow Weidenfeld-Hoffmann scholars [see some MPP funding opportunities] to create an interactive map of these 130 million girls, using a country-based approach to analyse the most effective policies for accelerating their access to education. "We want to give visibility to these girls and continue to make the case for their right to education until it becomes a priority for all governments."
Shabana is a Weidenfeld-Hoffmann Scholar.
July 2020