Biography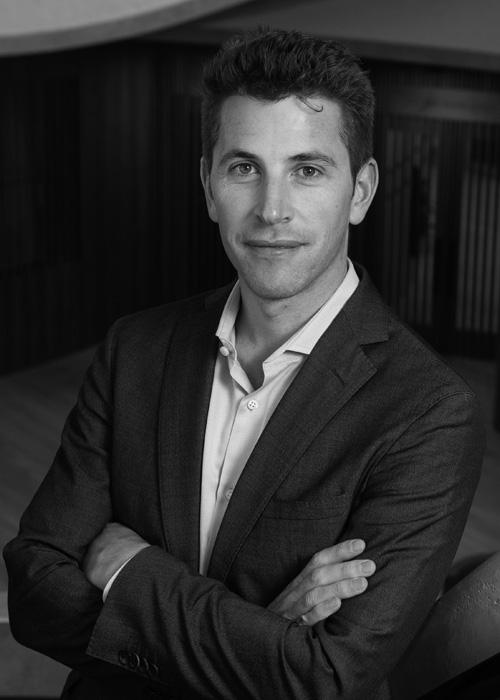 Thomas Hale
Associate Professor in Public Policy (Global Public Policy)
Dr Thomas Hale's research explores how we can manage transnational problems effectively and fairly. He seeks to explain how political institutions evolve – or not – to face the challenges raised by globalisation and interdependence, with a particular emphasis on environmental and economic issues. He holds a PhD in Politics from Princeton University, a master's degree in Global Politics from the London School of Economics, and an AB in public policy from Princeton's Woodrow Wilson School. A US national, Hale has studied and worked in Argentina, China and Europe. His books include Beyond Gridlock (Polity 2017), Between Interests and Law: The Politics of Transnational Commercial Disputes(Cambridge 2015), Transnational Climate Change Governance (Cambridge 2014), and Gridlock: Why Global Cooperation Is Failing when We Need It Most (Polity 2013).
Faculty spotlight on Dr Thomas Hale.
Research
I am interested in problems that span national boundaries and the political institutions that seek to solve them. Globalisation and interdependence challenge the ability of states and international organisations to provide the public goods on which global peace, prosperity and welfare depend. Governments are unable to meet the basic needs of citizens without cooperating across boundaries, but cooperation has also become more difficult as problems penetrate deeper into societies. At the same time, a host of new actors ranging from private groups to sub-components of states has come to play a greater role in global governance. My research aims to track and explain these changes, and to imagine how we might effectively and democratically tackle the fundamental political transformations globalisation has unleashed.
Publications
Articles in peer-reviewed journals
with Jeffry Colgan and Jessica Green. 'Asset Revaluation and the Existential Politics of Climate Change.' International Organization. Forthcoming. Pre-print available.
with Kuramochi et al. 'Beyond national climate action: the impact of region, city, and business commitments on global greenhouse gas emissions.' Climate Policy, Vol 20, No. 3 (2020) pp. 275–291.
'Transnational Actors and Transnational Governance in Environmental Politics,' Annual Review of Political Science, Vol 23, 2020.
with Doyne Farmer, Cameron Hepburn, et al., 'Sensitive intervention points in the post-carbon transition,' Science, 12 April 2019, 132-134.
with Sander Chan, Idil Boran, Harro van Asselt, et al., 'Promises and risks of nonstate action in climate and sustainability governance,' WIREs Climate Change 2019. 
with Angel Hsu et al., 'A Research Roadmap for Quantifying Non-State and Subnational Climate Action.' Nature: Climate Change. 9, pp. 11–17 (2019)
with Mathias Koenig-Archibugi, 'Could global democracy satisfy diverse policy values? An empirical analysis,' Journal of Politics, 81, no. 1 (January 2019): 112-126.
with Jessica Green, 'Reversing the Marginalization of Global Environmental Politics in International Relations: An Opportunity for the Discipline,' PS: Political Science and Politics. 
with Charles Roger & Liliana Andonova (2017) 'The Comparative Politics of Transnational Climate Governance," International Interactions,' 43:1, pp. 1-25.
'International Sources of Political Order in the People's Republic of China: A Lacuna in the Fukuyama Framework.' Journal of Chinese Governance, forthcoming. 
"All Hands on Deck": The Paris Agreement and Nonstate Climate Action. Global Environmental Politics, Vol. 16, No. 3. 
with Mathias Koenig-Archibugi, 'Are Europeans ready for a more democratic European Union? New evidence on preference heterogeneity, polarisation and crosscuttingness,' European Journal of Political Research, forthcoming. 
'The rule of law in the global economy: Explaining intergovernmental backing for private commercial tribunals.' European Journal of International Relations, October 7, 2014
with Johannes Urpelainen, 'When and How Can Unilateral Policies Promote the International Diffusion of Environmental Policies and Clean Technology?' Journal of Theoretical Politics, 2014. 
with Charles Roger, 'Orchestration and Transnational Climate Governance,' Review of International Organizations, Vol 9 No 1, 2014. 
with David Held and Kevin Young, 'Gridlock: From Self-reinforcing Interdependence to Second Order Cooperation Problems,' Global Policy, Vol.4 Issue 3, 2013.
with David Held, 'Gridlock and Innovation in Global Governance: The Partial Transnational Solution,' Global Policy, Vol. 3, Issue 2, 2012.
'The de Facto Free Trade Area in East Asia,' Review of International Political Economy, Vol. 18, No. 3, 2011.
'Transparency, Accountability, and Global Governance,' Global Governance Vol. 14, January-March 2008.
with Denise Mauzerall, 'Thinking Globally and Acting Locally: Can the Johannesburg Partnerships Coordinate Action on Sustainable Development?' J. of Environment and Development (Sept. 2004)
Books
Edited books and special issues 
Book chapters
with Harriet Bulkeley, Michele Betsill, Daniel Compagnon, Thomas Hale, Matthew Hoffmann, Peter Newell, and Matthew Paterson, "Transnational Governance: Charting New Directions Post-Paris," in Andrew Jordan et al., Eds, Governing Climate Change: Polycentricity in Action? (Cambridge: 2018).

with Charles Roger, "China and Transnational Climate Governance," in Scott Kennedy, Ed., The Dragon's Learning Curve (Routledge: 2017).

with Anne-Marie Slaughter, "International Relations, Principal Theories," in Rudiger Wolfrom, Ed., Max Planck Encyclopedia of Public International Law (Oxford University Press: forthcoming).

with Charles Roger, "China and Transnational Climate Governance," in Scott Kennedy, Ed., The Dragon's Learning Curve (Routledge: forthcoming).
with Anne-Marie Slaughter, "Transgovernmental Networks," in Mark Bevir, Ed., The Handbook of Governance (Thousand Oaks, CA: SAGE Publishing, 2010).
with Anne-Marie Slaughter, "Transgovernmental Networks and Multilevel Governance," in Enderlein, Henrik, Sonja Wälti, and Michael Zürn (Eds.): Handbook on Multi-Level Governance (Cheltenham, UK: Edward Elgar, 2010).
with Anne-Marie Slaughter, "Transgovernmental Networks and Emerging Powers," in Alan S. Alexandroff and Andrew F. Cooper, Eds., Rising States; Rising Institutions: Can the World Be Governed?(Washington: Brookings Press, 2010).
with Anne-Marie Slaughter, "Calling All Patriots: the Cosmopolitan Appeal of Americanism," in Cultural Transformations, Henrietta L. Moore and David Held, Eds. (Oneworld Press, October 2007).
with Anne-Marie Slaughter, "A Covenant to Make Global Governance Work," in David Held, Ed., Debating Globalization (Cambridge: Polity Press, 2005). 
Selected other publications
'We really may have just 11 years to save the climate,' Oxford Government Review, November 2019
'Can the UK rise to the global leadership challenge on climate?,' Insidetrack, 9 July 2019
with David Held, "City Limits," RSA Journal, Autumn 2013, p. 20.
with David Held and Kevin Young, "European and Global Gridlock," E!Sharp, July, 2013.
 "A Climate Coalition of the Willing," The Washington Quarterly, Winter 2010
secondary author for Anne-Marie Slaughter's The Idea that Is America: Keeping Faith with Our Values in a Dangerous World, (New York: Basic Books, 2007).
with Georg Kell and Anne-Marie Slaughter, "Silent Reform through the Global Compact," U.N. Chronicle, Volume 44, No. 1, 2007.
with Anne-Marie Slaughter, "Transparency: Possibilities and Limitations," Fletcher Forum on International Affairs (Winter 2006).
Book reviews
The Continent of International Law: Explaining Agreement Design. Barbara Koremenos. Perspectives on Politics, Vol 15, No. 1, March 2017, pp. 295-6.

First of the Year 2009, edited by Benj DeMott, Democratiya, Spring, 2009

The Cultural Contradictions of Democracy: Political Thought since 9/11, by John Brenkman. Democratiya, Spring 2008.
Commentary
'Cooperation is key to fighting a pandemic – that's why I helped create a global coronavirus tracker', The Independent, 13 March 2020
with Carolyn Deere-Birkbeck and Emily Jones, 'To Advance Trade and Climate Goals, "Global Britain" Must Link Them', Chatham House Expert Commentary, 19 March 2020
'Five tough questions to ask about reaching net zero climate targets', The Independent, 13 March 2020
'UK and Holyrood must unite to lead the way on climate', The Times (Scotland), 10 February 2020
'UN climate talks must include cities, businesses or risk irrelevance', Climate Home, 10 October 2019

'Who should be 2019's Climate Champion?' Climate Home, 11 January 2019.

'Donald Trump is sacrificing the future of the planet on the altar of his own ego - but it could backfire', New Statesman, June 2, 2017.

 'Understanding China's Domestic Agenda Can End UN Gridlock' ('读懂中国才能打破气候谈判僵局') China Dialogue, July 7, 2013.

'Investing in reform: A new bond could beat our addiction to fossil fuel subsidies.' With Pete Ogden. Juncture. Volume 21, Issue 2, pages 169–171, Autumn 2014.

区天伦与 托马斯·霍尔, '中国可支持地方政府的气候变化举措,'东方早抱 (上海), 2010.11.26 [with Bruce Au, 'China Can Support Local Government Action on Climate Change', Oriental Morning Post (Shanghai), November 26, 2010]. Reprinted in English as 'How to Break the Climate Change Stalemate,' China Daily, November 30, 2010.

with Tobias Leipprand, 'Climate Diplomacy Needs a Revolution', European Voice, September 30, 2010.

with Scott Moore, 'A Coalition of the Willing for the Climate', China Dialogue, June 1, 2010.

'Globalising Freedom,' openDemocracy, March 15, 2005
Master of Public Policy
I teach international cooperation within the MPP course, including a special option course on climate change solutions. 
Supervising DPhil in Public Policy students
I seek doctoral students looking to combine world-leading social science with deep impact on public policy. I work with students in the field of political science with a focus on international relations and global politics and/or comparative national politics. I am particularly interested in supervising students working on questions of global economic governance, global environmental governance, or transnational governance in other issue areas. 
I expect doctoral students to employ state-of-the-art social science methodologies and to tackle research questions of significant value and interest to policymakers.  Students should master and deploy whatever combination of research tools, quantitative and qualitative, can best answer the question before them. Students who do not currently possess expertise in the relevant methodologies and skills (e.g. statistical analysis, case study analysis, archival and interview techniques, languages, modeling, programming, etc.) should expect to invest significantly in them during the first years of their doctoral work. I expect all students to read widely across their disciplinary fields and deeply in a number of subfields, as well as in the relevant policy literature. Developing a sophisticated understanding of research design is of paramount importance, as is an appreciation for the dynamics of policy work. 
Per Blavatnik School policy, please do not contact me when you are applying or considering applying. The School asks applicants not to contact faculty directly, but to send in a summary of their research proposal along with a CV that will be forwarded to the appropriate member of the faculty.  This process ensures that all enquiries can be tracked and responded to. I am not able to comment on the particulars of research proposals in advance of application.