Biography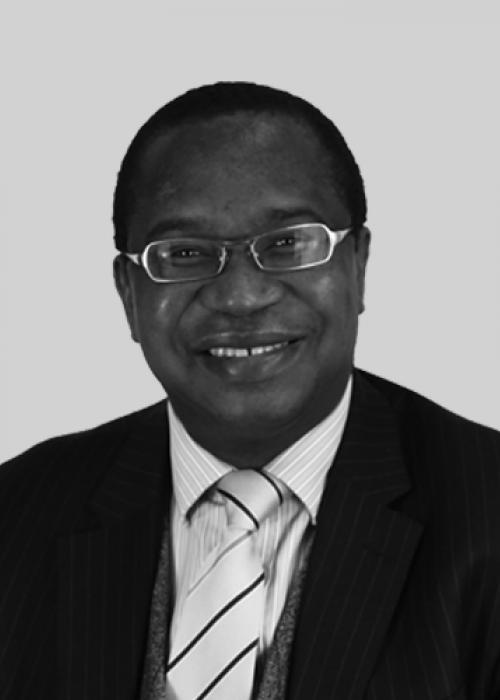 Mthuli Ncube
Visiting Professor at the Saïd Business School, University of Oxford
Mthuli Ncube is a member of Associate Faculty at the School. These are former members of faculty who retain a link to the School.
Mthuli Ncube is the Minister of Finance in Zimbabwe and a Visiting Professor at the Saïd Business School, University of Oxford. He has a background in academia, banking, investments and public policy.
Before his appointment as Minister of Finance in Zimbabwe in September 2018, he was managing director and head of Quantum Global Research Lab (Switzerland), part of Quantum Global Group, the largest Private Equity group dedicated to investing in Africa.  
From 2014 to 2016 Professor Ncube led a multi-disciplinary project on the Economics of HIV (Rethink HIV) project at the Blavatnik School of Government as Professor of Public Policy.
He joined the Blavatnik School from the African Development Bank Group (AfDB), where he was Chief Economist and Vice President. He is ranked as a top economic thinker on Africa and globally. As Vice President and Chief Economist of the AfDB he led the strategic thinking within the bank on development issues, and directly supervised the development Research, Statistics, and capacity development, general knowledge management, and strategy. He led and guided the development of the Bank's '10 term Strategy' (2013-2022). He championed the "inclusive growth" agenda that underpins the bank's long-term strategy, and creating an "Inclusive Growth Index" for Africa. He represented the AfDB in external engagements and spokesperson on economic/development issues. He has led policy dialogue activities with governments in Africa and globally.

Professor Ncube holds a PhD in Economics (Mathematical Finance) from University of Cambridge, Selwyn College, UK, on "Pricing Options under Stochastic Volatility". He has been the Dean of the Faculty of Commerce Law and Management, and also Dean and Professor of Finance at Wits Business School, all at University of Witwatersrand, in South Africa. He founded the Centre for Entrepreneurship at Wits University. He was also a Lecturer in Finance at the London School of Economics (LSE).

He has extensive experience as an investment banker, having worked at Investec. He was head of Asset Allocation Strategy and Manager of the Investec Global Managed Fund. He founded Barbican Holdings and Selwyn Capital, financial services companies. He was a Board member of the South African Financial Services Board (FSB), and Chairman of the National Small Business Advisory Council. He is Chairman of the Board of AERC and Board member of the Global Development Network (GDN).

He has published numerous books, papers and articles in the area of economics and political economy and finance. Some of his recent books include: Monetary Policy and the Economy in South Africa (Macmillan 2013); Quantitative Easing and its Impact on US, UK Europe and Japan (2013); Africa's Middleclass (2014); African Financial Markets and Monetary Policy (2009); and The Oxford Companion of the Economics of South Africa (co-edited, Oxford University Press, 2015).

He is on the Global Agenda Council of the World Economic Forum on "Poverty and Economic Development" and on the Advisory Council for World Economic Forum (WEF) on Sustainable Infrastructure. He is a Commissioner of the Lancet Commission on Investing Health, which is co-chaired by Prof Lawrence Summers, former US secretary to the treasury, and member of the OECD Expect Group on Rethinking the Future of development Aid.
He is a regular commentator in media such as the BBC, Financial Times and Wall Street Journal.