Biography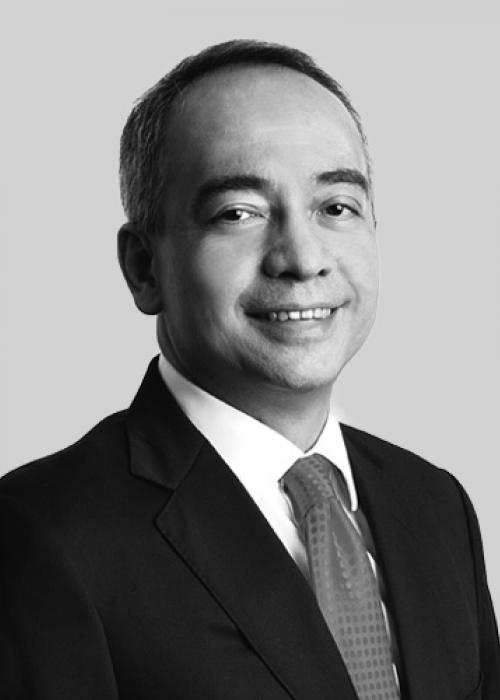 Dato' Sri Nazir Razak
Chairman, CIMB Group
Nazir Razak is the Chairman of CIMB Group Holdings Berhad. He joined CIMB's corporate advisory department in 1989 and served the bank in various capacities before being appointed Chief Executive in 1999. After 15 years as Chief Executive, Nazir became Chairman on 1 September 2014. He spearheaded the Group's transformation from a Malaysian investment bank into an ASEAN universal bank via several acquisitions throughout the region. Today, CIMB is the region's fifth-largest banking group by total assets.
Under Nazir's stewardship, CIMB has won many awards, including best investment bank and best Islamic bank in Asia and best bank in Malaysia. Nazir himself has been recognised as Malaysia's top executive/CEO on several occasions. He was the youngest recipient of FinanceAsia's 'Lifetime Achievement Award' in 2009 and was awarded Euromoney's 'Outstanding Achievement Award' in 2012. More recently, in October 2015, Nazir was honoured with the prestigious 'Asian Business Leaders Award' by Asia House for his overall contribution towards economic success, professional excellence, moral leadership and service to society.
As a strong proponent of ASEAN economic integration, he led the establishment of the ASEAN Business Club, which comprises CEOs of large ASEAN multinationals, and the CIMB ASEAN Research Institute. He is also a founder of Endeavor Malaysia, a non-profit organisation that helps spur the development of entrepreneurs, and was instrumental in the formation of CIMB Foundation, the Group's corporate responsibility arm.
Nazir graduated from the University of Bristol with a B.Sc. (Hons) and obtained an M.Phil. from the University of Cambridge. In 2009, he was the Chevening Fellow at Oxford Centre for Islamic Studies. In 2015, he joined the International Advisory Board of Blavatnik School of Government at the University of Oxford. He is married to Dato' Azlina Aziz and they have two young children.