Biography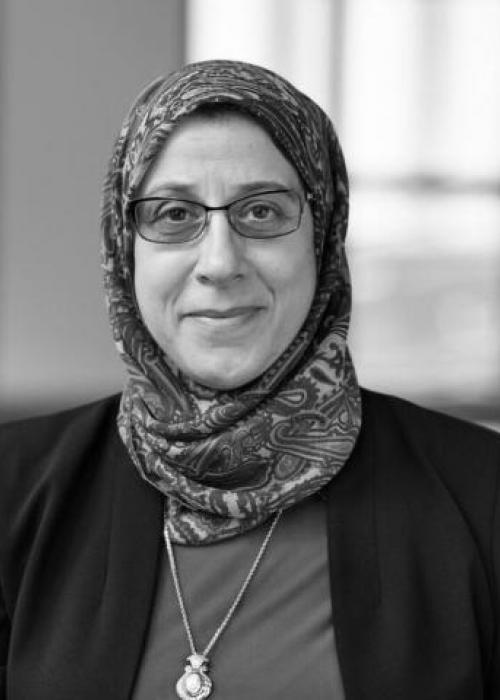 Amaney Jamal
Dean of the Princeton School of Public and International Affairs
Amaney A. Jamal is Dean of the Princeton School of Public and International Affairs and the Edwards S. Sanford Professor of Politics and International Affairs at Princeton University. She is the former Director of the Mamdouha S. Bobst Center for Peace and Justice. Jamal directs the Workshop on Arab Political Development and the Bobst-American University of Beirut Collaborative Initiative. She is the co-founder and co-Principal Investigator of the Arab Barometer Project and has secured over $5 million in grants for this and other projects.
Her book Barriers to Democracy (2007), which explores the role of civic associations in promoting democratic effects in the Arab world, won the 2008 American Political Science Best Book Award in the Comparative Democratisation section. Her other books include Of Empires and Citizens and her co-edited volume Arab Americans Before and After 9/11. Jamal's articles have appeared in the American Journal of Political Science, Journal of Politics, Comparative Political Studies, Journal of Conflict Resolution, Comparative Politics, Perspectives on Politics, International Migration Review, and other venues. Her article "Does Islam Play a Role in anti-Immigrant Sentiment: An Experimental Approach" won the 2016 Louis Wirth Best Article Award: American Sociological Association, International Migration Section.
In 2006, Jamal was named a Carnegie Scholar. She holds a PhD from the University of Michigan (2003). Her areas of specialization are the Middle East and North Africa, mass and political behavior, political development and democratisation, inequality and economic segregation, Muslim Immigration (US and Europe), gender, race, religion, and class.