A year in review: our 2020 annual report is out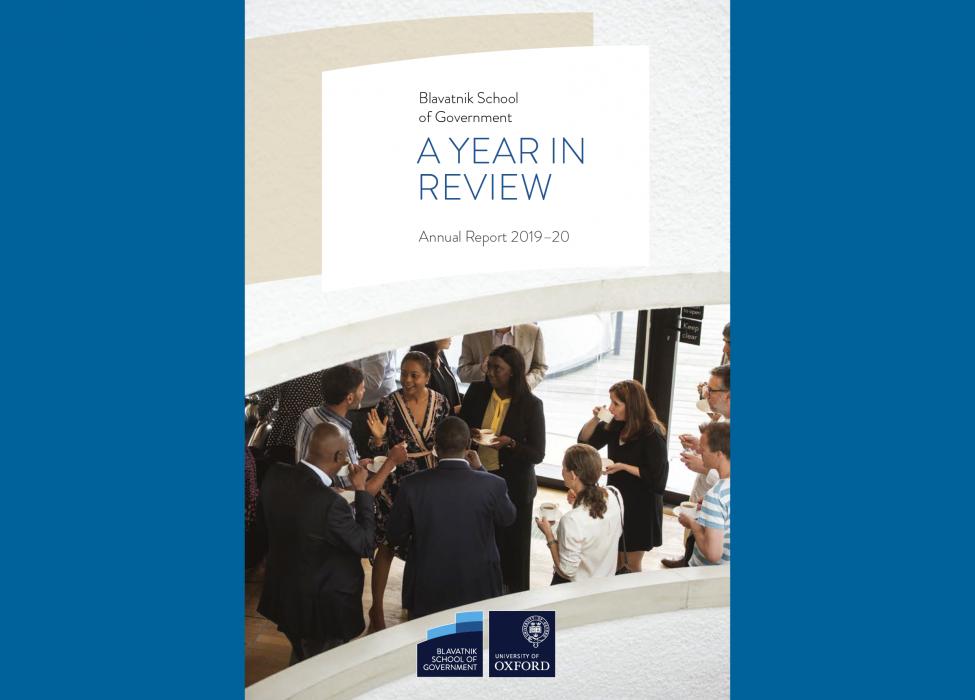 The Blavatnik School's annual report is available to download from today, describing our work on the big challenges facing government and citizens – from the pandemic to minority rights to conflict and poverty – and the ways we teach, train, convene and partner with the policymakers who grapple with them.
The report covers the year April 2019 to March 2020, plus some elements post-March relating to COVID-19.
Our Dean, Ngaire Woods, says:
"The coronavirus pandemic has highlighted starkly the life-and-death importance of good government to the lives of every individual. Improving government worldwide is the mission of the Blavatnik School of Government, and it has never felt more urgent. We hope all those who share this mission will find within our annual report both interest and inspiration."