Professor Jonathan Wolff joins the Blavatnik School
We are delighted to announce that Jonathan Wolff has been appointed Blavatnik Professor of Public Policy.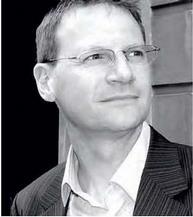 ]A political philosopher who works on questions of equality, disadvantage and social justice, Professor Wolff has always been particularly interested in health and health promotion including questions of justice in health care resource allocation, the social determinants of health, and incentives and health behaviour.
His commitment for social justice has seen him member of the Nuffield Council of Bioethics, the Academy of Medical Science working party on Drug Futures, the Gambling Review Body and the Homicide Review Group. He is also an external member of the Board of Science of the British Medical Association, and a Trustee of the Responsible Gambling Trust, for whom he chairs their research committee. His most recent books, Ethics and Public Policy: A Philosophical Inquiry (Routledge 2011) and The Human Right to Health (Norton 2012) discuss the regulation of recreational drugs.
Professor Ngaire Woods, Dean of the Blavatnik School of Government, said: "We are excited about Professor Wolff joining the School. It's rare to find a philosopher who has applied his academic knowledge to improve public policy in such a wide variety of issues ranging from public safety to disability and gambling. He will make a great addition to our team of academics who are passionate about conducting impactful research."
Speaking about his appointment, Professor Wolff said: "I'm very excited to have the honour of taking up the Blavatnik Professor of Public Policy at the Blavatnik School of Government, and thank the Dean, Professor Ngaire Woods and colleagues for giving me this opportunity. I look forward very much to working alongside a truly exceptional faculty, focused on delivering solutions to the most difficult questions of public policy we face today. And equally it will a privilege to engage with students from all over the world on the Master of Public Policy degree and Doctoral programme. I have much to learn from them."
Professor Wolff will join the School from 1 September 2016 from University College London, where he is currently Professor of Philosophy and Dean of the Faculty of Arts and Humanities.
Read Professor Wolff's monthly column on higher education in The Guardian