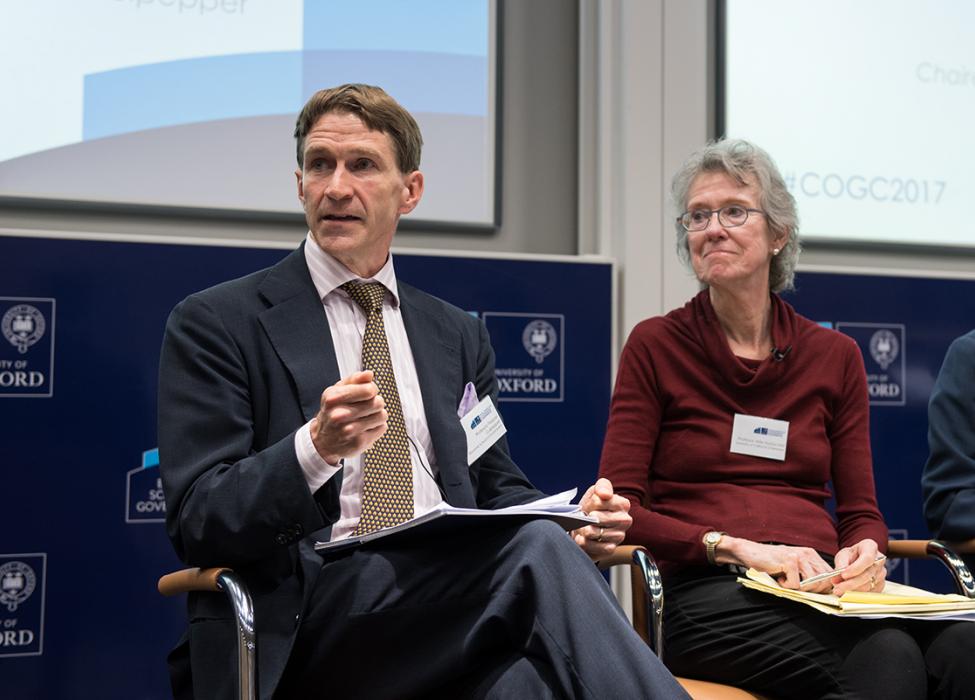 Pepper Culpepper has been appointed to the Blavatnik Chair in Government and Public Policy, after an international search.
As Blavatnik Professor of Government and Public Policy, he will help lead the School's mission to improve government across the world through research, education, and engagement of the highest quality.
Professor Culpepper is already Professor of Politics and Public Policy at the Blavatnik School, and has now been appointed to the statutory chair, which is hosted by Nuffield College.
He was unanimously elected by the Board of Electors in recognition of his international distinction, his exceptional record of research and teaching, and his affinity with the School's commitment to practical education and research.
Commenting on the appointment, Professor Culpepper said: "It is a great privilege to be able to continue my research and teaching at the School in the Blavatnik Professorship. The current period is one of great turbulence in politics and government. It is exciting to be working at an institution committed to bringing the insights of excellent scholarship to bear on the urgent question of how governments around the world can respond better to the needs and aspirations of their citizens. I look forward to working with the outstanding faculty and students of this School to develop practical and informed answers to this challenge."
Professor Culpepper's research focuses on the intersection between capitalism and democracy, both in politics and in public policy. He leads the Blavatnik School's doctoral programme.
He was recently awarded €2.5 million Advanced Grant from the European Research Council (ERC) to fund BANK-LASH, a ground-breaking project exploring the feedback loops between policies regulating banks, public anger towards banking elites and the content of the mass media.
Professor Culpepper will take up the chair on 1 October 2018.