Our building included in 2016 RIBA Stirling Prize shortlist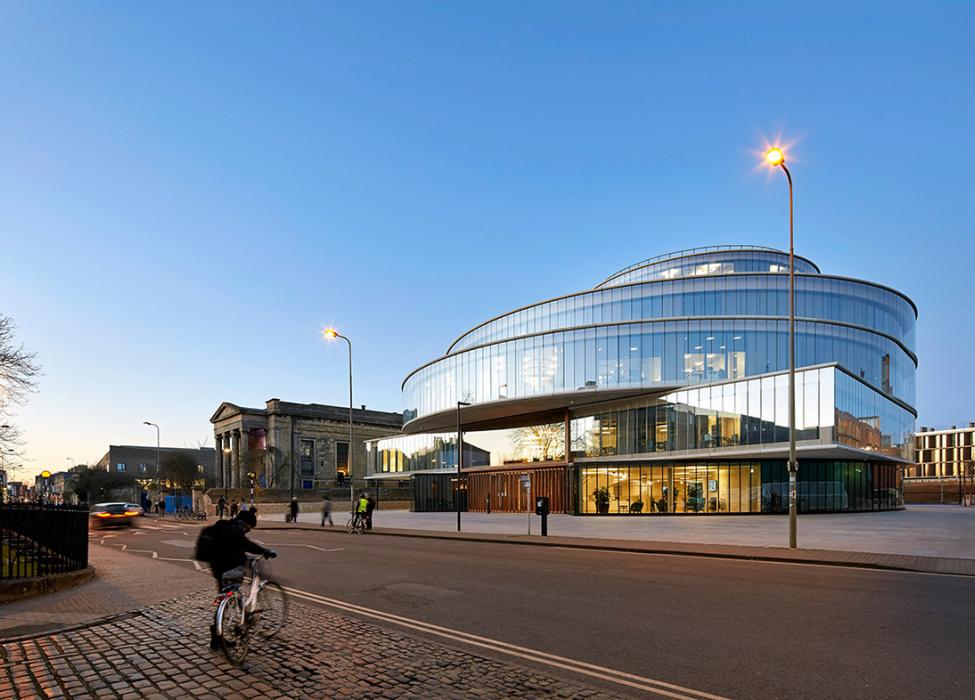 The Blavatnik School of Government is one of just six buildings shortlisted for the prestigious 2016 RIBA Stirling Prize for the UK's best new building.
Now in its 21st year, the Stirling Prize is architecture's highest accolade, and will be awarded by the Royal Institute of British Architects (RIBA) on Thursday 6 October 2016.
For the first time ever, the University of Oxford is responsible for two of the six projects selected for the shortlist: we are in fact in the company of the Bodleian's Weston Library.
"The RIBA Stirling Prize is awarded to the building that has made the biggest contribution to the evolution of architecture in a given year, said RIBA President Jane Duncan. "With the dominance of university and further education buildings on the shortlist, it is clear that quality architecture's main patrons this year are from the education sector. I commend these enlightened clients and supporters who have bestowed such remarkable education buildings. Sponsors, such as the Blavatnik Family Foundation, the Garfield Weston Foundation, and Damien Hurst are continuing in the proud history of private patronage of architecture, and their continued support contrasts the slump in publicly-funded architecture. The shortlisted projects are each fantastic new additions to their individual locations – on an urban street, a city riverside, an estate regeneration, an historic city centre and a hidden part of the countryside - but their stand-out common quality is the inspiration they will bring to those who study, live, visit and pass by them, for generations to come. To me, this shortlist reflects everything that is great about UK architecture – a blend of experimental, artistic vision and a commitment to changing people's lives for the better."
The Blavatnik School of Government building was officially opened in May 2016, but has been operative since the end of 2015. The building has been designed by architects Herzog & De Meuron to support the School's mission of improving government around the world, bringing people together in an inspiring and open space.
Calum Miller, Chief Operating Officer of the Blavatnik School of Government, said: "We are very lucky to work in this brilliantly-designed and inspiring building, which so closely reflects our values of openness and collaboration. We are honoured to be in the company of such impressive projects on the Stirling Prize shortlist – and delighted that the University has two shortlisted projects."   
Find out more about the full shortlist in the RIBA website
Image credit: Hufton + Crow.