New ideas for the new year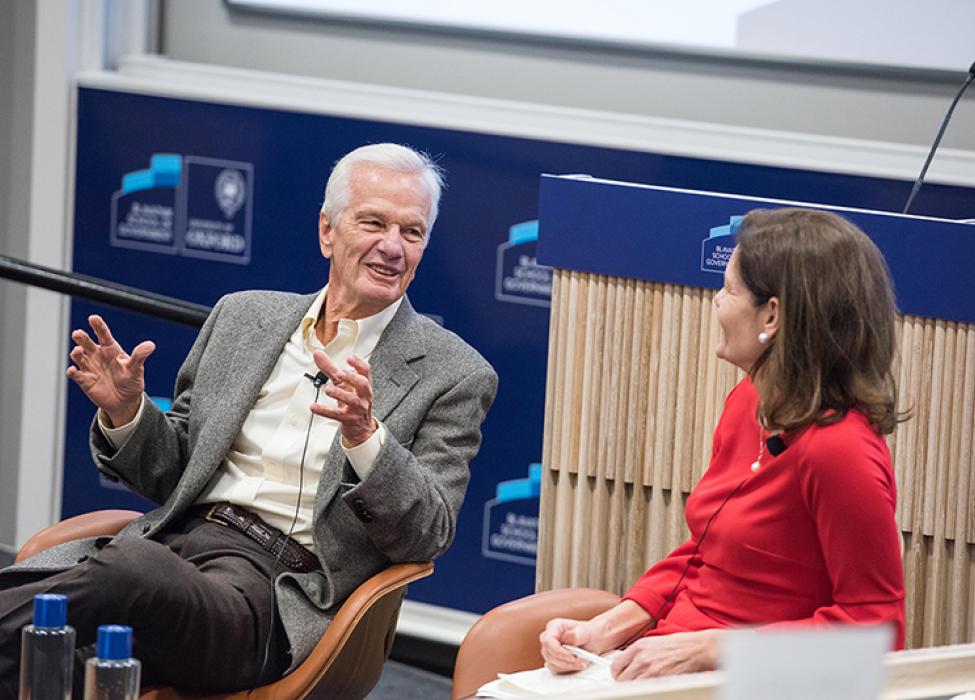 Across the Blavatnik School of Government, the different teams are busily preparing for Hilary Term, which officially starts on Sunday 13 January. The events calendar is already filling up for the next few months, and we look forward to welcoming members of the public to attend our many open lectures. The programme gets underway even before the start of term, and we are delighted to be hosting Chief Olusegun Obasanjo, former President of Nigeria, for a public event on Monday 8 January. Chief Obasanjo will give a special talk on 'Leadership in the African context', and all are welcome to attend.
Later in the month, Judge Jed Rakoff will join us for a public lecture, taking place on Friday 19 January. He will discuss the US judiciary, and how successful it has been in serving as a check to executive power. Our next public open morning is certain to be another highlight – the award-winning Blavatnik School building will be open for self-guided tours on Saturday 27 January from 10am to 1pm. As part of the event, Calum Miller, our Chief Operating Officer and Associate Dean, will give a short talk about the School. Do come along if you're in the area, as the open mornings are always an enjoyable occasion.
February and March will also offer a varied array of events, so make sure you keep checking the events listing for updates.
Of course, there's plenty going on in the student world too. The deadline for admissions to the Master of Public Policy (MPP) course is fast approaching – applications are accepted until 19 January. There's still time to apply, and if you'd like more information, our student experience profiles showcase the diverse backgrounds of our students and give an idea of what you can expect while at the School.
It looks to be an exciting term for our current MPP students. Their new core modules cover a range of disciplines, including law, the use of evidence in policy making, and successful negotiating techniques. The academic content will be complemented by professional skills sessions, including a policy report writing series. The return of the UK Public Policy seminar series will give students the opportunity to meet and learn from high-level practitioners.
We look forward to welcoming you to the School this year – whether as a member of the public at an event, or as a new student in the autumn! If you'd like to keep up to date with all our news and events, you can join our mailing list.