New DPhil scholarship to promote democracy and minority rights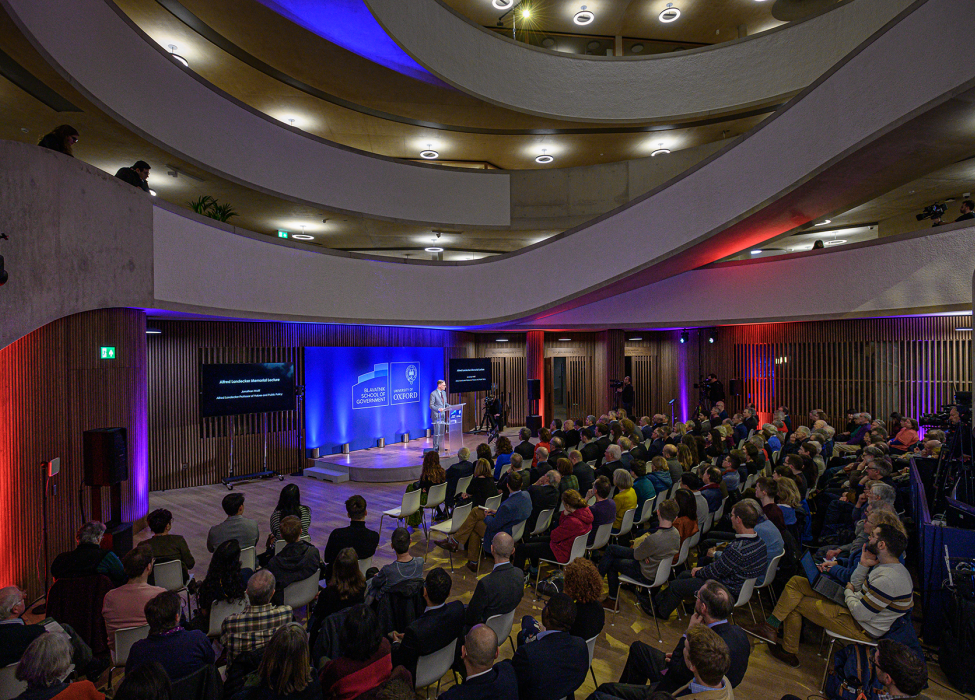 A new scholarship is available for a DPhil in Public Policy student looking to undertake research on the themes of democracy and minority rights. The Alfred Landecker Programme DPhil Scholarship is the latest in a growing number of scholarships available to students wishing to pursue the DPhil in Public Policy at the Blavatnik School of Government.
The Alfred Landecker Programme DPhil Scholarship is a fully funded scholarship open to students of any nationality. The successful applicant will benefit from membership of Wolfson College, one of the University of Oxford's largest graduate colleges.
The scholarship forms part of the Alfred Landecker Programme, a multidisciplinary research programme based at the Blavatnik School, established in 2020 with the support of the Alfred Landecker Foundation. The programme seeks to understand how the rights and interests of vulnerable people and groups are under threat, and to recommend and advocate for policies that strike the right balance between the protection of the most vulnerable and the celebration of distinct national cultures, in a way that benefits the integrity of democratic institutions. Applications to the scholarship are encouraged from those who wish to combine deep theoretical engagement on these themes with a concern for public policy.
Jonathan Wolff, Alfred Landecker Professor of Values and Public Policy, said: "Research in this area feels increasingly urgent at a time when, in various parts of the world, the rights of minorities and the institutions that protect them are coming under strain. It is exciting to be able to offer this fully funded scholarship in association with my own college, Wolfson, which shares the values of the programme. I look forward to receiving applications from outstanding candidates proposing to explore themes of revitalising democracy and protecting minority rights in today's societies."
There is a range of funding opportunities available for those wishing to pursue a doctorate in public policy at Oxford. These include Blavatnik School scholarships, such as the Doctoral Scholarship on People Management in Government, available to those wishing to research personnel management and performance in governments worldwide. Other opportunities, such as the recently launched Black Academic Futures scholarships and the Coombs DPhil Scholarship in Politics and Economics, are available through the University. Applicants are also encouraged to explore the range of external funding options – these may come from charities, research councils, professional associations, or a range of other sources. See the DPhil fees and funding page for more information.
The DPhil in Public Policy has an emphasis on question-driven research, providing robust training for understanding particular policy challenges and for evaluating, devising or implementing policy solutions. DPhil students at the Blavatnik School of Government are part of a supportive academic community with expertise across multiple disciplines. For an insight into the programme, read Jennifer Opare-Kumi's (DPhil 2019) reflections on her first year at the School.
More information on how to apply is available on our DPhil webpages. Applications close on Friday 8 January 2021, but we encourage applications to be submitted before 18 December to account for the winter break.