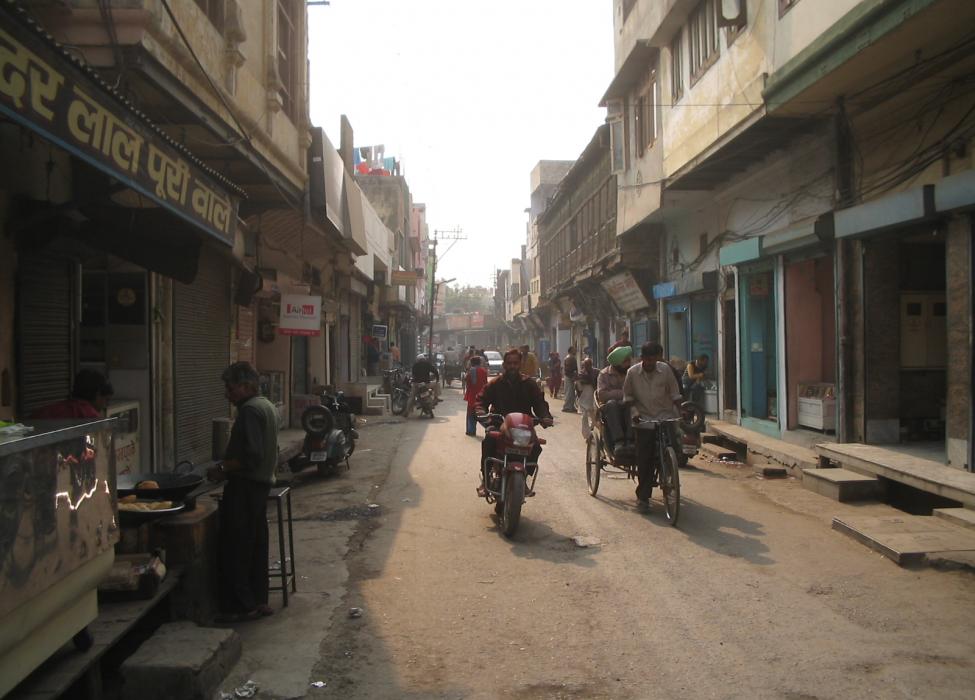 Students from the Blavatnik School of Government and Saïd Business School have come together to work on a year-long, student-led research project aimed at improving the quality of education services for public school children in India. 
Part of the University of Oxford Reach Alliance team, the students are working with India-based partner Samagra Governance to investigate the innovative initiative of teacher mentorship. Mentorship is an important intervention, helping solve a variety of teacher issues from information asymmetry to pedagogical techniques in the classroom. The study will assess effectiveness of teach mentorship in Haryana, India, and what aspects of it impact teachers more than others.
MPP students Swathi Attavar, Laísa Lima and Kouta Ohyama, Oxford Saïd's MBA students Johanna Debacker and Avinash Kothuri, and Aditya Chopra, Vice President at Samagra Governance and a SBS alum, are collaborating on the project to improve the quality of life of citizens through better governance. 
The project is focused on the K-12 Government education system in Haryana, India, which is responsible for education of 2,200,000+ students across 15,000 schools and employment of over 100,000 teachers.  After the team has completed their primary research they will produce a case study report, highlighting their findings which are then shared with practitioners and policymakers.
Mentored by Maya Tudor, Associate Professor of Government and Public Policy at the Blavatnik School and Oxford Saïd's Associate Professor of International Business Akshay Mangla, the team will also benefit throughout the project from participating in Reach's global university network. 
The Reach Alliance is a network of top universities – the University of Oxford and the University College London in the UK, University of Toronto in Canada, University of Cape Town in South Africa, Singapore Management University, the University of Melbourne in Australia, Ashesi University in Ghana and Tecnológico de Monterrey in Mexico – working to equip and accelerate development of global leaders . Inspired by the United Nations' Sustainable Development Goals, Reach was founded at the University of Toronto's Munk School of Global Affairs & Public Policy, in partnership with the Mastercard Center for Inclusive Growth.
Reach is a student-driven, faculty-mentored research and leadership initiative, examining how critical interventions and innovations reach those who are the hardest to reach: those living in extreme poverty, the geographically remote, administratively invisible and marginalised. The initiative investigates pressing global challenges and draw insights through research on how to achieve the Sustainable Development Goals from successful real-world programmes.
Samagra Governance is a mission-driven governance consulting firm working with the bureaucratic leadership of states and the centre on deep systemic reforms to strengthen the state's capacity to deliver sustainable outcomes at scale across domains like education, health, agriculture, skilling, employment, public service delivery and digital public goods among others. With a dynamic team of committed professionals, Samagra is a uniquely Indian story of entrepreneurship aimed at creating impact at scale.