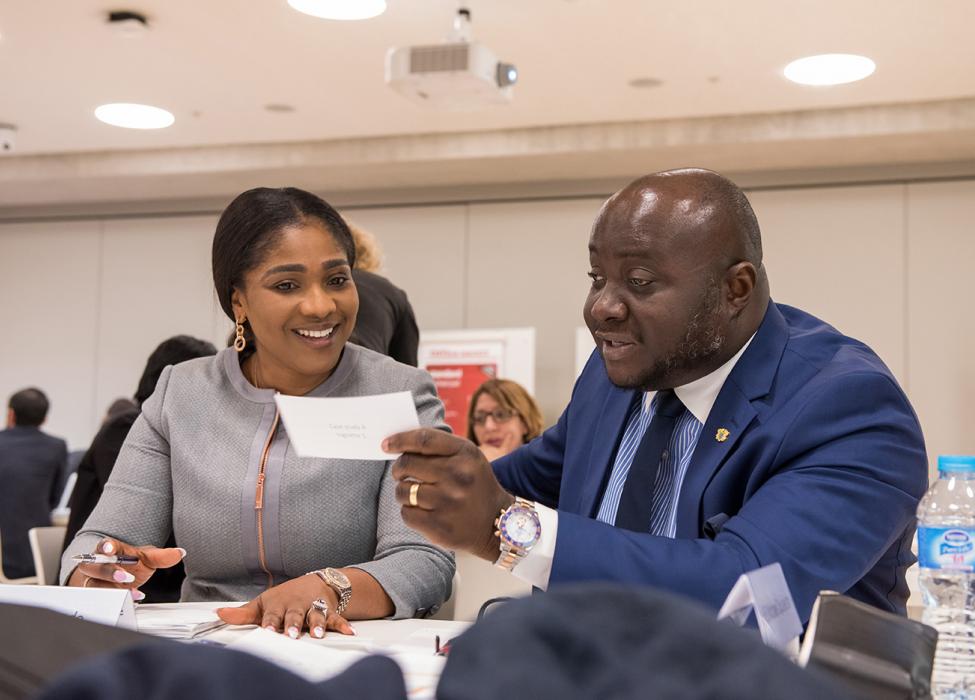 The sixth iteration of the Executive Course on Oil, Gas and Mining Governance begins today, held in partnership with the Natural Resource Governance Institute, a non-profit policy institute and grant-making organisation that promotes the effective, transparent and accountable management of oil, gas and mineral resources for the public good. Over five days, the course participants – ministers, executives, high-level officials and public servants with at least 12 years' experience – will gain a deeper insight into effective governance and management of non-renewable natural resources.
The course has been designed by globally recognised experts and academics for countries which can benefit from resource wealth. This year, the 38 participants represent 18 different countries, including Zambia and Colombia for the first time. The varied programme of teaching activities provides an understanding of the risks of resource development on the environment and how to mitigate these risks, and on completion participants will be more able to make informed regulatory decisions and build and maintain relationships between governments.
Topics such as the discovery of resources, tax and contracts and resource revenue management will be covered in lectures, debates, case studies, group work and more. The course is led by Professor Sir Paul Collier, and new teaching faculty this year include James Cust, an economist working in the Office of the Chief Economist, Africa Region at the World Bank; Dr Eva Thorne, Director at the Tony Blair Institute for Global Change; Daniel Litvin, Founder and Managing Director of Critical Resource and Daniel Fletcher, Chief of Staff for BP's West Africa business.
By sharing their experiences and learning from others, course participants are able to see policies from new perspectives, and create a network of experts and policymakers who face similar challenges. After their time in Oxford, they will receive Associate Alumni status and will have the opportunity to remain connected with the University of Oxford and the Blavatnik School of Government.
Applications for the 2019 course open on 1 April 2019.