Communications as a tool for policy delivery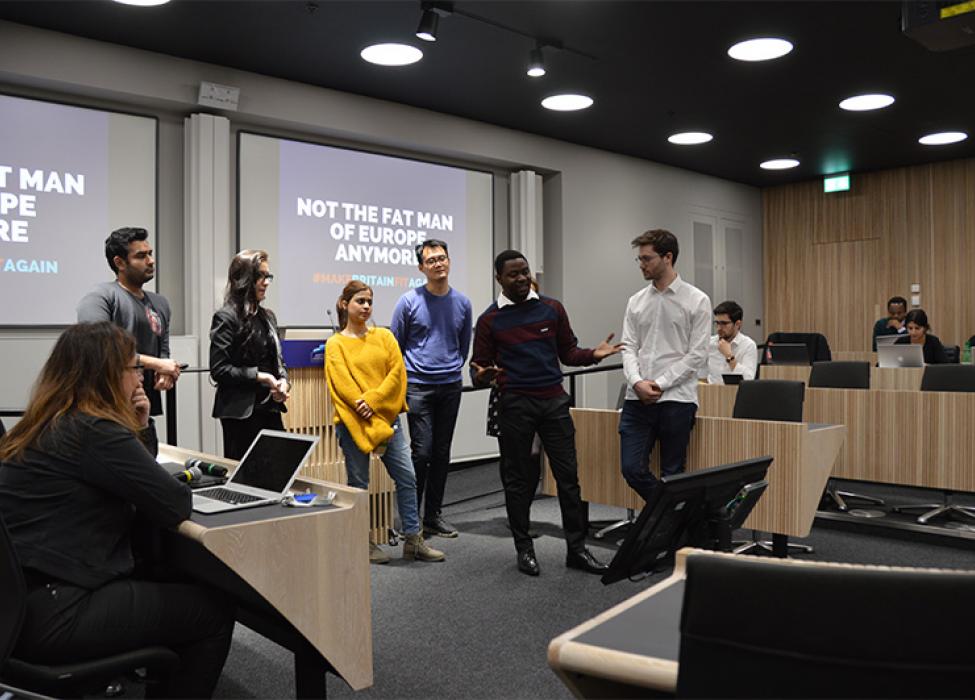 How can communications strategies help governments successfully implement policy and achieve sustainable results? Last week, Master of Public Policy (MPP) students had the chance to find out at the Blavatnik School of Government. 'Communications for Public Policy' is one of the applied policy modules for this year's course. Led by expert communications practitioners from WPP, a leading communications consultancy firm that advises governments worldwide, the intensive three-day course involved technical sessions, case studies of global best practice and practical group work, and culminated in an assessed 'live challenge'.
During the three days, students gained the technical background needed to develop effective communications strategies to support public policy initiatives. The course covered key issues relating to communications and public service campaigns and demonstrated how communications can be a powerful tool for improving trust in government and delivering policy. One class examined the effect of fake news on governments' ability to deliver public policy, and students were invited to think about new ways to engage with citizens and rebuild trust. Further sessions focused on setting objectives for behavioural change, identifying and understanding target audiences, and the creative use of digital media.
All of these ideas and insights fed into Friday's 'live challenge', in which students worked in groups to develop and then pitch a communications campaign to their assessors, the Blavatnik School's Dr Thomas Elston and Sean Larkin of WPP, who took on the role of a Secretary of State for Health and Social Care and his Chief Policy Advisor respectively. Using data from an online poll designed on the course, each group created a campaign aiming to reduce the number of overweight people in the UK by 5% over a 24-month period.
Teams were expected to put into practice all they had learnt during the module, developing a clear message and a creative, well-planned campaign based on evidence. Their pitches centred on innovative ideas for using social media to engage the public with the campaign, such as apps to help people achieve their weight loss goals.
With many students intending to go into or return to public service after the MPP course, the live challenge gave them the opportunity to see the other side of commissioning communications work. It also provided a chance to think creatively and work in a team to achieve a shared objective, both of which are essential skills for future leaders.