Karthik Ramanna, Professor of Business and Public Policy at the Blavatnik School of Government, has been recognised in the Case Centre's annual Awards and Competitions.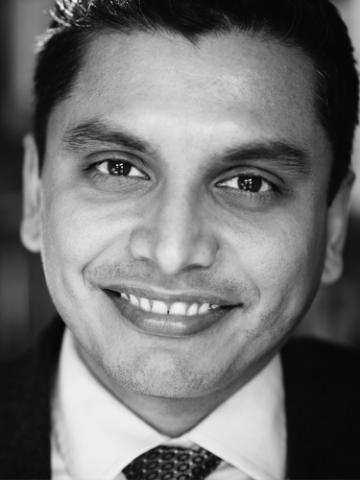 The Case Centre is a not-for-profit organisation that advances the case method of education worldwide, in which class participants are presented with real-life business situations and asked to discuss possible solutions and analyse the pros and cons of various approaches. Now in their 27th year, the Centre's awards celebrate excellence in case writing and teaching at business schools worldwide. Awards are made in nine management categories, plus an overall winner, and four competitions.
Professor Ramanna, who is also director of the Blavatnik School's MPP programme, and Radhika Kak, a Research Associate at Harvard Business School have been awarded the Outstanding Case Writer prize. The case, titled "The Maggi Noodle Safety Crisis in India (A), (B) & (C)", is based on the fast-evolving and complicated situation faced by multinational Nestlé in 2015, when the local government in Delhi banned one of its best-selling products, Maggi Noodles, for "excessive lead content". The authors worked together at Harvard Business School, using this case series in the classroom and generating constructive discussions about business, judgment and ethics.
You can find out more about the case and how the authors developed it on the Case Centre website.
In a joint statement, the authors said: "We are deeply honoured and humbled to have won this competition, especially given the very distinguished panel of nominees and other winners."
Professor Ramanna is now considering building a new case centre here at the School. He said: "I want to bring this powerful pedagogical method to the classrooms where some of the world's most promising public leaders of tomorrow are educated."
More details about each winner of the Case Centre Awards are available at www.thecasecentre.org/winners2017