The Blavatnik School of Government is among the UK's best new buildings
The Royal Institute of British Architects (RIBA) has announced the winners of the 2016 RIBA National Awards, the most rigorous and prestigious awards for new buildings in the UK, and they include the Blavatnik School of Government.
"From the street, this is a statement piece. It is radically different from the urban and intellectual context of its Oxford setting, but with subtle references that ground it. The more you stand and stare, the more these references become clear and add a richness that elevates this building beyond a bold iconic statement. Inside, the building is quite simply breathtaking. It is one of those rare moments in architecture when the spirit soars. This is a modern cathedral of learning that at the same time stimulates, soothes and excites." RIBA Awards website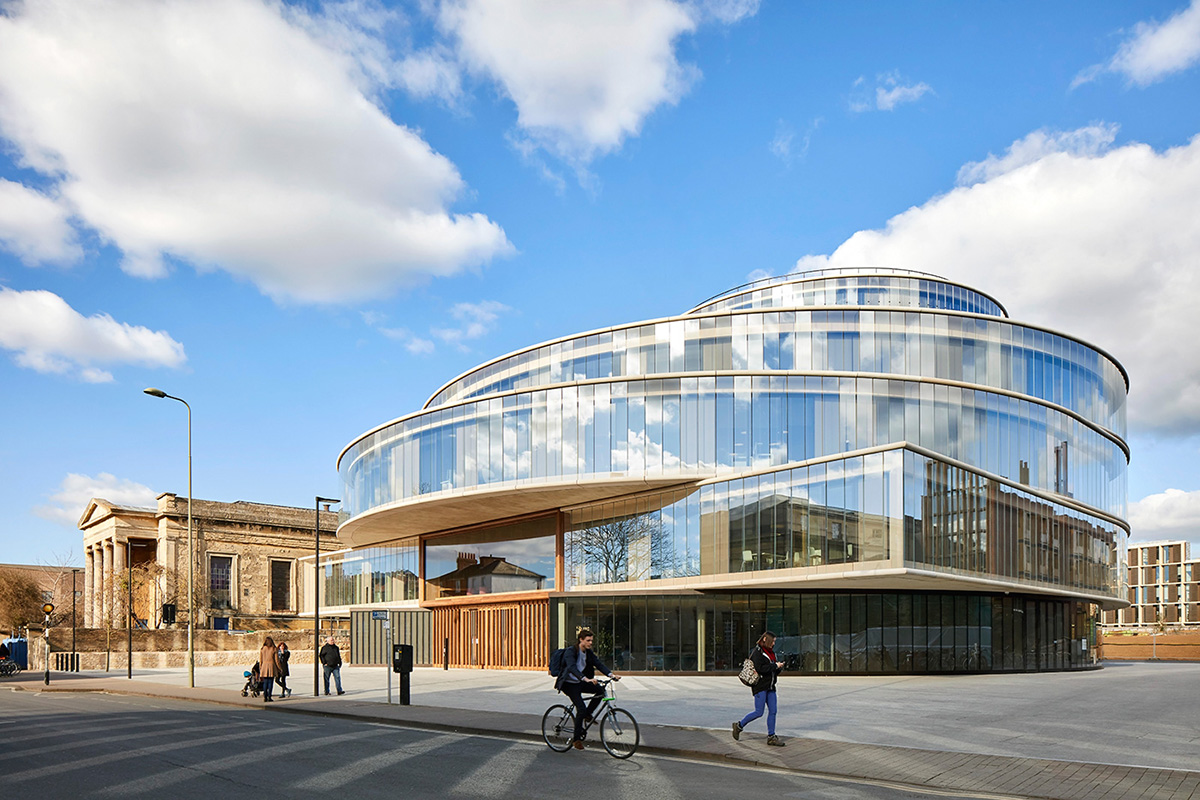 RIBA National Award-winning buildings "set the standard for good architecture". Two other Oxford University building were also awarded – the Investcorp Building (St Anthony's College) and the Weston Library (Bodleian Library).
Calum Miller, Chief Operating Officer of the Blavatnik School of Government, said: "We are honoured to have won a prestigious RIBA National Award for this year and to be in the company of such amazing buildings, including some University of Oxford neighbours. We feel very lucky to be working in this building. We are grateful to the architects for designing an inspiring and open space that draws people together to improve government around the world."
The shortlist for the RIBA Stirling Prize for the UK's best building of the year will be drawn from the 46 award-winning buildings that were announced today.
Photo by Hufton+Crow