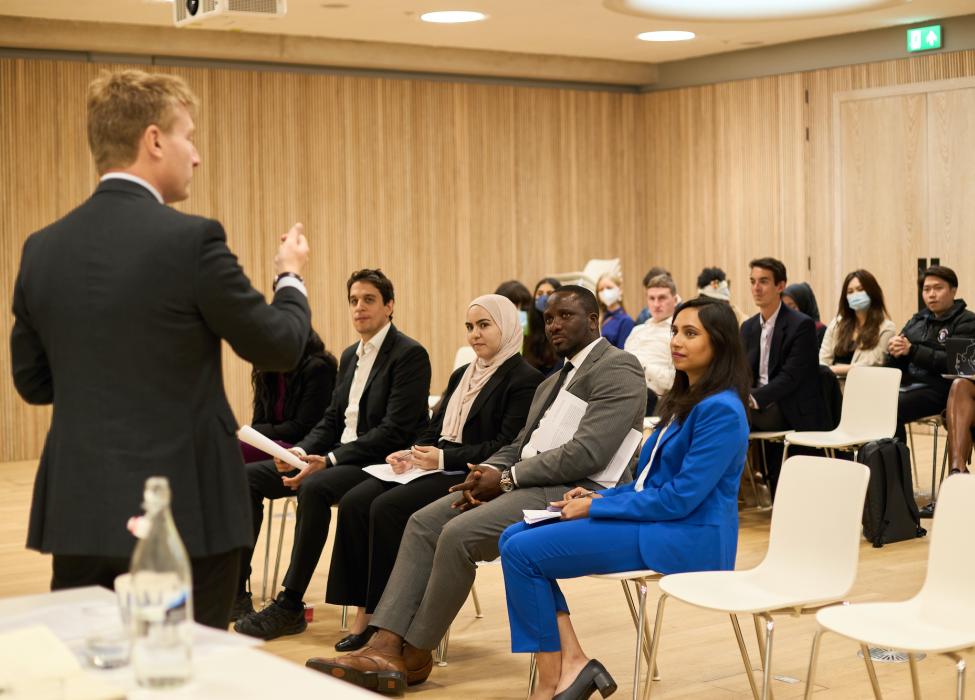 As the Blavatnik School of Government celebrates ten years of teaching and looks ahead to the next ten years, we are delighted to be launching the Blavatnik School Public Service Careers Accelerator. 
We are proud that after just ten years of teaching at the School, well over half our graduates are in public service, many working for governments and public sector agencies across the globe. We intend to build on this strong basis by providing students and alumni with access to dedicated public service careers professionals and personalised coaching, networks and workshops on topics such as running for elected office. 
The Public Service Careers Accelerator will help catalyse our students' careers in public service, with the aim of seeing our graduates maximise their impact in public sector organisations globally. It will also strengthen our links with public sector officials and organisations worldwide, building new partnerships for summer project work placements and ensuring our students continue to develop the skills they need most for public service careers.
Through the Careers Accelerator, we will also expand the School's mentoring programme, with more senior public leaders taking part in preparing our students for public service careers. 
Professor Ngaire Woods, Dean of the Blavatnik School, said: 
"The commitment of our students and alumni to public service is immense, but we know that public service can be hard - there are many obstacles which can make staying the course a challenging journey. Particularly given how many attractive – and perhaps easier – alternatives are open to our students and alumni. That is why we are increasing our support for Blavatnik School students to forge careers in public service, through our new Public Service Careers Accelerator."
We are keen to hear from those in public sector organisations who may be able to offer one (or more) of our students a high-quality six to eight-week summer project placement focused on a pressing policy problem, where the output of that placement is of direct benefit to the organisation and its stakeholders.
Please contact summerproject@bsg.ox.ac.uk if you could offer an opportunity in your organisation.