31 March 2023, 10:00 - 11:00
Livestreamed - scroll down to view
Before 2020, the UK was seen as well prepared for a crisis. In the first half of 2020, this belief was sorely tested. With "long emergencies" likely to be an increasing feature of our modern world, what can governments learn from COVID-19 to prepare for future crises, whether health-related or not?
Join us online to hear about a new report by Professor of Practice Ciaran Martin and colleagues examining aspects of how the first six months of COVID-19 played out in the UK and in four comparator countries: Italy, Germany, Australia and Singapore.
A central thesis of the report is that wide-reaching, long-lasting, complex and evolving crises are becoming more likely (thanks to climate change and other factors), and that these "long emergencies" require a different type of mindset and preparation than prevailed before COVID-19 in many countries' crisis management systems. The report examines the UK's crisis preparedness going into COVID-19, how this played out in the first six months of 2020, and – with reference to the four comparators – what can be done now in the UK and around the world to prepare for the next, undoubtedly different, crisis.
The report was funded by the Wellcome Trust.

Speakers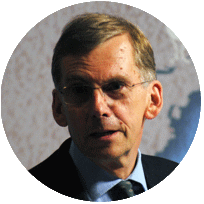 David Omand, author of upcoming book How To Survive A Crisis (Penguin, June 2023), was the first UK Security and Intelligence Coordinator, responsible to the prime minister for the professional health of the intelligence community, national counter-terrorism strategy and homeland security.
Omand served for seven years on the Joint Intelligence Committee. He was Permanent Secretary of the Home Office 1997–2000, and before that Director of GCHQ.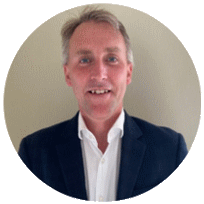 Ciaran Martin, Professor of Practice in the Management of Public Organisations at the Blavatnik School, had a 23-year career in the UK civil service prior to joining the School, including as founding Chief Executive of the National Cyber Security Centre, Constitution Director in the Cabinet Office (2011–2014), Director of Security and Intelligence at the Cabinet Office (2008–2011), and Principal Private Secretary to the Head of the Civil Service (2002–2008).
What did COVID-19 teach us about preparing for mega-crises?