Supporting refugees through cross-sector collaborations and innovative financing
Engaging with Evidence series
Zoom
Open to the public
This event is free to attend
For the ninth Engaging with Evidence session, the Government Outcomes Lab will be exploring the role of cross-sector collaborations and innovative financing tools in supporting refugees. Drawing on recent research from Government Outcomes Lab and the Sorbonne Business School in Paris (IAE), they will share learnings from two innovative yet different approaches used in Finland and France within employment and housing.
The KOTO project was launched in Finland as the world's first social impact bond to support refugees into employment. It illustrates the potential of outcomes contracts to convene government, the social sector, and investors around shared objectives. Meanwhile, the Hemisphere project in France aimed at providing accommodation to refugees and asylum seekers and demonstrates innovation in public-private partnerships. The session will combine key learnings from both cases with views from practitioners and engaged researchers.
Our guest panellists will reflect on the applicability of these insights to both high-income as well as low-and-middle-income contexts. They will focus on how new financing tools and cross-sector collaborations can help deliver better outcomes for refugees and host communities. Finally, we will discuss implications for policymakers and practitioners hoping to design and implement similar approaches. We will welcome comments and questions from the audience throughout the session.
A detailed agenda for the session will be published in the coming weeks.
Please note this event will take place online. Please register now to attend.
About the speakers 
Alexander Betts
Professor of Forced Migration and International Affairs, William Golding Senior Fellow in Politics at Brasenose College, and Associate Head (Doctoral and Research Training) of the Social Science Division, University of Oxford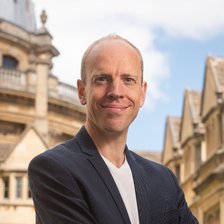 Alexander Betts is Professor of Forced Migration and International Affairs, William Golding Senior Fellow in Politics at Brasenose College, and Associate Head (Doctoral and Research Training) of the Social Science Division, at the University of Oxford. He served as Director of the Refugee Studies Centre between 2014 and 2017. His research focuses mainly on the political economy of refugee assistance, with a focus on Africa.
He is co-author, with Paul Collier, of Refuge: Transforming a Broken Refugee System (Penguin Allen Lane and Oxford University Press, 2017), which was named by the Economist as one of the 'Best Books of 2017'. His other books include Survival Migration: Failed Governance and the Crisis of Displacement (Cornell University Press, 2013), Protection by Persuasion: International Cooperation in the Refugee Regime (Cornell University Press, 2009) and Mobilising the Diaspora: How Refugees Challenge Authoritarianism (Cambridge University Press, 2016), amongst others.
Béatrice Delperdange
Head of Business Development, KOIS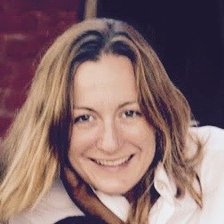 Béatrice has extensive experience in investment banking and business development, acquired in Tier-1 investment banks. She has held leadership roles at companies that ranged in size from an asset management start-up to Deutsche Bank, where she was a Managing Director. She was the CEO of a large not-for-profit manufacturing company in Belgium that creates job opportunities for workers with disabilities. She has a commercial engineering degree from Université Libre de Bruxelles and has received microfinance training from the Grameen Bank.
Simon Porcher
Associate Professor of Strategy and Public Management, IAE Paris - Sorbonne Business School
Simon Porcher is Associate Professor of Strategy and Public Management at IAE Paris. He studies government contracting and the use of artificial intelligence in organisations. He also builds big comparative datasets. Prior to joining IAE Paris, Simon Porcher was a fellow at the London School of Economics and a Robert Schuman Fellow at the European University Institute.
Stéphane Saussier
Professor of Economics, Sorbonne Business School
Stéphane Saussier is also a Professor of Economics and Management at the Sorbonne Business School. He is also Director of the Water area at the Florence School of Regulation. He is a specialist of contract and organization theories. Since 2009, he has been running a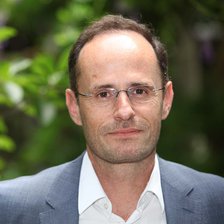 research group working on the Economics of Public-Private Partnerships at the Sorbonne. He published more than 40 articles, many in international journals such as the Journal of Economic Behavior and Organization, Industrial and Corporate Change, Review of Industrial Organization, International Journal of the Economics and Business, European Journal of Law and Economics, Journal of Marketing Channels, Journal of Transport and Economic Policy, Utilities Policy. He is also regularly involved in reports for international institutions such as OECD and European Parliament. For the last 10 years, he has expanded his work towards public-private contracts and the organisation of public services. He has developed research studies in the water sector with the French authority in charge of water services performance indicators and sunshine regulation.
Tanyah Hameed
Research and Policy Associate, Government Outcomes Lab, Blavatnik School of Government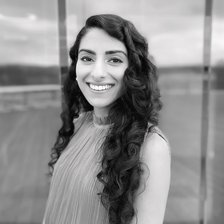 Tanyah Hameed is currently a Research and Policy Associate at the Government Outcomes Lab, a research centre at the University of Oxford. She works with the UK government to research innovations in social policy (e.g. outcomes based financing and impact bonds), addressing complex and costly social problems. She is particularly interested in the potential role that cross sector collaborations and social impact investment play in these emerging policy tools, within both higher income and lower middle income countries.
Her work seeks to build evidence around these new policy tools and inform government decision-making around public service delivery and financing. Using mixed methods, her research projects range across policy areas such as children's social care, mental health and employment, COVID-19 adaptation, refugee support, and public sector reform. She leads on designing and conducting evaluations on UK government programmes, and developing transparent standardised data reporting. She also helps disseminate research to diverse international audiences, and participates in policy dialogue with central and local governments in the UK and beyond.
Joanna Penrose Buckley
Head of Refugee Integration, Home Office, UK Government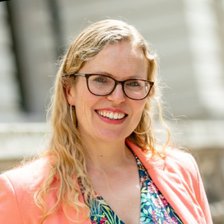 Joanna leads the UK government's work on refugee integration working across Whitehall, with local authorities and with external stakeholders (UN agencies, businesses, social investors, funders and academics). She previously set up and led a multidisciplinary team to deliver a cross-government programme for the Chief Executive of the Civil Service on the effectiveness of UK Government grant-making.
Samir Omar
Head of Program Management, S-Bank, Finland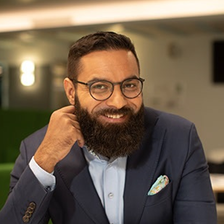 Samir has extensive experience in employment and impact investment. He currently works as Head of Program Management at S-Bank. He manages two impact investment funds focusing on employment and integration of immigrants and employment of those experiencing long-term unemployment. He previously worked as founder and CEO of a recruitment company for 10 years. After that, he joined a small fund management company that specialises in social impact bonds.
Samir has deep expertise in building impact investment funds from start to finish. His experience includes fund set up, fundraising, financial modeling and development and management of intervention programs. He is also among the leading experts on innovative public-private partnerships in the employment sector in Finland.