17 May 2022, 17:00 - 18:00
Blavatnik School of Government and Zoom
This event is free - register below to attend
The expansion of trade finance has significantly supported international trade in recent decades. Because only a small part of foreign trade is paid in advance, there is a substantial need to facilitate financing for goods or services. Officially-supported export credits play a key role in mobilising financing from private-sector sources, creating catalytic effects. Government export credit agencies (ECAs) help firms to grow and succeed internationally through additionality.
The Russia-Ukraine conflict puts the fragile global trade recovery at significant risk. In addition, businesses and governments need to embrace a changing economic landscape due to COVID-19. Exporters also have to deal with growing multipolarity, rising fragmentation and harder problems such as exploding commodity prices, disrupted supply chains, sanctions and policy-induced import restrictions. 
How can government ECAs intervene for the public benefit in times of crises? What is required to support green exports as catalysts for innovation and sustainable development? Officially-supported trade finance instruments are at the beginning stages of a seismic transformation. 
About the speaker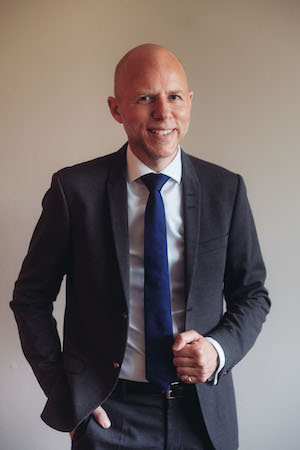 Andreas Klasen is a Visiting Scholar in the Blavatnik School of Government at the University of Oxford. He is Professor of International Business and Director of the Institute for Trade and Innovation at Offenburg University. His research is focused on global economic governance, climate cooperation and export credits. Publications include The Handbook of Global Trade Policy (editor, Wiley, 2020), Beyond Gridlock (contributing author, Polity, 2017), and The Future of Foreign Trade Support (co-editor, Wiley, 2015). He regularly speaks at academic and practitioner conferences as well as international fora such as the OECD, gave evidence at the UK Houses of Parliament and has long-lasting experience as an advisor in WTO disputes. He is also advising development banks and governments such as the Asian Development Bank, the Australian Department of Foreign Affairs and Trade, the Dutch Ministry of Finance and the World Bank. Prior to joining academia, he was a Partner at PricewaterhouseCoopers in Germany and PwC's Economics & Policy leader, serving also as Co-Head and Managing Director of the official German export credit and investment guarantee agency.