24 January 2022, 12:00 - 13:00
This event is free - register below to attend
One of Malaysia's leading public figures, the son of Malaysia's 'founding father', Tun Abdul Razak, and the builder of one of the ASEAN region's most successful banks, Nazir Razak joins Professor Ngaire Woods to discuss his new memoir. 
What's in a Name recounts Nazir Razak's life through the compelling history of modern Malaysia, covering business, politics, power – and the scandal that engulfed his family.
Nazir built a tiny Malaysian bank into CIMB Group, one of the region's largest banks. In a career spanning three decades, he has been at the centre of the action. And when he was not, he has had a ringside seat for all the biggest deals and power struggles, the victories and the defeats involving some of the most colourful characters of recent times.
In this revealing memoir Nazir recounts what it was like growing up in Malaysia's most prominent political family, honouring the legacy of his late father, Tun Abdul Razak, Malaysia's revered second prime minister, while also being the brother of Najib Razak, whose term as prime minister ended with the ignominious 1MDB scandal – the fallout from which continues today.
About the speaker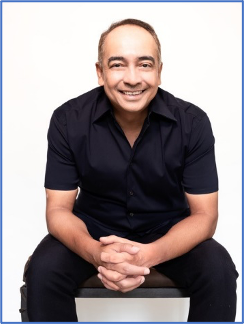 Nazir Razak is the chairman and founding partner of Ikhlas Capital, an ASEAN Private Equity firm. Prior to this, he spent 29 years at CIMB Group where he spearheaded its transformation from a small Malaysian investment bank to a leading ASEAN banking group. 
Nazir holds a BSc from Bristol University (1988) and an MPhil from Cambridge University (1989). He was a Visiting Fellow at the Oxford Centre for Islamic Studies (2010) and at the Blavatnik School of Government, Oxford University (2019).