19 April 2022, 14:00 - 15:30
This event is free - register below to attend
Please note this event takes place at 14:00 BST.
It has been two years since the COVID-19 pandemic began and more than six million people have died from the disease. While more than 60% of those in rich countries can now access a vaccine, poor countries have received only 1% of the doses distributed. Moreover, with climate change and unaddressed global health problems humanity faces the threat of even more devastating pandemics in the future. How can the international community support the development, procurement and supply of medical countermeasures and tools to shorten the response time to a pandemic and deliver equitable global access?
More effective pandemic preparation and response will require new financing for counter-measure innovation and ensuring equitable access to the fruits of scientific progress. Recent discussions of innovative financing have often focused narrowly on funding counter-measures with some attention given to disease surveillance and country preparedness plans to promote health security. But should adequate funding for pandemic preparation and response focus only on the development and supply of counter-measures, including those better adapted for use in resource-poor settings? Or should it also include financing to build good health systems that can deliver counter-measures? Financing health security in this broader sense might require ensuring sufficient resources for adequate pandemic preparation, early detection, and a robust, equitable response that guarantees priority health technologies and quality health services for all. 
This roundtable discussion, chaired by Dr Caesar Atuire, will start with short presentations from the panellists listed below, followed by a Q&A session.
The event is co-hosted with the Global Health Impact Project the Center for Global Development and the Independent Research Group for Global Health Justice.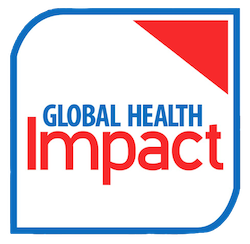 About the speakers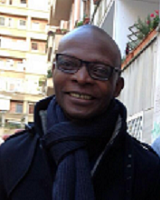 Dr Atuire is a philosopher and bioethicist based at the Department of Philosophy and Classics at the University of Ghana, Legon. He is a Visiting Fellow of All Souls College, University of Oxford (Hillary and Trinity terms 2020). He is also a member of the lead team of the NYU-UG Training Programme in Research Ethics and a founding member of the Ghana Research Ethics Consortium. He is also a member of the Planning Committee of the Global Forum on Bioethics in Research, 2020.
In 2019, Dr Atuire co-edited the volume Bioethics in Africa: theories and praxis. Atuire's philosophical research interests and publications are on the African and global sources of normative thinking. He has carried out research on the frameworks informing attitudes towards mental disorder and suicide in Ghana.
In addition to Dr Atuire's impressive academic profile, he is the Founder and President of a Non-Governmental Organisation, Amicus Onlus. This NGO delivers healthcare to persons in marginalized rural communities in the coastal areas of Ghana.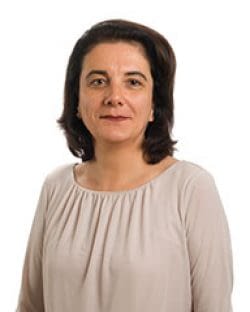 Michelle Childs joined Drugs for Neglected Diseases initiative (DNDi) in April 2016 as Head of Policy Advocacy. Ms Childs has an extensive experience in proposing and advocating for solutions to access and innovation barriers faced by developing countries and health providers. She has helped to develop several proposals on innovation using open knowledge principles for Chagas disease, TB and was a co-author of the original proposal  for  the creation of a patent pool for HIV medicines by Unitaid. Prior to that, Ms Childs was an expert adviser for the WHO to help further develop four open knowledge demonstration projects from India, Brazil, South Africa and Thailand.
Until March 2013 Michelle was Director of Policy Advocacy at Médecins Sans Frontières Access Campaign leading a multidisciplinary and multinational team. She has worked for leading consumer, health and knowledge rights organizations and public authorities including KEI, Which? and the Hong Kong and UK telecom regulators, and as member of a number of NGO and public advisory boards including the four person advisory board of the UK competition authority. She started her career as a commercial litigation lawyer in a City of London law firm.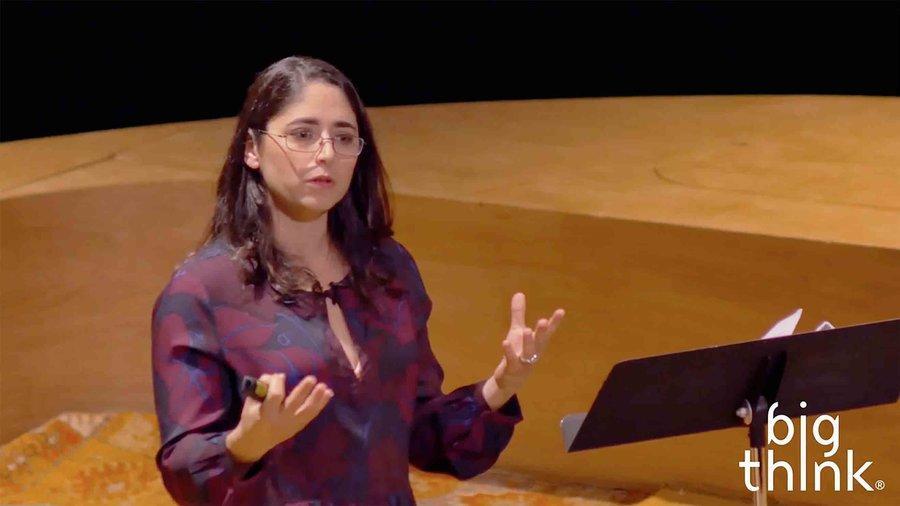 Nicole Hassoun is Professor of Philosophy at Binghamton University. She has held visiting positions at Cornell and Stanford Universities, the United Nations' World Institute for Development Economics Research in Helsinki, the Center for Poverty Research in Salzburg, The Franco-Swedish Program in Philosophy and Economics in Paris and the Center for Advanced Studies in Frankfurt. She has published about a hundred papers in journals like the American Philosophical Quarterly, Journal of Development Economics, Tropical Medicine and International Health, Australasian Journal of Philosophy, The European Journal of Philosophy, and Philosophy and Economics. Her first book Globalization and Global Justice: Shrinking Distance, Expanding Obligations was published with Cambridge University Press in 2012 and her second book Global Health Impact: Extending Access on Essential Medicines for the Poor appeared with Oxford University Press in 2020.
Professor Hassoun also heads the Global Health Impact project intended to extend access to medicines to the global poor (Global Health Impact). The project launched at the World Health Organization in January 2015 and aims to assist policymakers in setting targets for and evaluating efforts to increase access to essential medicines.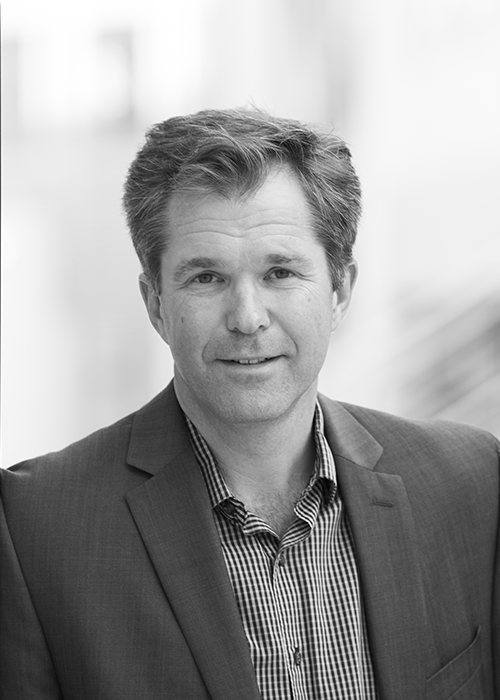 Professor John-Arne Røttingen is Ambassador for Global Health at the Ministry of Foreign Affairs, Norway. He is a Visiting Fellow of Practice at the Blavatnik School of Government and was the founding Chief Executive Officer of CEPI – Coalition for Epidemic Preparedness Innovations.
He has been the Chief Executive of the Research Council of Norway; Executive Director of Infection Control and Environmental Health at the Norwegian Institute of Public Health; Professor of Health Policy at the Department of Health Management and Health Economics, Institute of Health and Society, University of Oslo; and Adjunct Professor at the Department of Global Health and Population, Harvard T.H. Chan School of Public Health. He was the founding Chief Executive of the Norwegian Knowledge Centre for the Health Services; Oxford Scholar at Wadham College; Fulbright Fellow at Harvard Kennedy School; Chair of the Board of the Alliance for Health Policy and Systems Research; and Chair of the Consultative Expert Working Group on Research and Development: Financing and Coordination (CEWG), WH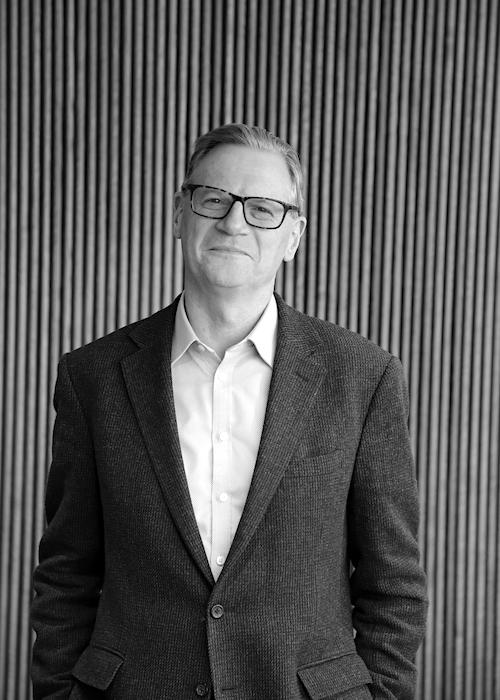 Jonathan Wolff is the Alfred Landecker Professor of Values and Public Policy and Governing Body Fellow at Wolfson College. He was formerly Blavatnik Chair in Public Policy at the School, and before that Professor of Philosophy and Dean of Arts and Humanities at UCL. He is currently developing a new research programme on revitalising democracy and civil society, in accordance with the aims of the Alfred Landecker Professorship. His other current work largely concerns equality, disadvantage, social justice and poverty, as well as applied topics such as public safety, disability, gambling, and the regulation of recreational drugs, which he has discussed in his books Ethics and Public Policy: A Philosophical Inquiry (Routledge 2011) and The Human Right to Health (Norton 2012). His most recent book is An Introduction to Moral Philosophy (Norton 2018).