Blavatnik School of Government, Radcliffe Observatory Quarter, Woodstock Road, Oxford, OX2 6GG
The governance challenge
Join former heads of state and other experts as they present their work on sustainability and social inclusion, in an event co-hosted with the World Leadership Alliance - Club de Madrid. 
It is generally assumed that current approaches to development and the environment are unsustainable and perhaps incompatible. Yet efforts to change direction have so far been piece-meal and of limited effect. Many people do not feel personally connected to the challenges or feel helpless in front of the magnitude of the problems, while powerful sectors have a vested interest in maintaining the status quo. It is therefore not surprising that the UN in adopting Agenda 2030 and the Sustainable Development Goals described it as "transformative", but is the world ready for this paradigm shift and willing to support it?
The members of the World Leadership Alliance - Club de Madrid, former Presidents and Prime Ministers, have been exercised by this challenge for some time and as part of its efforts convened a Working Group representing very diverse interests to consider the link between environmental sustainability and a shared society – one where everyone has a place within society and can play an active part in its well-being.
The Group concluded that our existing systems are not fit for the purpose of protecting the planet and achieving sustainable development; an inclusive, participatory shared society is necessary to build the public commitment and engagement that will be required to protect the planet; and that those directly affected by environmental degradation must be involved in efforts to address the problems. They also highlighted that environmental protection is necessary to meet the needs of marginalized communities.


This session will consider these ideas, and, more importantly, consider how the shift to a new Shared Societies Approach can be brought about through good governance and sound policies and practices which will ensure that we are able to "realise the future that we want for all".
This event is free and open to all. 
The talk will be livestreamed and recorded on the Blavatnik School of Government YouTube channel.
Speaker bios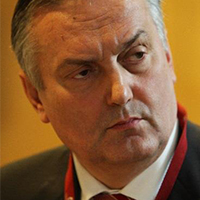 Zlatko Lagumdzija
Prime Minister of Bosnia and Herzegovina (2001- 2002)
Dr Zlatko Lagumdzija has served in the Government of Bosnia and Herzegovina as the Prime Minister and Acting Prime Minister, two times as Deputy Prime Minister and two times as Minister of Foreign Affairs in various periods between 1992 and 2015. He was President of the Social Democratic Party of Bosnia and Herzegovina (SDP) from 1997 until 2014.
He has served as a member of different international missions and commissions such as the International Mission on Pakistani Elections in 1998, the First SI Mission of four former Prime ministers in Post-Saddam Iraq in 2003, the NDI Pre-Election Mission in Afghanistan during 2004 and the International Commission on the Balkans in 2004. Since 1998 Dr Lagumdzija has been a member of "Global Leaders for Tomorrow" which is part of the World Economic Forum, is also currently a member of the International Advisory Committee for the Congress of Democrats from the Islamic World.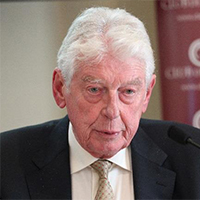 Wim Kok
Prime Minister of the Netherlands (1994-2002)
Wim Kok served two consecutive terms as Prime Minister of The Netherlands from 1994 to 2002. Before that he was Minister of Finance and Deputy Prime Minister between 1989 and 1994. From 1986 to 2002 he served as the leader of Dutch Labour Party.
Currently he is a member of the board of trustees of the International Crisis Group (ICG) and of the International Commission on Missing Persons (ICMP). In 2003, Mr Kok was appointed Minister of State. In 2010, he became President of Club de Madrid for four years. Since November 2013, he is an independent non-executive director of the China Construction Bank. A year after he joined the board of the Bibliotheca Alexandrina in Egypt.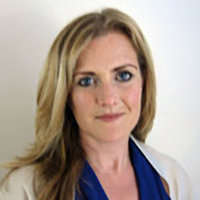 Katherine Trebeck
Senior Researcher, Oxfam
Katherine is Senior Researcher in Oxfam's Research Team where she is exploring an economy that delivers social justice, good lives, vibrant communities and which protects the planet. Her forthcoming book 'Arrival' (co-authored with Jeremy Williams) explores a new mantra for development that shifts attention from growth to quality and distribution of economic activity as we seek to 'make ourselves at home' in a wealthy world. 
Before her current role Katherine was Policy and Advocacy Manager for Oxfam's UK Programme, and prior to this she led research and policy for Oxfam's Scotland office. Here she developed Oxfam's Humankind Index, a measure of Scotland's real prosperity developed through wide ranging community consultation.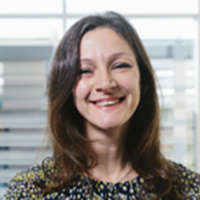 Sally Copley
Head of UK Policy, Programmes and Campaigns, Oxfam
Sally is Oxfam's head of UK Policy, Programmes and Campaigns. She works on campaigns on tax avoidance, economic inequality and climate change, as well as overseeing Oxfam's work on poverty within the UK. She has previously worked for Save the Children, Shelter and the YWCA. Her first ever job was at an Oxfam shop.
The discussion will be chaired by Dr Thomas Hale, Associate Professor in Public Policy (Global Public Policy) at the Blavatnik School of Government.
This event is co-hosted with the World Leadership Alliance - Club de Madrid