Why can't the government be more like TripAdvisor?
Estimated reading time: 2 Minutes
Image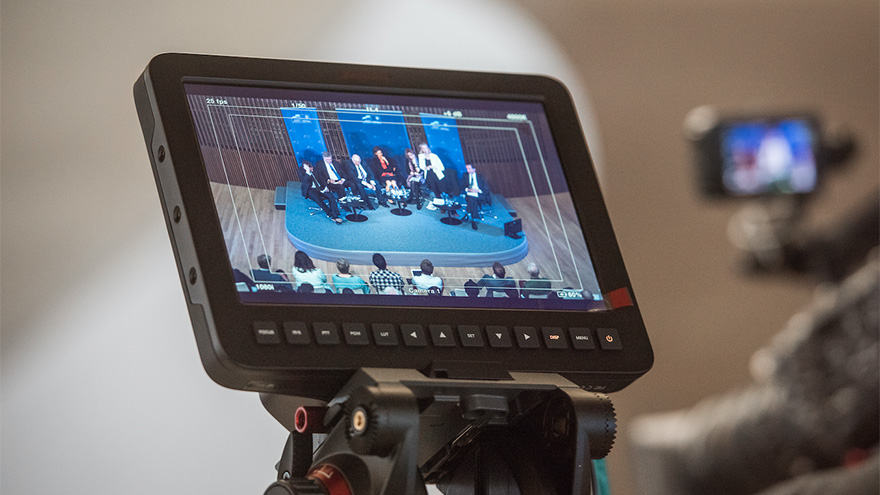 To get a new driver's license in Jakarta, one has to go to a police administrative office, whose front façade is usually adorned with large banners saying "our commitment is to give prime service" or "we're not perfect but we always try." But anyone who has been there knows that the service is far from "prime", and it is questionable whether anyone strives for perfection. It is a "public secret" in Indonesia that the police are likely to fail you in the written test regardless how many times you take it because they want you to pay. 
[caption id="attachment_8233" align="alignnone" width="880"]
Image from a panel discussion at the Blavatnik School of Government. Photo by John Cairns.[/caption]
The Indonesian police have been slowly getting their act together, but what they have not fully embraced is the digital age. Imagine if digitalization was involved. For a start, the test would be computerized, and the result would be instantly revealed at the end of the test along with the correct answers. Our data and pictures would be online, so the driver's license could be quickly printed out or mailed. We could then rate the service and order renewals online. 
Some say the dream digital government would have our data, birth certificate, marriage certificate, tax information, and even traffic tickets all online—available for us to access when necessary. No more hassle when an important document is missing and no more waiting in lines in overcrowded offices to pay anything we owe the government. Some of these things are already taken for granted in countries like the UK, but for a developing country like Indonesia, it could mean a real chance to stop endemic corruption.
To be fair, there have been attempts to use technology for better governance. The governor of Jakarta has a few mobile phone numbers for residents to text to and get their complaints heard. People have joyfully reported getting the road in front of their house repaired after they notified the governor. But presumably because of the volume of messages his phones receive, it is often very difficult to get through. A digital government would have a website for people to post photos of potholes or unsafe bridges, and allow people to comment and see how long it takes for the authorities to respond and act, much like a hotel review on TripAdvisor. 
The government may not see digitalization as a priority because the majority of Indonesians still do not have internet access. Only 17 percent of Indonesians have used the internet, according to 2014 World Bank data. But that is about 42.5 million people, and the number rises quickly every year, mostly thanks to smart phones. 
Then there is the issue of data security. The Philippines suffered what was dubbed "the biggest government-related data breach in history" when hackers got access to personal data, including passport information and fingerprints of around 70 million registered voters last month. There was fear that the country's 9 May presidential election could be compromised, although it seemed to have been unfounded. The episode though was a stark reminder of the importance of digital security, which could just be too much for developing countries to direct resources to. 
But internet usage will only grow ever more quickly, and the users start at increasingly younger age. Improving public service delivery through digitalization seems not only sensible but imperative if governments are to keep up with the private sectors, which already control huge amounts of data. 
Alice Budisatrijo is studying for an MPP at BSG, on leave from her role as producer and reporter for BBC News in Jakarta, Indonesia. Read her profile or find her on Twitter.
The Challenges of Government Conference 2016 will take place at the Blavatnik School of Government on 19-20 May. The panel discussion on "Who has the real power in the digital age?" will take place on Thursday, 19 May at 14:15 (UK time) and will be livestreamed on YouTube.