At a time of social isolation, global cooperation is needed more than ever
Estimated reading time: 4 Minutes
Image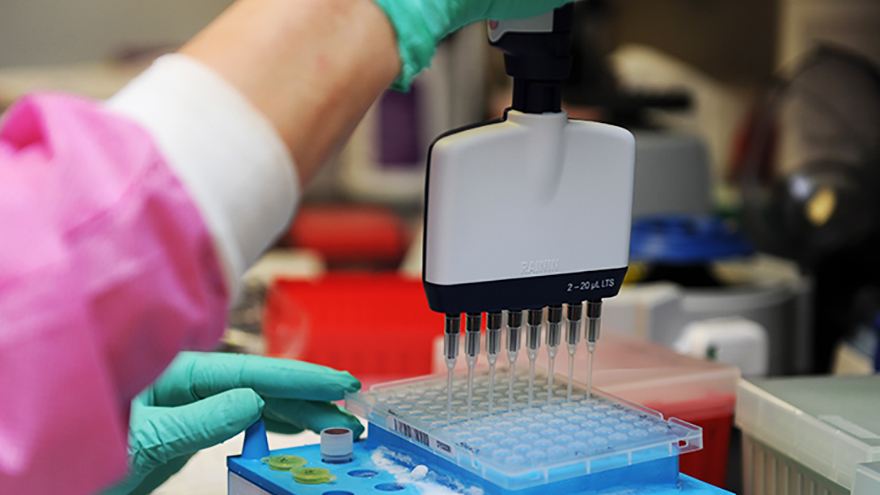 A single virus spurred a global health pandemic of unprecedented proportions in our times. In a matter of weeks since the outbreak, most of the world's nations, economies, and societies have come to a halt. In an effort to contain the spread of the coronavirus, many governments around the world moved to reduce global connectivity, pushing
for social isolation, border closures, travel bans and trade restrictions.
The pandemic may have put a temporary end to public life, but it has ushered a public debate on the lasting impact of the outbreak. One of the narratives gaining momentum is that the coronavirus will reverse globalisation. At first glance, the pandemic's outreach seems rooted in global interdependence; what seemed as a distant outbreak has now spread across all corners of the globe. "We will see a further retreat from hyper-globalisation, as citizens look to national governments to protect them and as states and firms seek to reduce future vulnerabilities," noted Stephen M. Walt, professor of international relations at Harvard University. History seems to suggest likewise. The two decades following the 1918 influenza pandemic – often known as the interwar years – saw the collapse of the first wave of globalisation and rising protectionism.
But history is not fated to repeat itself. The transnational nature of the pandemic means that global cooperation is more important than ever in tackling this common challenge. While social quarantine is essential to flatten the coronavirus
curve, long-term international isolationism will fail to provide any real protection against the disease. Globalisation may accelerate the spread of diseases, but it also ensures that ideas, knowledge and solutions are shared. Endemics
such as the smallpox have killed millions of people before our era of globalisation. It was not until 1979 that what was once the deadliest disease in history was eradicated, after a collaborative global vaccination campaign led by the World Health Organization (WHO).
What does this tell us about the current pandemic? That it cannot be effectively tackled alone – if the disease is not contained abroad, it will come back home. The coronavirus knows no religion, race, nationality or gender. Nations rich and poor, large and small, are all affected. Fortunately, the world recognises this shared responsibility in principle – the United Nations General Assembly adopted a resolution on April 2 calling for global solidarity to defeat Covid-19.
Now is the time for nations to pool resources to produce life-saving equipment, treatments and vaccines, and share scientific data and observations. Chinese scientists identified the genetic sequence of the novel coronavirus in January, which was then quickly posted publicly. This allowed scientists around the world to start on developing diagnostic kits and researching for vaccines. Other countries, like New Zealand and Singapore, which are regarded as relative success stories for flattening the curve, can offer hard-hit countries lessons on how to effectively respond to the virus.
Now is also a time to provide humanitarian aid where needed. On April 7, the United Nations made an appeal to members to contribute $6.7 billion in aid to help stem the spread and effects of the pandemic in vulnerable countries. "The COVID-19 pandemic is hurting us all. But the most devastating and destabilising effects will be felt in the world's poorest countries," said the UN humanitarian chief Mark Lowcock. "Unless we take action now, we should be prepared for a significant rise in conflict, hunger and poverty." Several countries are stepping up to support others in this common fight. The United Kingdom, for instance, pledged £200 million (around $350 million) in aid to UN agencies and other organisations and charities to support developing nations. Across the sea, the UAE has also so far provided over 500 metric tons of aid – such as medical supplies and equipment – in various regions.
It is a time to begin our own pandemic of hope – because viruses are not the only things that are contagious. So are attitudes. These unprecedented times evoke extraordinary examples of the power of the human spirit all around us: of doctors and nurses working tirelessly for the safety of the people, of volunteers devoting their time to the fight against the coronavirus, of planes, ships and trucks transporting essential food and medicine, of businesses donating funds, meals, services, and quarantine spaces to those in need, of people clapping in unison on their balconies – of hope.
We can only help ourselves if we help others. Manus Manum Lavat – or "One hand washes the other" – goes the Latin proverb; mutual cooperation benefits all. This also applies at an international level. The reality is that we live in one shared planet. Amid today's challenges, there is an opportunity for a better tomorrow. There is an opportunity to strengthen existing global institutional mechanisms and establish new ones to develop coordinated responses for not only future pandemics, but also other common challenges: climate change, terrorism, and cyber warfare. Hope, not fear, can build national and global resilience against future shocks.
Perhaps you had not hoped for a lockdown or a life devoid of social gatherings, park strolls, shopping trips, and café outings. But every dusk, the sun casts its last golden rays into the blended red and purple sky. The birds fly to their nests, singing their goodnights on the way. The moon brightens the darkening sky, and illuminates the silence below it. And then you wake up to a new day bringing new promises. Here, 13th-century poet Rumi's words resonate: "Be patient where you sit in the dark. The dawn is coming."
Fatima Alfahim (MPP 2017) is an alumna of the Blavatnik School of Government. She currently works in the UAE's Ministry of Foreign Affairs and International Cooperation. Read her profile on our alumni pages. Photo source: US Air Force by Kemberly Groue.