A diplomat fostering international relations for the UAE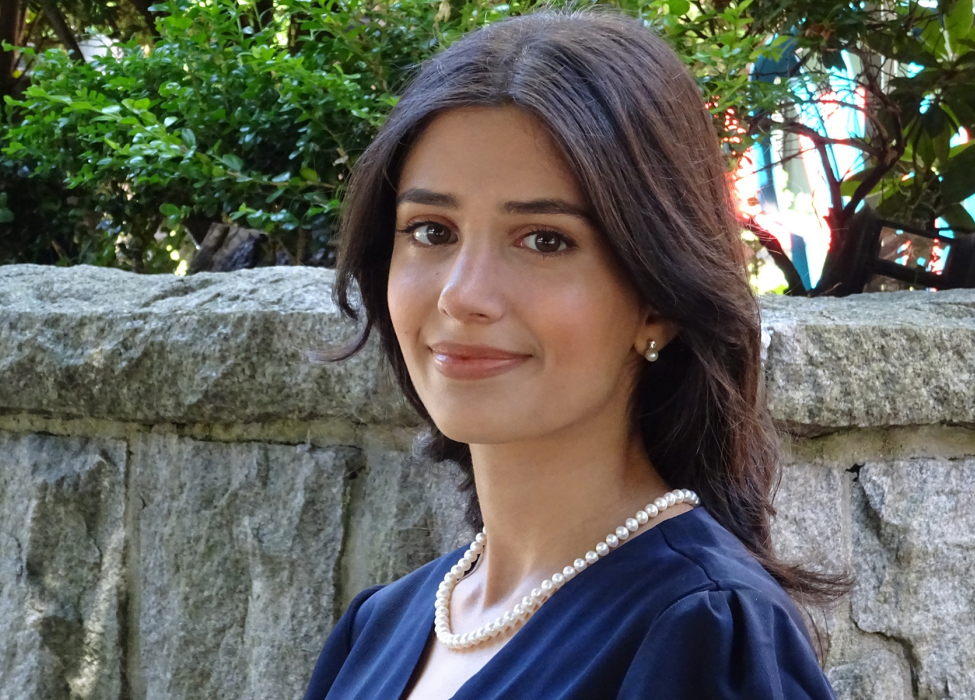 Fatima Alfahim (MPP 2017) joined the Master of Public Policy as one of the youngest members of her class, having just completed her undergraduate degree in political science and international relations with a minor in French from the University of British Columbia, Canada.
"The MPP's emphasis on applied learning gave me the chance to supplement my academic background with a more practical understanding of the most complex public policy challenges."
The professional skills sessions, applied policy modules and summer project were all highlights from the MPP for Fatima, as well as the many opportunities to hear from distinguished practitioners from various fields.
"My time in Oxford went above and beyond my expectations, both in terms of what I learnt within the lecture theatres and outside of them."
After graduation, Fatima joined the UAE's Ministry of Foreign Affairs and International Cooperation as a Head of Section in the American Affairs Department. A day of work might include drafting reports and briefings for ministers; preparing talking points for high-level meetings with foreign counterparts; and analysing national and regional political developments. Covering a diverse range of policy issues and working on some areas of the world that were new to her, Fatima uses the skills she gained from the MPP on a daily basis.
"The multidisciplinary nature of the MPP helped me develop the adaptability needed to be a diplomat, where you're often given tasks that are not necessarily within your area of expertise."
As well as gaining an intellectual grounding across subject areas, Fatima found that the MPP offered room for exploration of subjects in more depth. In particular, the policy challenge on trade and the Trans-Pacific Partnership helped her to understand the complexity of trade deals and the importance of building trust among stakeholders. "The policy challenge deepened my understanding of international trade, which can play a significant role in enhancing overall relations between countries – this is highly relevant to my current diplomatic work."
For Fatima – a polyglot with a deep appreciation for learning about other languages and cultures – the Ministry of Foreign Affairs and International Cooperation was a natural choice. "We live in such an interconnected world, and what happens in one country or region can have knock-on effects in another." Her desire to approach policy from an international perspective was also a motivating factor for undertaking the MPP at Oxford.
"The range of cultural and professional backgrounds on the MPP exposed me to diverse viewpoints on how to tackle common challenges. Today it helps me in my work, where I need to be able to listen to and work well with people who bring differing perspectives and ideas."
Fatima is motivated by the variety of her work and by the potential to create impactful policies that improve people's lives.
"In an increasingly interconnected world, finding sustainable solutions to policy challenges means cooperating both internationally and across policy areas."
She undertook her summer project at the UK's Cabinet Office as part of the team which analyses the performance of central civil services in various countries to inform the International Civil Service Effectiveness (InCISE) Index. This experience further motivated her to pursue a career in government: "My summer project gave me an insight into the importance of an effective civil service in driving development."
Fatima's long-term goal is to serve as an ambassador for the UAE. "I hope to have a positive impact in bringing nations together to address common global challenges, and to promote long-term stability in the Middle East region and beyond."
March 2020