A journey in politics and public speaking: Why Joe Biden gives me hope
Estimated reading time: 4 Minutes
Image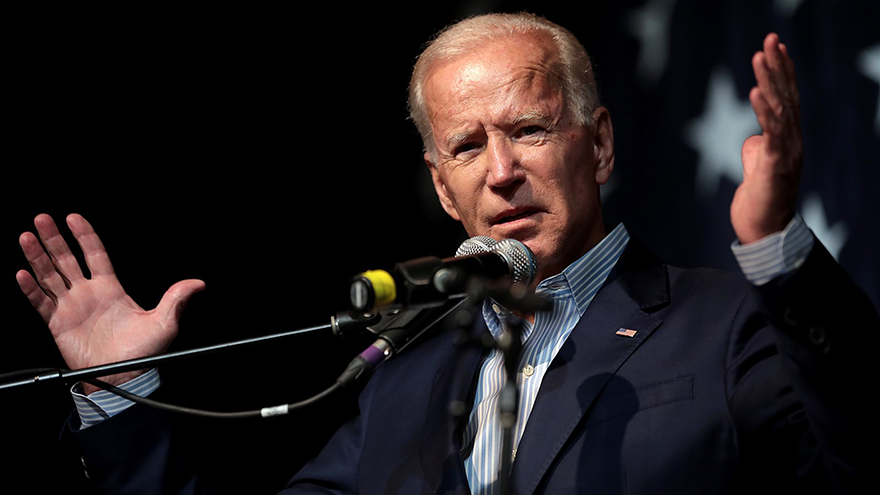 As the presumptive Democratic nominee, Joe Biden is in a strong position to become the 46th President of the United States. Approaching his 78th birthday, he is likely to be a one-term president. Biden's age has been a major point of contention in the campaign; he has been branded as 'senile', 'mentally unfit' and 'in clear cognitive decline'. Most of these judgments are based on his countless gaffes. However, this overlooks a crucial point: Biden experienced a severe speech impediment – he stuttered for many years. Echoes of his speech impediment may be undetectable to many, but they have not fully disappeared. I can relate, as I too have struggled with my speech for many years.
Speaking makes all the difference
There are few professions which rely as much on public
speaking as professional politics. As Ludwig Wittgenstein famously argued, language
creates reality. Like Wittgenstein, many philosophers of the last century have
focused on the importance of language. For Emmanuel Lévinas, language allows us
to connect with others as human beings, and Jürgen Habermas regards
communication as the basis of deliberative democracy.
The latter provides a particularly interesting case. Habermas was born with a cleft palate and had corrective surgery twice during childhood. He always struggled to speak. Notably, he went on to become probably the most important philosopher on communications with his main œuvre, The Theory of Communicative Action. His personal hardship gave birth to a compelling philosophical work.
Overcoming the language issue
We often tend to take speech for granted, rarely reflecting on it unless it is obviously out of the ordinary. Since childhood, I faced challenges with speech. In kindergarten, I underwent speech therapy as I could not properly articulate hard consonants – imagine that for a native German speaker! However, this did not deter me from working as a child reporter on Germany's leading children's TV show, but you can easily get a sense of my severe lisping. This was followed by additional speech therapy in my teenage years, which led to little improvement. At the same time, I had a strong interest in public speaking and participated in youth debates across the country. I felt and appeared very convincing and engaging on stage, but not always easy to understand.
The Oxford experience
Things changed when I went to the Blavatnik School for
the Master of Public Policy (MPP). Public speaking was given considerable
attention on the MPP, and I found this to be extremely valuable. Through
practical workshops with public speaking expert Simon Bucknall, we
learnt various tips and tricks for effective public speaking. To this day, I
remember his personal advice for storytelling and speaking in front of large
crowds. During our training sessions, his focus was never on my (flawed)
expression, it was rather on the story I was telling. Honing the story helped
me improve, tacitly moving the attention away from the way I spoke to what I
said.
For my summer project, I embarked on a placement with Purpose, a social impact agency that helps organisations to hone and share their story. At Purpose, I applied the lessons I had learnt on speech and public speaking to the realm of political campaigns. Through storytelling, I crafted impactful public awareness campaigns on climate change and the state of refugees. The culmination of my journey at Purpose was in shaping Emmanuel Macron's 2017 presidential campaign. It was an exciting journey which would never have been possible without the backing of the Blavatnik School.
Today I work as a communications consultant in Berlin.
Among other things, I provide training in public speaking. An ability to
communicate confidently and meaningfully is necessary in both the business and
political spheres, and the run-up to the 2020 US presidential elections has reiterated
the importance of public speaking skills in the latter.
Joe Biden is a role
model
It is both encouraging and sometimes painful to see Joe
Biden speak in public. He still struggles with speech and one of his obvious
mistakes (erroneously introducing himself as a candidate for the United States
Senate) shows how he is still trying to overcome his stuttering. But most importantly,
he serves as an example. Despite his severe speech impediment, he never gave
up; he is now in the best position to win the most powerful office in politics.
Biden's efforts and achievements deliver a a clear message to all people with
speech impediments: your voice counts.
This is why Joe Biden gives me hope.
Vincent Wolff (MPP 2015) is an alumnus of the Blavatnik School of Government. He currently works as a communications consultant at Eo Ipso Communications.