Influencing from the inside
Estimated reading time: 6 Minutes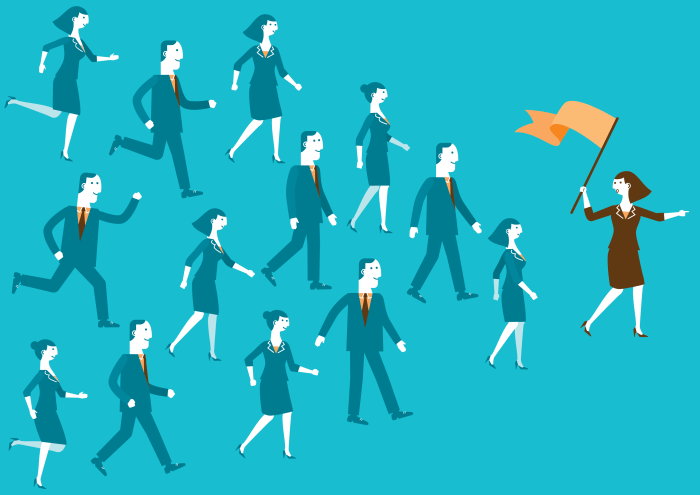 At the Blavatnik School of Government students are taught how to critically analyse, develop, and influence public policy. The tools and skills gained by students are universal and the ability to think about policy challenges through economic, philosophical, legal, scientific, and political lenses opens a wide array of professional paths. Graduates who decide to continue in the field, however, face a choice: should they seek to influence policy from the outside or the inside?
My own career has largely followed the latter. Prior to my
education, I worked as a political aide. Since graduating, I have been
fortunate enough to have been elected. I knew from a very young age that my
path to making a difference was going to be an 'inside job'. That is not the
case for everyone.
If the end goal of a policy debate is to convince government to act
in a certain way, then we arrive at a question of motivation. How does one get
government to act in a particular way?
In advising political candidates on what issues to campaign on,
renowned strategist Lynton Crosby landed on four political criteria:
Is
the issue salient?
Is
it personally relevant?
Does
it differentiate you from the other team?
Will
voters consider this issue at the ballot box? (the classic 'ballot box question',
for our political insiders)
I would contend that the most successful groups at influencing
policy from the outside are those that coalesce around issues that naturally
tick off most of Crosby's criteria. I think, for example, of low-tax movements,
small business advocates, or the environmental movement. Outsiders who can
build compelling cases that their issues fall into these categories are likely
to find success when attempting to persuade government – provided they can
communicate effectively.
Where this becomes infinitely more difficult is when issues do not tick off these boxes. Take, for example, support for individuals with developmental disabilities. While those with developmental disabilities invoke a great deal of empathy, the issue as a public policy challenge often lacks the aforementioned political criteria. For those removed from it, it lacks personal relevance and it is not particularly salient. Political opponents largely agree that support is needed, leaving little room for political 'wedging'. And rarely would you see an election fought over this issue in the same way topics like taxation, healthcare, or ethics often dominate electoral discourse.
Because of this, those with developmental disabilities and their
families often struggle to achieve public policy changes. This is certainly the
case in Canada and, I suspect, around the world. It remains true despite the
plethora of wonderful and engaging work being done by those outside government
in the developmental services sector.
It is here where someone on the 'inside' can make all the
difference. With the
ability to pursue personal priorities, a politician can, for example, put an issue on the policy
agenda.
Canada's former Minister of Finance, the late Jim Flaherty, is
remembered for deftly navigating the country through the Great Recession,
helping us emerge competitively stronger than most of our G7 counterparts and
with a balanced budget to boot.
It is an impressive legacy which misses the relatively unknown
fact that Jim is probably the politician who did the most for people with
developmental disabilities in Canadian history. He introduced a powerful
savings tool for children with developmental disabilities called the Registered
Disabilities Savings Plan. He financed Canada's first purpose-built and fully-accessible
community centre. And he invested heavily in employment initiatives for those
with developmental disabilities.
While many of those projects were pushed by outside groups, none
would have been as successful had Jim not taken personal interest in seeing
them get through. Jim had a son with special needs. Despite some of these
issues not falling neatly into Crosby's political boxes, they were personal
priorities that Jim was able to put on the political agenda.
Countless other examples exist of politicians getting the ball
over the proverbial line on public policy issues of personal relevance. The
late Minister Flaherty was my boss and a mentor. Much of my own decision to run
for office was motivated by his example. As the older brother of a sibling on
the autism spectrum, I too have had a personal issue that I have sought to
influence from the inside.
I first started in politics from the 'outside'. When I was 14
years old I joined an autism advocacy group in protesting outside the office of
the then Ontario Premier – the head of Canada's most populous sub-national
government.
Autism spectrum disorder is the fastest-growing neurological
disorder in the world. It affects individuals' communication, social and
sensory processing skills. 1 in 59 children are born with an autism diagnosis,
with the number spiking to 1 in 37 for boys. My brother is among them.
Around the world, governments have struggled with sorting out how to properly support families with children with developmental disabilities, including autism. The challenges are both complex and legion: timely diagnosis, effective treatment, integration into schools, housing, employment, caregiver support…the list goes on.
It is safe to say that no government has achieved a perfect
system. Despite the autism advocacy community's success at turning autism
support into a political issue that ticks off multiple boxes, the need for an 'inside'
push has been apparent. It was this need that served as a key motivator for me
to put my name on the ballot in last year's Ontario provincial election.
As a newly elected Member of Provincial Parliament since June 2018,
I have been in a position to make that difference from the inside. Alongside
Amy Fee, a fellow elected member who has two children on the spectrum, we have
been working to move the issue forward amid a flurry of competing policy
priorities (many of which are much more salient, personally relevant,
differentiable and election-oriented).
We are not across the finish line yet. The complexity of the issue
demands that appropriate time be taken to achieve a positive outcome. But by using
the levers at our disposal as elected officials on the 'inside', I am confident
that the results will be a welcome change.
In reality, the decision over whether to influence policy from the
inside or outside is false dichotomy. When tackled successfully, public policy
challenges are addressed with help from both sides. However, for those seeking
to make a difference on an issue that fails to tick off many political boxes,
they should consider addressing it from the inside. If you can learn how to
navigate the political world effectively, you can expend capital to put items
of both deep and personal relevance on the public policy agenda.
In a world where the level of political discourse seems to be
spiralling downward with every tweet, it can be easy to overlook the
tremendously powerful and meaningful work being done by politicians on the
inside all around the globe. Influencing from the 'outside' is arguably viewed
as the more principled route to change. Maybe if we took the time to highlight
some of our positive political examples we would be reminded that fighting for
policy change on the inside is indeed a noble and necessary calling.
Jeremy Roberts is the Member of Provincial Parliament for Ottawa West – Nepean. He also serves as Parliamentary Assistant to the Minister of Children, Community & Social Services and he is an alumnus of the Master of Public Policy at the Blavatnik School (MPP 2015).