Fadi Chehadé, Joseph Nye, Ngaire Woods
Governance in the Digital Century
Estimated reading time: 3 Minutes
Image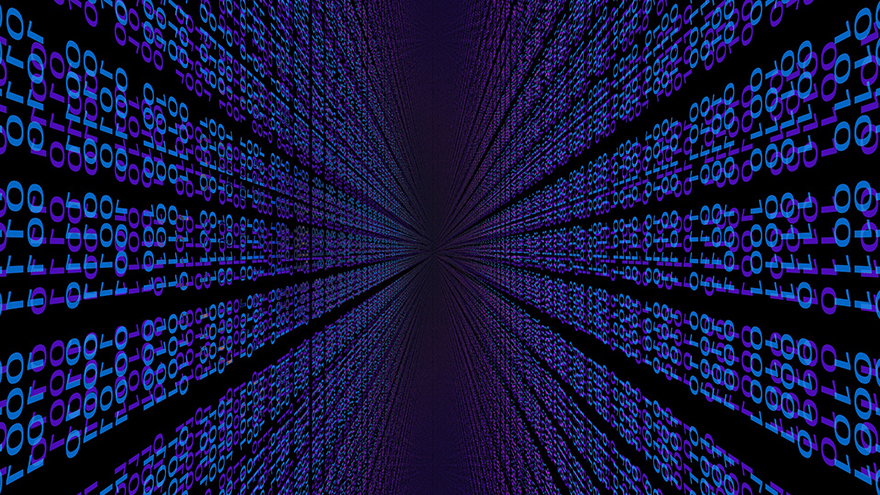 On 30 September, at the stroke of midnight, the U.S. government took a revolutionary step towards a new regime of global digital governance: the U.S. concluded that a global coalition of private businesses, governments, and civic groups
is ready to oversee a core function of the Internet
. Until now the internet's core protocols and identifiers – essentially the address book that enables one un-fragmented internet for the world - have been governed under direct U.S. oversight by a private organization called the Internet Corporation for Assigned Names and Numbers (ICANN). For years, ICANN has quietly and effectively fulfilled its technical role, without a single technical glitch, and is now ready to operate independently.
[caption id="attachment_8424" align="alignnone" width="880"]
Image: Pixabay[/caption]
While ICANN was born American, the internet address book and protocols over which it reigns have become critical global resources and much more the concern of businesses, governments, and billions of users around the world who now depend on it for their economic prosperity and social cohesion. If the U.S. had not transferred control to a global coalition of stakeholders from all sectors, the consequences could be serious. Other governments would have begun to insist on equal oversight.
A "splinternet" would erode interconnectedness, security and growth. As billions of people continue to come online, the contribution from the digital economy surpasses $4.2 trillion this year. It is vital to keep the underpinnings of this sector well-governed. The estimated cost of cybercrime
reached $445 billion in 2016
. And as trillions more devices - ranging from automobiles to pacemakers - are connected to the "Internet of Things," malicious hackers can turn these advances into "the weaponization of everything." Poor governance could facilitate massive privacy violations by companies and governments and the development of cyber warfare with attacks on civilian infrastructure such as power grids (
as recently happened in Ukraine
) could create insecurity that undercuts the potential of our digital century.
A fierce contest for control has pitted three camps against each other. Strong state control has been advocated by authoritarian countries who want international treaties guaranteeing no interference with states' strong sovereign control over their portion of the digital space. Independent control by an inter-governmental agency has been pressed by advocates of a technocratic approach. The collaborative approach builds on the experience of directly involving stakeholders in developing the Internet and subsequently governing it.
ICANN's new approach emerges from the third camp. Oversight and accountability will now rest with the global Internet community comprising civic, private, and government stakeholders. They will need to produce consensus policies and to ensure the policies are implemented fairly in the eyes of all parties. ICANN, with a Government Advisory Committee of 162 members and 35 observers, is not a typical inter-governmental organization: the governments do not control the organization.
Carefully designed checks and balances will need to assure the neutrality of the process and avoid direct or indirect control by any one party. ICANN's fiscal independence - guaranteed by the small fee levied when anyone registers a new domain, should strengthen its capacity to take a neutral stance. The hope is that the new ICANN will rapidly build trust, principally by involving thousands of representatives from businesses, governments, academia, civil society, and technology and ensuring they work in ways which are transparent and accountable.
There are challenges ahead. To date the ICANN governance approach has been developed under the shepherding eye of the U.S. government. Starting today, ICANN's members will need to keep the newly independent institution in check and at the service of all stakeholders. Governments will need to adapt to their 'equal' role as an advisor not a ruler. Digital businesses will need to embrace the need for consensus norms to safeguard the integrity and security of the digital space. Nothing short of a new governance model is required, and this is what the new ICANN structure promises.
Beyond ICANN, the success of this new and innovative approach could pave the way towards a 21st century distributed and democratic governance model delivering global rules that benefit all – individuals, governments, and the business sector. To enable this, we will need new collaboration platforms, where stakeholders from all sectors can voluntarily coalesce into 'expert networks' to build consensus-based solutions, addressing transnational issues beyond ICANN's remit, ranging from the safety of the internet of things, the ethics of artificial intelligence analytics, to fighting organized crime across borders, and greasing the wheels of global digital trade for all to prosper.
Fadi Chehadé, the previous President & CEO of ICANN, is now CEO of Chehadé & Company, senior advisor to the Chairman of the World Economic Forum, and fellow at Harvard and Oxford universities.
Joseph S. Nye, Jr., a former US assistant secretary of defense and chairman of the US National Intelligence Council, is University Professor at Harvard University and visiting Professor at the Blavatnik School.
Ngaire Woods is the inaugural Dean of the Blavatnik School of Government and Professor of Global Economic Governance.