With a fourth wave looming, many US states are dropping pandemic policy measures
A closer look at COVID-19 responses in the US
Estimated reading time: 7 Minutes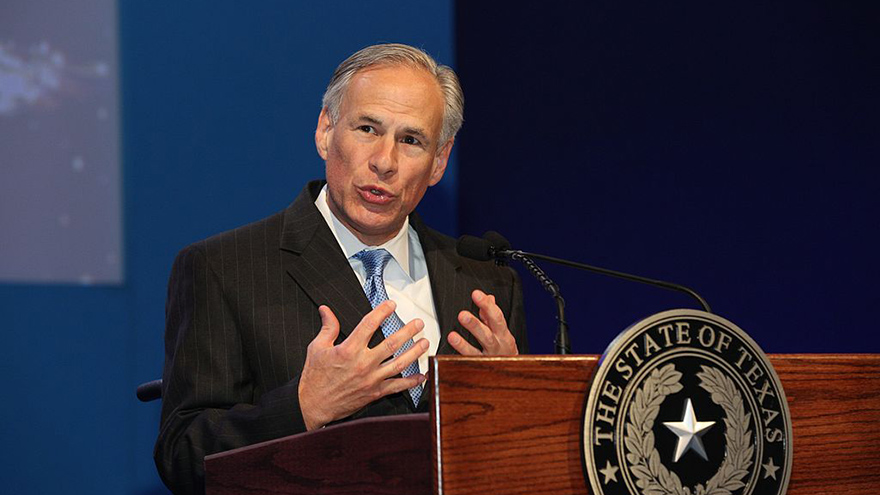 March was a big month for COVID-19 policies in the US. The one-year anniversary of the pandemic was marked by vaccination rollouts, the settling in of new federal leadership, and—in some states—the dramatic loosening of COVID-19 restrictions. More than ten states announced the lifting of various existing restrictions in the first weeks of March, with Texas' governor going so far as to declare "it is now time to open Texas 100 percent."
But as the past year has shown, lifting such measures doesn't come without risks. Past analysis of data from the Blavatnik School's COVID-19 Government Response Tracker (OxCGRT) has shown that states with lower policy stringency (that is, with fewer restrictions) tend to experience higher COVID-19 case counts, and there are signs that COVID-19 cases are once again increasing even as vaccinations continue. CDC Director Dr. Rochelle Walensky has referred to a "recurring feeling I have of impending doom" as new cases rise.
As a fourth wave looms, the OxCGRT US state data help us assess where reopenings were most common, and what policy patterns are starting to emerge during this latest phase of the US pandemic.
Regional variation, local fragmentation
OxCGRT documents the recent decreases in overall policy stringency across the US, but these drops in stringency are not evenly distributed. Over the last three months, it was Southern and Midwestern states that recorded some of the most substantial loosening of restrictions and had the lowest policy stringency on average — the same states that lifted policy measures in the summer, and then saw subsequent spikes in cases. While there has been much change in national-level COVID-19 leadership and relatively high coordination of vaccination rollout, the data shows that control of the core public health and social measures remains with states, which results in wide variation between different parts of the country.
Fragmentation occurs on the local level as well. While some statewide policies persisted, many states delegated decision-making power to cities and counties. As a result, state stringency levels are more and more commonly being driven by 'targeted' policies of individual cities and counties, where a few areas of the state maintain a relatively high level of stringency where others fall to the minimum the state allows. The relative absence of state-wide measures ensures wide variation within the state, as well as between states and regions.
Mask mandates - the political fight continues
Mask mandates have sparked months of political contestation in the US that sometimes pitted cities and counties against state governments. March was no exception, and policies were sometimes lifted in dramatic ways. Several states exhibited changes in masking requirements, with Texas and Mississippi lifting statewide mandates and Wyoming allowing its order to expire. In doing so, they join Montana and North Dakota as the small group of states without statewide mask mandates, with more states such as Alabama, Utah, and Louisiana planning to do so or seriously considering lifting similar measures. While most of these states still have cities and counties upholding their own mask mandates, implementation has been contentious as local governments and businesses face pushback for enforcing mask-wearing.
Growing gatherings and events
Restrictions on gatherings and large events have been one of the most common policies throughout the pandemic, but February and March saw states begin to heterogeneously roll back these policies, leading to a highly variable range of restrictions. Texas was again one of the states with the biggest changes, with the state lifting operational limits for event venues. Others such as Mississippi and Wyoming lifted private gathering restrictions. More commonly, states have incrementally increased upper limits of gatherings, such as Nevada's movement from a 100 to 250-person limit. March saw a much wider spread of numerical gathering limits as states maintained or lifted measures, with statewide policies with 11-100-person limits being only slightly more common than 10-person limits or no numerical limits. Events restrictions, in contrast, are much more homogenous, with most states allowing events so long as certain distancing guidelines are followed.
Back to work...
As pandemic fatigue grows and economic pressures build, business operations continued to be a contentious issue into March. While the most common policies throughout the US remain that of workplace capacity limits and recommended closures, Mississippi and Texas made the most expansive reopening moves in March, with both allowing essentially all businesses to open. Other states, such as North and South Carolina, saw reopening of additional industries and removal of other measures such as business closing 'curfews'. While certainly charging ahead in reopening plans, states in general have steadily reduced stringency in business closure policies since the new year, leaving patchworks of city, county, and tribal policies of varying stringency within a broadly open state.
...and back to school
States have taken a largely hands-off approach with schools throughout the pandemic, with most states remaining at a level of partial closures, in only targeted areas, for most of the year. While this policy remained most common in March, the reopening of major school districts such as Chicago and Anchorage to in-person teaching have driven decreases in school policy stringency throughout the month, and states such as Florida and South Dakota have long offered in-person teaching. Interestingly, March saw California and North Carolina join a previously short list of states that have a mandate actually requiring public school districts provide certain levels of in-person teaching, with Kansas seriously considering similar action.
A new stage of America's pandemic?
If March policy patterns were any indication, much of the US is well on its way to being 'open'. The anniversary of the pandemic was largely marked in the US by across-the-board movement towards reopening and consequential decreasing policy stringency across several key indicators. But as Americans' daily life begins to look oh-so-2019, it remains an open question whether these lockdown releases will be buoyed by vaccination rollouts, or spark a new and concerning surge of cases.
Laura Hallas is a research assistant for the Oxford COVID-19 Government Response Tracker, where she leads data collection efforts for US subnational jurisdictions and supports related project planning and analysis.
Andrew Wood is a research assistant on the Oxford COVID-19 Government Response Tracker and a DPhil in the Department of Zoology.