Design thinking in government
Estimated reading time: 5 Minutes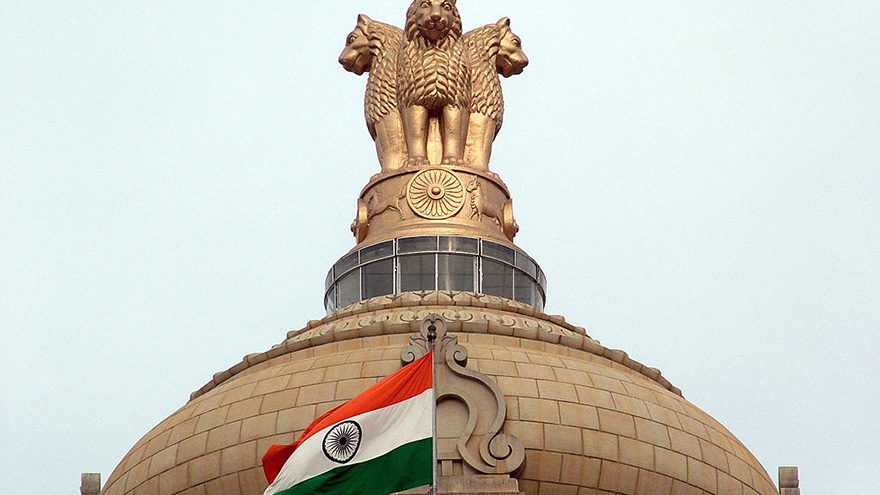 When I first suggested the topic of this
blog to a friend, he said it was an oxymoron. Design and government? Thinking
and government? If design thinking is all about putting people first, many do not believe that policies really put people
first.
The design thinking process involves many steps like understanding the stakeholders, defining the problem, ideating, prototyping and testing; all of these have great relevance in policy making. In fact many policy makers follow these on a daily basis. It is another matter that they are not often aware that they employ design thinking in their daily functioning.
Creative solutions that come from thinking outside the box can broadly come under design thinking. Most of the e-governance measures that the government of India has implemented in recent years have at their heart the citizen's ease of doing business with the government, whether it is paying utility bills online or electronically filing tax returns. In both cases, the trouble of waiting in long queues outside offices have been obviated along with achieving other goals like paperless offices and quicker services, as well as efficiency and transparency in the system.
India's experiment with e-filing of income tax returns through a Central Processing Centre (CPC) at Bengaluru has been phenomenally successful. It won the gold medal for e-governance innovations and the Prime Minister awarded it the gold medal award for outstanding public service in 2015. When I asked many of its architects (colleagues in the Indian Revenue Service) whether they utilised design thinking tools, they chuckled. In a freewheeling conversation, one of them said that the thought behind CPC was simple: people. During every step of designing the web page, CPC wanted to make it intelligible to the common man/woman and ensure that a salaried middle-class citizen could fill the online form without availing the services of a tax practitioner/chartered accountant. They were looking to cut the layers and simplify the system through IT tools, thus improving public service delivery. Today CPC is a successful brand of the government of India, through which people receive their tax refunds as early as three months after filing claim forms online.
What was sought then (and achieved too) was experience design. Interacting with government is inevitable in the lifespan of a citizen, be it healthcare, public transport or education. Government regulatory services control a citizen's telephone/internet service provider, pricing of commodities, and even which side of the road they walk on. This leads me to believe that there is great scope for design thinking tools in the government to enhance the user experience of the citizen. Governments should ask questions like:
How do citizens get a healthcare
card starting from information, application process, nature of questions asked,
ease of filling the forms, submission and the wait?
How should the lobby space of a
police station look like?
How easy is it for a citizen to
get an appointment with the national health service? What is the user
experience at the reception counter?
Can the design of a metro map
be enhanced?
How many languages should the
local bus board feature?
The landscape artist in our Institute who wanted to create a pathway in the lawn told me that the best way was to watch and wait. Allow the users to walk on it for two weeks and observe their route, he said. There would evolve a path, thanks to human brain programming that can be trusted to be the easiest, shortest and hence best. This path is where stone should be laid.
When setting up a bird feeder, what is required is careful observation of where the birds convene every morning and evening, rather than hanging it in a random spot and expect the birds to find it by themselves. Many of our policies are in a similar situation. It probably explains why people do not use certain bus stops and parks or avail themselves of certain subsidies – the end user has not been factored and their needs have not been catered for.
Much of government runs on paper forms. Take the case of a form called 'Saral' in the Income Tax department. In an A4 size sheet, with a font size of 8, there are 35 lines for a citizen to fill, which include the basic details, entire computation of income for the year, and final verification. One of the most common mistakes that people did was writing on the wrong line or using more lines than allowed, jeopardising the final figures and generating numerous issues. With the advent of CPC, and half the columns pre-populated from a database, tax forms have come a long way.
In every small department of the government,
there is immense scope for improving outreach to people by employing design
thinking methods, and in particular empathy. Empathy comes from understanding
and observing the process and the people. User experience and user interface
(UX/UI) are not only relevant for big corporations, but for the government too.
The corollary then becomes the scope for
training policy makers, practitioners, and civil servants in design thinking.
Our public policy curriculum and administrative/management training programmes cry
for inclusion of design thinking that will put people first in policy.
Susan Thomas is an alumna of the Blavatnik School of Government (MPP class of 2015). She has been with the Government of India since 2001 as part of the Indian Revenue Service (IRS) and works presently as the Director for the National Institute of Fashion Technology under the Ministry of Textiles. She has worked earlier in areas of corporate taxation, tax tribunal advocacy and other areas of Income Tax. Views expressed are purely personal.