Believing in yourself: impressions of my first month at Oxford University
Estimated reading time: 2 Minutes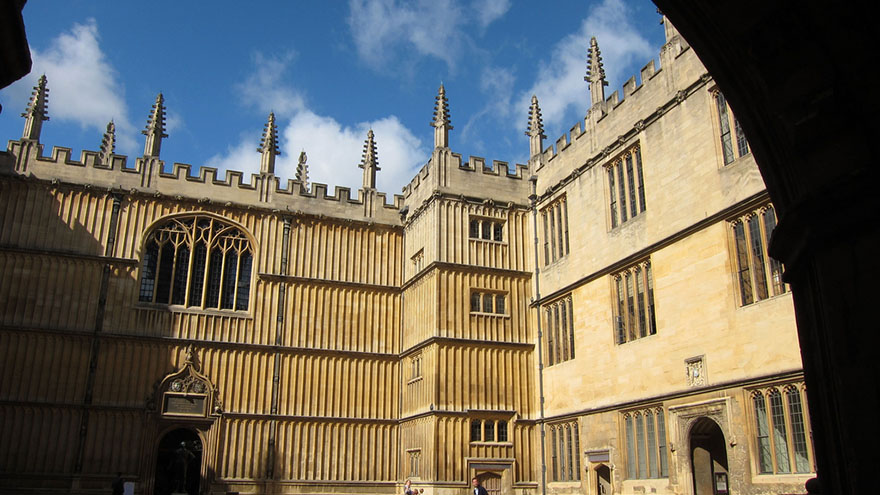 Standing inside the Blavatnik School of Government and gazing at the words 'Oxford University', which are written on the backdrop of the stage, took me back to depth of my childhood memories.
[caption id="attachment_9042" align="alignnone" width="880"]
Bodleian Library, University of Oxford. Source:
Flickr
[/caption]
Getting my early education from a small place in District Chakwal of Pakistan, I heard about the stories of Oxford University. The quality and reputation of Oxford University meant that I started to dream of studying there one day. It was a dream that seemed impossible to achieve at that moment. Oxford University educated many of my country's leaders, like Benazir Bhutto, the youngest and first Muslim female Prime Minister of any country. Current Prime Minister of Pakistan Imran Khan is also an Oxonian. The youngest Nobel Peace Prize Laureate Malala Yousafzai who also belongs to Pakistan, chose this institution for her education.
Today, standing in front of the
Blavatnik School of Government
at the University of Oxford is a great feeling which I can't express with words. I consider my admission to Oxford University and receiving a
Chevening scholarship
among the top three successes of my life. Being admitted to the
Master of Public Policy
took hard work and dedication and I am particularly grateful to my parents, who have always believed in women's education and progression.
I left my country with some apprehension, as it was my first long experience abroad, but I have already started loving this place. The cultural diversity of the Blavatnik School of Government (this year, there are 120 MPP students from 49 countries) represents an opportunity to broaden my views, helping me shape my ideas and analytical thinking.
While the diverse class of MPP hails from all around the world, British tradition can be found on the streets of Oxford and historical architecture of colleges like Christ Church or the
Bodleian Library
.
[caption id="attachment_9043" align="alignleft" width="284"]
Punting in Oxford[/caption]
And after exercising the mind, there are opportunities to exercise the body too. Punting is the most unique, healthy and distinctive leisure activity of this city. The beautiful, breathtaking path along the river Thames is refreshing after spending the whole day studying. The cycling culture is also environmentally friendly, cheap and healthy for students and residents alike. It's possible to find restaurants covering almost every type of world cuisine in the city, which means that most students won't miss their home country food specialities.
I hope that being the only civil servant in my family, and the first one to study at the world's best university, thanks to the Chevening Scholarship, will inspire other young girls from my own family and from my area to believe in their dreams.
What I say to them is: "Even though sometimes, in some part of your life, your dream might look to you the most difficult thing to achieve, burning desire, hard work and strong confidence in yourself are essential to achieve your dreams. So start believing in your dreams."
Zile Huma is a Master of Public Policy (Class of 2018) and a Chevening Scholar.