Developing diplomatic and inter-institutional relations, European Commission's Taskforce on Article 50 negotiations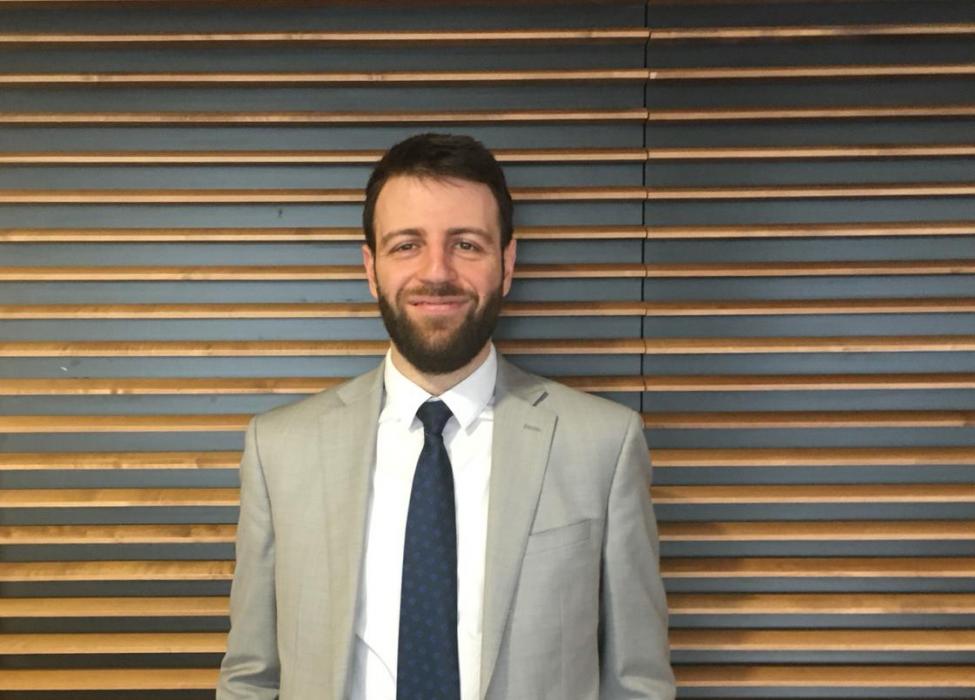 In 2013, Ivaylo Iaydjiev was a policy analyst in the Office of the President of Bulgaria and was considering options to further his studies. He had just recently completed an MSc in Global Governance and Diplomacy at the University Oxford and during that time, he saw the Blavatnik School admit its first MPP students.
"I was immediately attracted to the Blavatnik School's approach of asking policy questions and answering them with academic rigour, so when admissions to the DPhil in Public Policy opened for the first time, I did not hesitate to apply."
Three years later, Ivaylo sees his experience of the DPhil as a very positive one. He feels strongly that the Blavatnik School is the right setting for those aiming to obtain a rigorous analytical training, without at the same time being confined to a classic academic environment, where disciplines are often kept separate and people mostly interact with those who are working on very similar topics.
"What I really liked about the Blavatnik School is that it offers a truly international perspective – everybody is from all over the world and everybody brings a slightly different perspective, so you actually end up learning a lot from others."
Supervisors were crucial for guiding Ivaylo throughout the DPhil and helping him develop his own research. One of the main draws for him was that he had the opportunity to be supervised by Professor Ngaire Woods from the beginning. He also worked with Professor Pepper Culpepper, and found the combination of supervisors very stimulating, both personally and intellectually.
As the end of his DPhil approached, Ivaylo kept an open mind about what to do next. Ultimately, it was the encouragement he received from his supervisors and other members of the School's community to engage with ongoing policy issues that led him to his current position.
Two years into his DPhil, the United Kingdom voted to leave the European Union. As a European who has lived for years in the country, he felt he had to engage with the debate. He wrote a number of comment pieces (for outlets like the New Statesman or Euractiv), he was involved with the MPP's Policy Challenge based on the Brexit negotiations, and authored several reports on Brexit's impact on his home country of Bulgaria. This led to an offer to become an adviser to the Minister of Foreign Affairs of Bulgaria, a position he took up shortly before putting the final touches on his DPhil thesis.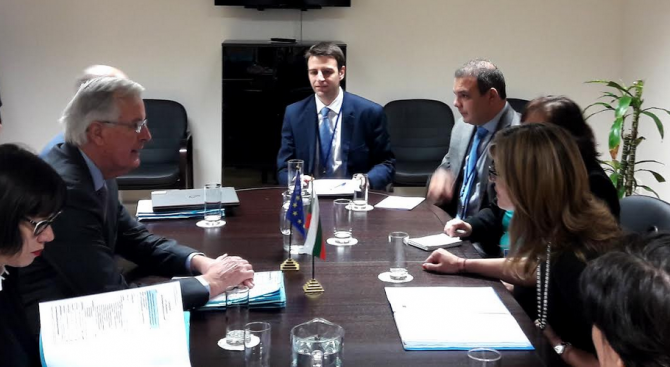 In the first half of 2018 Bulgaria held the rotating presidency of the Council of the European Union and Ivaylo was posted to Brussels to represent the country in the Article 50 negotiating team. At the end of the six-month presidency, he was offered the chance to join the European Commission and see out the negotiations with the United Kingdom, working directly with Chief Negotiator Michel Barnier.
In the meantime, he managed to complete his DPhil with a thesis on the impact of proliferation of alternative regional financing arrangements on the financial assistance programs of the International Monetary Fund in the EU in 2008-2012. He hopes his analysis and findings will help improve the design of financial rescue packages where multiple international financial institutions are involved.
Ivaylo particularly appreciates the fact that the DPhil in Public Policy equips students with the tools to pursue either an academic or a policy career – or both.
"I was encouraged by my supervisor to nurture my interest in Brexit and engage with policy issues. From the very beginning, what I expected from the DPhil was a balance of academic thinking and applied policy, and the School delivered on that."
Now a member of the European Commission's 50-strong negotiating team, Ivaylo deals in particular with relations with member states and with the European Parliament. "Our job is to ensure that we find solutions that work for everyone and that thus the EU 27 remains united."
In his current role he deals with 27 nationalities on a day-to-day basis, and although they all are from one continent, Ivaylo found that the global nature of his experience at the Blavatnik School helps him step into other people's shoes.
"Before coming to the School, events across the world were largely just news to me. But after meeting and spending time with people from so many different countries, I now empathise with their experiences and understand better the challenges they and their societies face."
He thinks that this exposure to a global and multidisciplinary environment equips DPhil graduates with the skill to quickly "tool up" on new issues, which makes them particularly effective problem solvers.
"To succeed in my current role, I have to get up to speed very quickly on issues that I previously knew next to nothing about, from agriculture to aviation and much more. The DPhil has taught me how to pick up knowledge quickly and how to think across disciplines, precisely because I had already been immersed in a multidisciplinary environment for years."
Ivaylo continues to maintain an open mind about where his future will take him, but carries with him the ethic of public service that for him defines the Blavatnik School. At some point in the near future, he would like to return again to his own country and contribute to addressing some of the many challenges Bulgaria continues to face.
"The Blavatnik School was just right for me, I am now exactly where I want to be: one foot into policy and problem-solving and one foot into analytical and academic thinking. And hopefully doing my bit for a world better led, better served, better governed!"
April 2019