The Aig-Imoukhuede Foundation entered a partnership with the Blavatnik School of Government in 2017 to inspire public sector leadership across Africa. Each year, the foundation funds scholarships for talented and committed individuals from Nigeria to study a Master of Public Policy (MPP) at the School. 
The partnership was announced following a public event at the Blavatnik School of Government which saw the former Secretary-General of the United Nations Kofi Annan speak on the theme of 'What should the UN be doing in the 21st Century?'.
Expressing support for initiatives that foster leadership and education, Kofi Annan said:
"Education is a human right with immense power to transform. On its foundation rest the cornerstones of freedom, democracy and sustainable human development. Scholarships open the gates to more young minds to contribute to this process."
To date, the Aig-Imoukhuede Foundation has awarded AIG scholarships to 29 exceptional individuals from Nigeria and Ghana. Following completion of the MPP, these AIG Scholars return to their home country taking back the knowledge and skills they have gained, preparing to contribute to a professional civil service and building a prosperous and resilient society. They feed back into their nation's public service institutions; using their expertise to tackle issues such as climate change, education, human rights, corruption and economic development. Since graduating, many of these change-makers have secured influential roles in West African public service, including the Special Assistant for Health, Kaduna State, Nigeria, the Senior Economics Officer, Ministry of Finance, Ghana, and the Special Assistant (Policy Advice) to the Vice-President of Nigeria.
"The AIG Scholarship made it possible for me to gain practical knowledge and skills from a world-leading institution, and allowed me to learn from my classmates' experiences to understand the different ways in which we can be of service to one another. The impact that studying on the MPP will have on me personally is the immediate confidence boost that I always get knowing I have gained an MPP family that will last my whole lifetime, and that I can always reach out to for ideas, advice, support and collaborations." - Murjanatu Mohammed Audu, AIG Scholar, MPP class of 2021.
There are three AIG Scholarships each year for students from Nigeria to join the MPP. The scholarships will be available to those who can demonstrate academic excellence, proven leadership and commitment to public service and who intend to return to the public sector in Africa after completing their studies. The foundation's pioneering initiative brings proven private sector innovation, leadership and funding in a private-public partnership to attract, inspire and support future leaders of the public sector. 
The Aig-Imoukhuede Foundation partnership with the Blavatnik School has extended to a fellowship programme. The AIG Fellowship is an opportunity for the most distinguished public servants from West Africa to take 6 months of study, reflection and engagement at the Blavatnik School. AIG Fellows have developed case studies in their area of expertise, sharing their invaluable knowledge and skills with scholars and students at the School. Previous AIG Visiting Fellows of Practice have included Professor Attahiru Jega, Chief Justice Georgina Wood, and Mrs Ifueko Omoigui Okauru. 
AIG Public Leaders Programme
Since 2021, as part of the partnership, the Blavatnik School has also run an AIG Public Leaders Programme in Nigeria, which offers high-potential men and women working in the Nigerian public service a unique opportunity to transform their leadership skills and improve public service in their country.
Paragraph title
About the Aig-Imoukhuede Foundation
The Aig-Imoukhuede Foundation works with governments, academic institutions and other partners to improve governance and transform public sector performance.
This pioneering initiative brings proven private sector innovation, leadership and funding in a private-public partnership to attract, inspire and support future leaders of the public sector. With their continuing support, these high-calibre individuals will drive best-practice standards of governance across Africa, ensuring sustainable economic growth and social justice.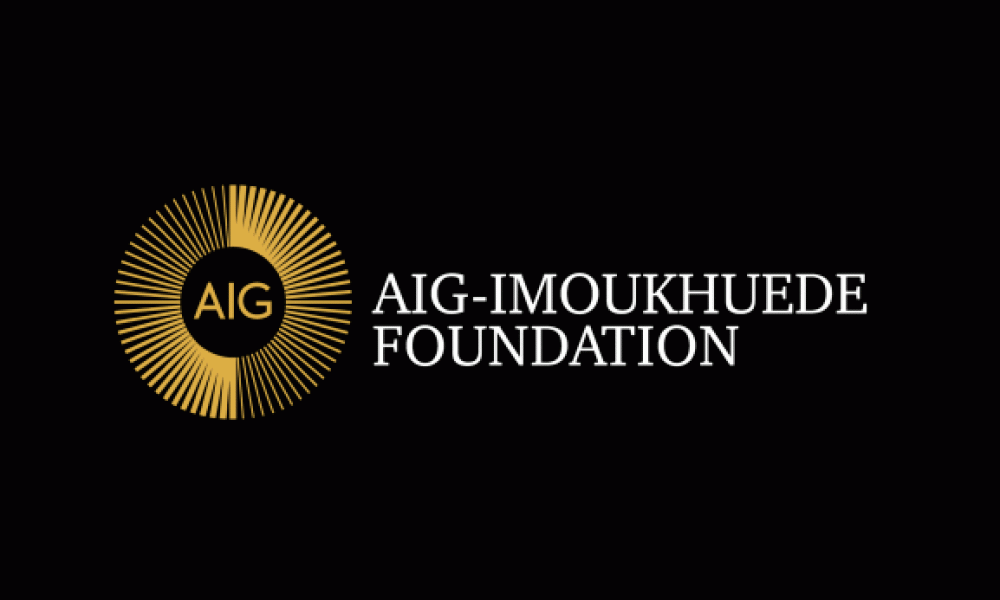 Inspiring public sector transformation in West Africa