A transition from finance to healthcare policy
Mehreen, who spent years working as a consultant in the finance industry, had always wanted to do a Master of Public Policy. "I'd worked on numerous projects which revolved around health, education, disaster management, food security, and gender equality, and was determined to pursue development work as a full-time career. I also wanted to undertake a course that had applied elements to reinforce the academic knowledge I'd gain."
"I was the first Pakistani woman to do an MPP at Oxford," said Mehreen. She refers to her time at the Blavatnik School as her 'building block year'. "I learnt a lot during my at the School, it really honed my focus, and most importantly, made me realise my passion for healthcare provision and delivery, especially within developing country contexts."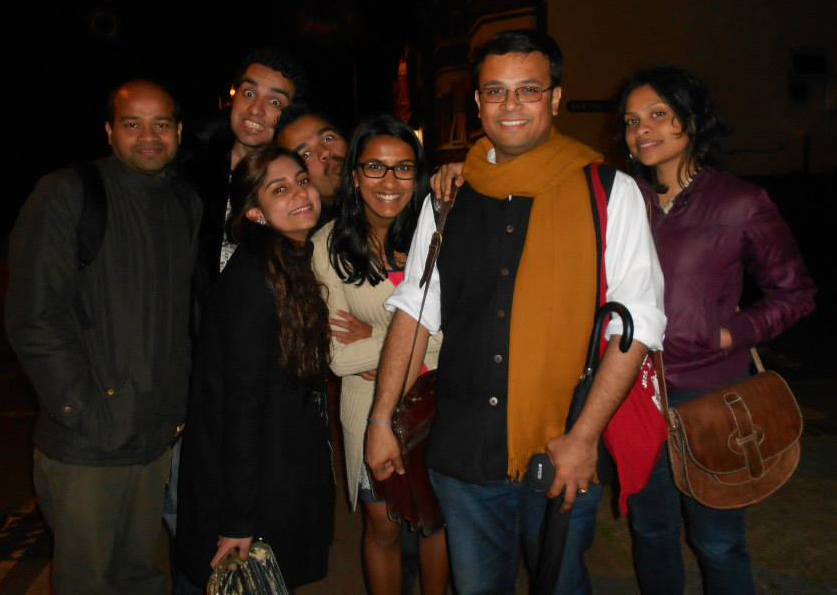 One of the highlights for Mehreen was the community aspect of the MPP: "I was always amazed and humbled by the diversity of our class; and the friendships I made are the thing I treasure the most. I am particularly grateful for the Indian friends I made on the course, through which I got a glimpse of our deep-rooted cultural similarities. It was such a special experience to be able to sit down over long dinner sessions and discuss the big political questions, as well as laughing over our desi jokes and enjoying our cross-border culture and art exchange."
Mehreen spent her summer project researching health-systems strengthening and policy, with a focus on scientific capacity building initiatives in Africa. While carrying out research in Uganda, she met some Global Health Corp Fellows and applied for the scheme.
She spent her year-long fellowship at the Clinton Foundation in New York specialising in social justice, domestic healthcare policy and programme design. "Two of the most exciting projects I was involved in aimed to develop comprehensive healthcare programmes for improving mental, physical and sexual health for college students, and to increase the access to sports among underprivileged youth in the US," Mehreen said.
"In developing these programmes, I really utilised a lot of the skills I honed while in Oxford; in particular, conducting comprehensive policy analysis, writing policy memos, outlining evidence-based research, and using effective presentation techniques. It was vital to produce accessible and informative reports quickly. I also gained better understanding of the public-private sector partnership, and their immense potential in the development sector."
"Other highlights were my visit to the Clinton Presidential Centre in Little Rock, Arkansas, and being afforded the chance to discuss Pakistani politics with Bill Clinton!"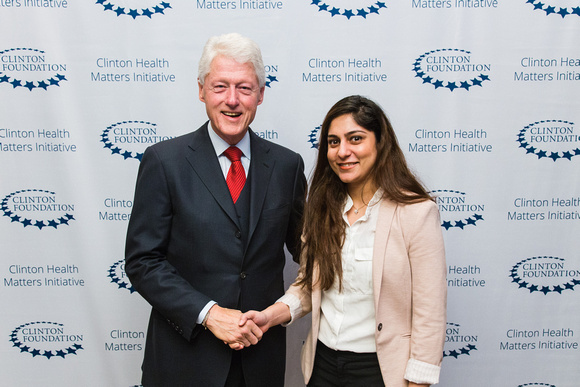 She has since returned to her native Pakistan, driven by a desire to give back to her country, where she now works as a consultant for a private healthcare organisation, looking at the strengthening and implementation of specific healthcare policies, and identifying gaps in healthcare systems that affect the underprivileged.
"This is an emerging field in Pakistan," Mehreen said, "so I am excited to be assisting in policy design and implementation across primary, secondary and tertiary healthcare systems at the provincial level. In addition to this, I run an NGO with my twin sister called the Hasil Foundation – which translates as 'you gained something' – that aims at fostering sustainable community building and empowerment for the rural and urban poor in the country. One of our largest food security initiatives, the 'Ramzan Project', has successfully provided food during the month of Ramadan since 2010, and has impacted over 10,000 lives to date. We're now scaling up, and opening a soup kitchen which will serve underprivileged populations throughout the year."
"The MPP really empowered me to feel capable of achieving all this, and gave me the knowledge and skills to balance numerous projects, as well as inspiring me to want to create the greatest impact I could. Being able to change a life is my biggest motivation, and I hope to continue on this path."
October 2016