Transforming China's social sector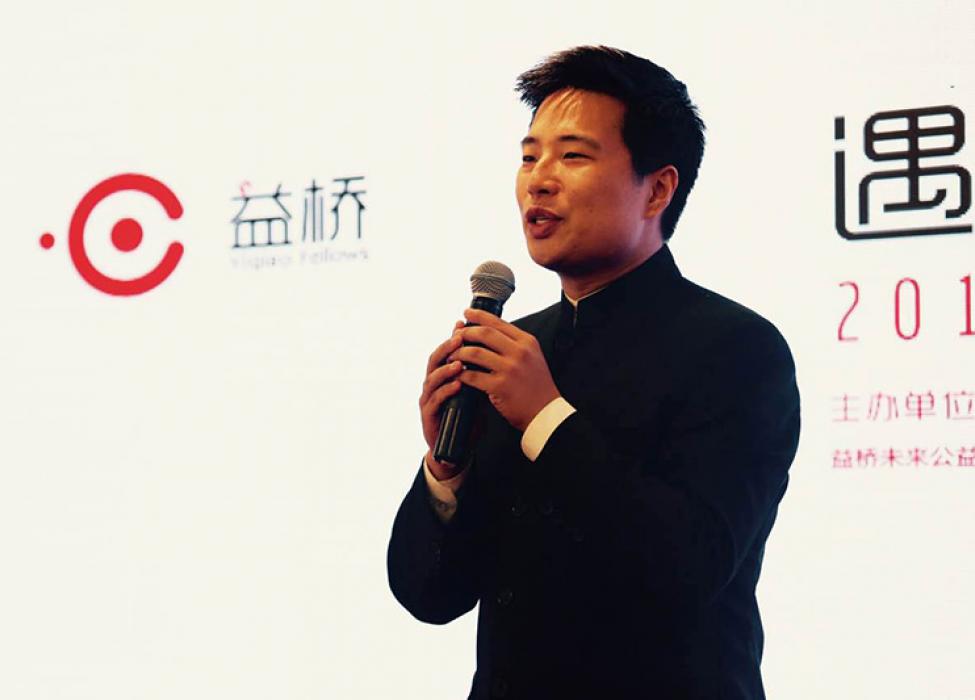 Steven Wang is Founder and Chairperson of Yiqiao China, a new initiative that places top Chinese graduates and young professionals in NGOs and social organisations across the country through a fellowship programme. Its work is supported by the Gates Foundation and has been recognised by Forbes 30 Under 30 in China.
Born in China, Steven moved to Canada aged nine, and completed his undergraduate degree in International Relations at the University of Toronto, doing exchanges at Sciences Po and Hebrew University of Jerusalem. During this time, he developed an aspiration to be a "global citizen". By joining the MPP in 2013 as a Rhodes Scholar, he was able to further extend his global outlook, and he cites the diverse nature of the MPP class as one of the most positive aspects of the course.
"We spent a lot of time discussing different complex issues, and often went on trips together, during which we'd talk about world issues and reflect on what we'd learnt. The course gives you a close global family and this continues after the MPP – you can meet up in different parts of the world, and you know that there are people who will support you wherever you are."
The close-hand exposure to world leaders and other experts offered by the MPP was another highlight for Steven, and he has taken the inspiration provided by high-level guests at the School with him into his career. Former shadow foreign secretary Douglas Alexander in particular has served as a positive example for Steven, who was impressed by his integrity in being true to personal values while pursuing a political career. From Hidehiko Yuzaki, Governor of Hiroshima Prefecture, Steven learnt about the importance of understanding non-verbal cues when negotiating, and in his career he has endeavoured to be sensitive to this kind of interaction in different cultural contexts.
This exposure to high-level practitioners and leaders also gave Steven a confidence that he has carried forward into his working life. "It's a kind of psychological shift, a confidence in what you do. Whether I'm interacting with people of power or serving as a mentor, I know I'm up there with the best of them."
In the four years since leaving the Blavatnik School, Steven has built a profile in China's social sector, which is an exciting and rapidly developing area. With support from the government, philanthropy and social innovation are gaining prominence, and Steven's initiative Yiqiao is a major player in this. The organisation works with the government to make progress on social issues such as the environment, education, health and many more, by bringing talented young people into the social sector. Yiqiao also aims to empower young Chinese people to become more socially responsible, and to change attitudes towards service in the public and social sector, redefining it as a meaningful life pursuit beyond traditional ideas about success.
In order to place top young professionals and graduates in different organisations across China, Steven works with universities and international alumni networks, and also with leading international firms such as McKinsey and Boston Consulting Group, thereby bringing business skills to the social sector. In the spirit of the Blavatnik School, he wants to contribute to better governance by giving the most talented people a deep understanding of the social sector, which they will take with them if they go on to work in government or business after their fellowship. "The importance of cross-sector collaboration is something else I took from the MPP – so many of my classmates had worked in different sectors, and we interacted with leaders from all fields."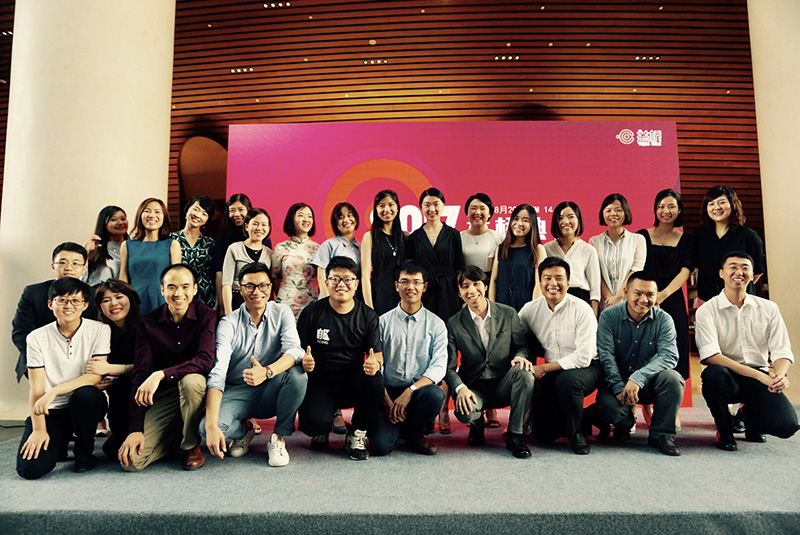 Image: The graduation of the first two cohorts of Yiqiao fellows in Beijing
Yiqiao also compiles data to inform government policy, and supports government agencies in making innovative ideas scalable across China. "We're part of mission to get a world better governed, working towards strong partnership between government and civil society. The two areas can complement each other and we hope to see Fellows going into government and capitalising on their real-life perspective to design better policies and laws. We want Yiqiao Fellows to develop practice-based knowledge, grounded in reality but with a broader vision."
Looking ahead, Steven will keep focusing on governance and strategy at Yiqiao, and also developing new international partnerships. "I will continue to build Yiqiao, but I'm still working out where I can have the most impact. This could mean serving in governmental and international organisations in the future, but at the moment the social sector has a significant impact and window of opportunity in China."
Steven's time on the MPP course has given him the skills and confidence to make a difference.
"I'm very grateful to have had the experience at the Blavatnik School. Now I'm much more confident about being a bridge across different sectors, between those who want to make a difference and organisations that make this happen, and between China and the world. This is also what the Blavatnik School is doing. There's much potential for the social sector in China and I encourage other School alumni to learn more, get involved and work on building this global platform together."
March 2018