Manjit Nath, University College-Blavatnik School Scholarship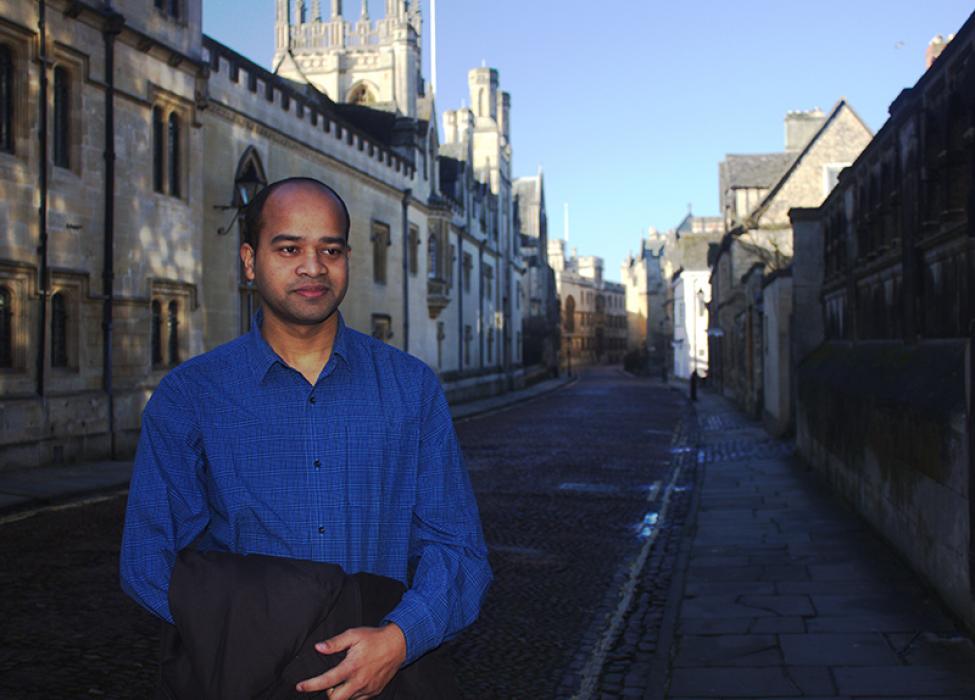 Cultural surprises and the childhood dream of Oxford.
Manjit Nath (MPP 2013) is the recipient of the joint University College-Blavatnik School of Government Scholarship. Prior to coming to the School, Manjit worked for four and a half years with Microsoft Corporation, and then two years with the Ministry of Communications and Information Technology of Government of India in the north-eastern state of Mizoram.
Receiving the scholarship has meant being able to fulfill a childhood dream for Manjit Nath. "In India, two of our Prime Ministers have been to Oxford; since primary school my parents inspired me for this ultimate destination of higher education" Manjit explains. "For many people like me, it is a dream to study here. I had offers from two other public policy schools of government, but Oxford had been my first priority. The scholarship from the Blavatnik School was another important reason for deciding Oxford. Funding, particularly for those from low and middle income countries, is a very big factor."
There have been a few unexpected cultural surprises for Manjit since coming to Oxford. "In India, we serve drinking water, we don't drink water from taps directly. After my arrival in Oxford, I was looking for signs everywhere in the college to tell me where I could find the drinking water. I was asking everybody, but nobody really understood what I was asking! It took me a few days to figure out I could, after all, just drink water straight from any tap."
But the positives have far outweighed those early surprises. One of the major positives of the course, Manjit finds, is the truly global nature of his class.
"I don't think any other cohort in Oxford has this much international representation."
Another positive is the breath of the course content, which Manjit particularly sought to broaden his skills from his engineering and technology background.
For Manjit, the MPP is a step towards aligning his career as per his childhood's idea of nation building. "I always advise young students who are confused with their career to work for some time after their undergrad. With a continuous study period of 16-17 years since childhood, we often fail to judge where our actual passion lies. For me this has worked really well and I have come to graduate study with a clear and focussed objective". After the MPP, Manjit plans to return to India and wants to work with the government. "My technology background will probably help me," he says. "But if you ask me what I really want to do, it is to move into a career in public life."
March 2014