Shaping policy in the Government of Pakistan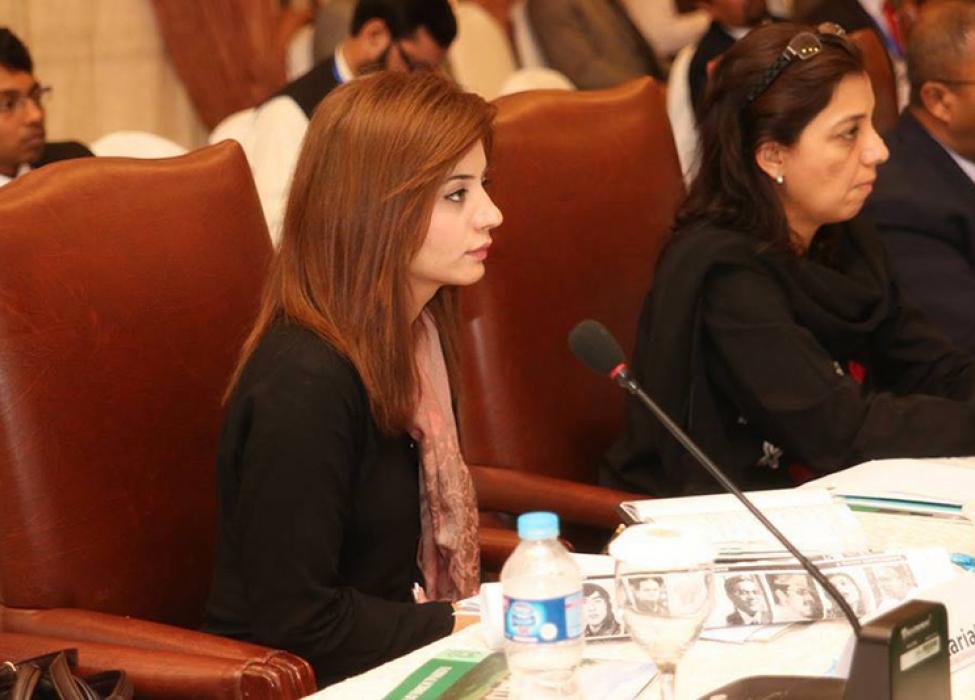 Itrat Zahara, MPP Class of 2016, serves in the Finance Division of the Government of Pakistan. In her current role, she assists the Secretary of Finance on policy matters relating to the Executive Committee of National Economic Council (ECNEC), the Economic Coordination Committee (ECC) and the Federal Cabinet. Itrat's role includes analysing foreign exchange allocation demands from the Defence Services and Allied Organisations, to establish whether or not they can be incorporated into the next budget. She also deals with the foreign exchange allocations to Pakistan Army contingents deployed abroad for United Nations peacekeeping missions. Before the course, she worked in the Government's Economic Affairs Division on the portfolios of international NGOs, and development assistance between Pakistan and United States through the State Department's International Narcotics and Law Enforcement Agency (INL).
Itrat believes that studying for an MPP at Oxford has added value to her professional life, and has played an important role in helping her get to her current position. Even in the short time since graduating, she has been able to apply the new perspectives gained on the course in her day-to-day work.
"The concepts I have learned are useful in all areas of my policy work. Before I did the course, I looked at a policy with a narrow focus. On the MPP, I learned to consider an issue from a legal, economic and even moral or ethical perspective. I also improved my evaluation skills, and I think much more about the impact that my policies are having."
For Itrat, the international student body and the diversity of experience made the MPP experience much more valuable. "You work and study alongside people from developing and developed countries, and you can discuss how different policies are applied in different places. That makes the course unique – you look at a problem and together you come up with many different solutions."
Since returning to Pakistan, many of her colleagues in public service have contacted her to find out more about the MPP.
"There are a lot of people in the government sector who are interested in the course. I tell them about my positive experience and how the MPP helped me focus on making a bigger impact through policy. Civil servants in Pakistan have great potential to make a difference, and the MPP could enhance their knowledge of policymaking best practices."
The course gave Itrat an overview of public policy, and she now hopes to gain a deeper understanding of some of the areas covered, including economics. She intends to go on to study for a degree in finance or accounting, and because of her positive experience on the MPP, she would like to do so in the UK.
March 2018