Improving social development in South Asia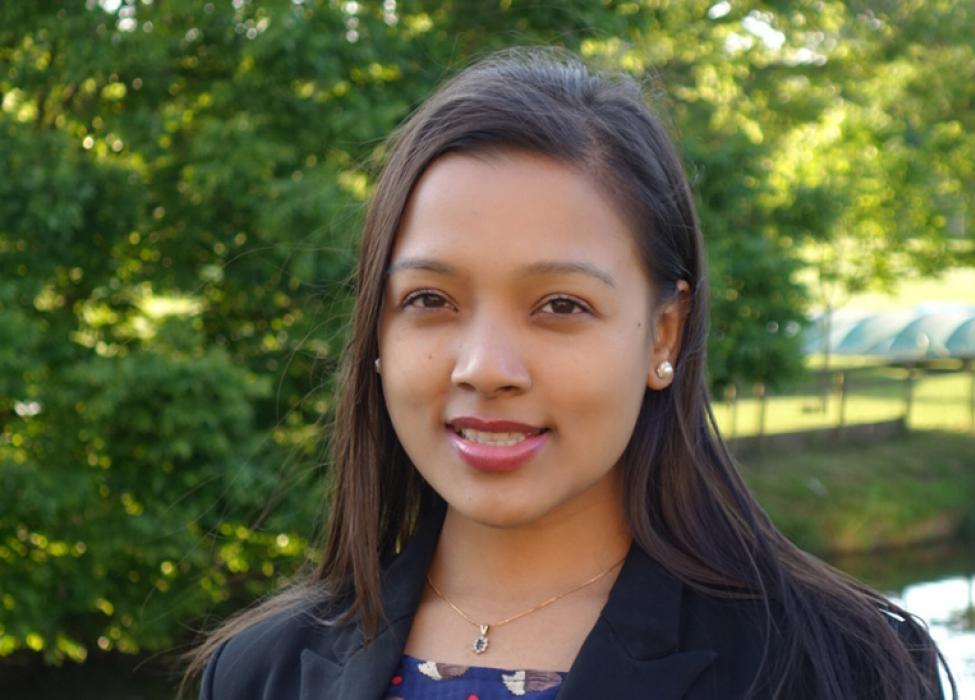 Growing up in Nepal, Rubeena Mahato was surrounded by the civil war which affected the country between 1996 and 2006. Her understanding of the impact it was having on her country, and the people around her, was acute. Following her undergraduate degree, she became a journalist for the Nepali Times, reporting on the shattered lives of families, the country's struggling economy, and the way in which violence had become normalised.
"I routinely found myself wondering how, as a country, we'd become trapped in poverty and violence when countries with comparable situation had been able to achieve political stability and economic development," she said. Having covered such a broad scope of the policy challenges facing Nepal whilst writing, she developed a deep interest in finding solutions to the problems of dysfunctional democracies.
"It became very apparent that I needed to undertake a Master of Public Policy; I wanted to be affecting change in my country, not just commenting on it."
After careful consideration, Rubeena settled on the Blavatnik School of Government. "I couldn't have picked a better school, and I have benefitted immensely from both the applied skills and theoretical concepts I learnt while at Oxford – I find myself using the tools I gained on a daily basis. In addition, we were exposed to such a variety of high-level speakers who shared their lessons and experiences with us, allowing us to learn how to manage difficult global issues. But perhaps even more important than that were the things I learnt from my cohort, some of whom were doing phenomenal work in their countries and were always open to sharing their ideas."
Rubeena also notes that the year was a transformative one for her personally as well as professionally, as her time at the School taught her to believe in her own potential: "From the staff to the faculty, everyone is deeply committed to helping you become your best and do good work – it is impossible not to imbibe some of those values."
On completing the MPP, she returned to Nepal to work with a leading social movement organisation, CSRC, which works to empower landless, land-poor and marginalised farmers. She worked heavily on policy advocacy in order to support the formulation of pro-poor and inclusive land-governance acts, laws and policies. "In a society where land ownership determines power, wealth and social status," she said. "Those without it are the most deprived and exploited. At CSRC, I had the opportunity to witness first hand the transformative power of grassroots mobilisation and non-violent activism."
Now a Social Policy Officer for the UNICEF Regional Office for South Asia, Rubeena is assisting with creating social policies and programmes which contribute to the progressive realisation of women's and children's rights in the region, where almost half the world's undernourished children can be found. She's working to find effective solutions for increased investment in health and education, and to improve the quality of social services. "The Blavatnik School also taught me the importance of making ethical choices even at the cost of efficiency, something that guides me in my current work with children, marginalised communities and other vulnerable groups," Rubeena said. In this role, she additionally writes on global politics, development, democracy and political economy issues.
"We live in an increasingly complex world where policymakers are confronted with challenges such as growing inequality, climate change, poverty, global terrorism and political violence on an unprecedented scale," said Rubeena. "Some of these problems are more complex and urgent than others, but all of them can only be tackled through collective will, cooperation and consensus. I attribute all of the impact my work has had to the people whom I have worked with. During my years as a journalist, I extensively covered community-led initiatives and it instilled in me the belief that people can go beyond self-interests to collaborate successfully, they can manage and share resources to ultimately improve their lives. Our role as policy workers is to facilitate such an environment and design programmes and interventions that provide the right sets of incentives for this to happen."
October 2016