Security and geopolitical competition in the digital domain
Today's rapidly evolving cyberspace and progress in the digital landscape has confronted policymakers with a wide range of complex challenges. As a result, policymakers, regardless of their areas of expertise, must develop a more comprehensive, deeper understanding of this landscape that wasn't required a generation ago. 
This interactive, three-day programme explores the impact of technology on public policy, emphasising the growing importance of cybersecurity in national strategies. Blending theory with practical exercises, this course looks at how cybersecurity, world politics, and the digital world connect, and how governments handle security issues in our fast-changing tech world. You will gain a comprehensive understanding of basic tech concepts, study different cyber threats, and understand how cyber operations affect peace and conflict.
Developed by Oxford's world class faculty, the course encourages public and private sector leaders from all over the world to exchange experiences and establish networks. You will gain valuable insights and specialist knowledge about the key challenges in cybersecurity policymaking. It will lead participants to think critically about the implications of various policy responses on the security of state and non-state actors.
Now accepting applications for 2024
Programme dates
1–3 May 2024
Paragraph title
Course Topics
Introduction to cybersecurity and technology evolution
Security concern and internet governance
Cyber power and the use of offensive capabilities by states
Public policy and cybersecurity
Cybersecurity in a global perspective
Emerging tech and geopolitics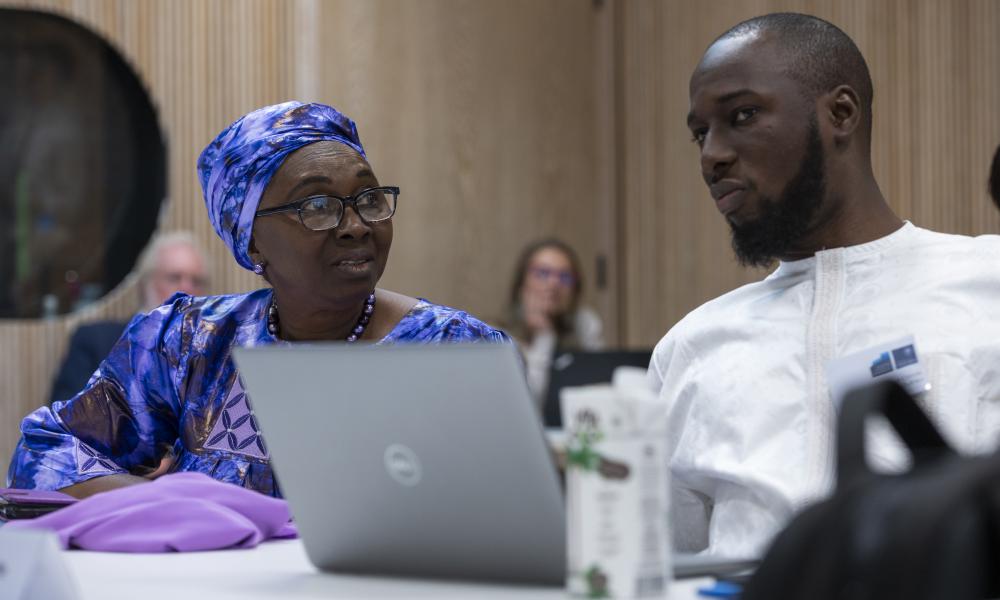 This course is open to mid-senior policymakers across all public sector areas in tech facing roles, or those who are about to start roles that require an understanding of the digital landscape. We also welcome those at the top of their department who wish to gain a more rounded understanding of cyberspace in public policy. Additionally, the course is open to those in the private sector dealing with tech policy in critical infrastructure sectors.  
Admission to this programme is selective and based on professional achievements, organisational responsibilities and personal motivations. To apply, complete the online application form and attach your CV and organisational chart. You will then have a phone interview with one of our Recruitment Managers to determine your eligibility. 
The course is a highly immersive and interactive programme and will take place at the Blavatnik School of Government in Oxford. Lectures, global case studies, simulations, and peer-to-peer discussions will offer an effective forum in which to discuss challenges and develop step-change approaches.
The Oxford experience will include dinners with fellow participants and faculty members at historic Oxford colleges.
The total cost of the course is £3,750. This includes tuition over three days from world-class experts and academics, accommodation, and meals. The course fees exclude overseas transport, visas or other incidentals.
Paragraph title
The Oxford Experience
Our programmes immerse you in the intellectual culture of Oxford, the oldest university in the English-speaking world. Its excellence and international profile rivals that of any university in the world, and the University has been educating global leaders for over 800 years.
Our residential programmes, as well as our fellowships, offer opportunities to explore the city and its famous colleges. Many include walking tours of the city's most important historical and politically relevant places, as well as formal dinners in centuries-old Oxford dining halls. And you will get the best of both the old and the new by being based from the ultramodern award-winning Blavatnik School building.
Whether in residence or online, you will be tapping into the extraordinary depth and breadth of research excellence found at Oxford University, as well as its power to convene people from all over the world. All our executive programmes are led by a member of the Blavatnik School faculty, who are leading Oxford professors and associate professors.