Championing young people and the environment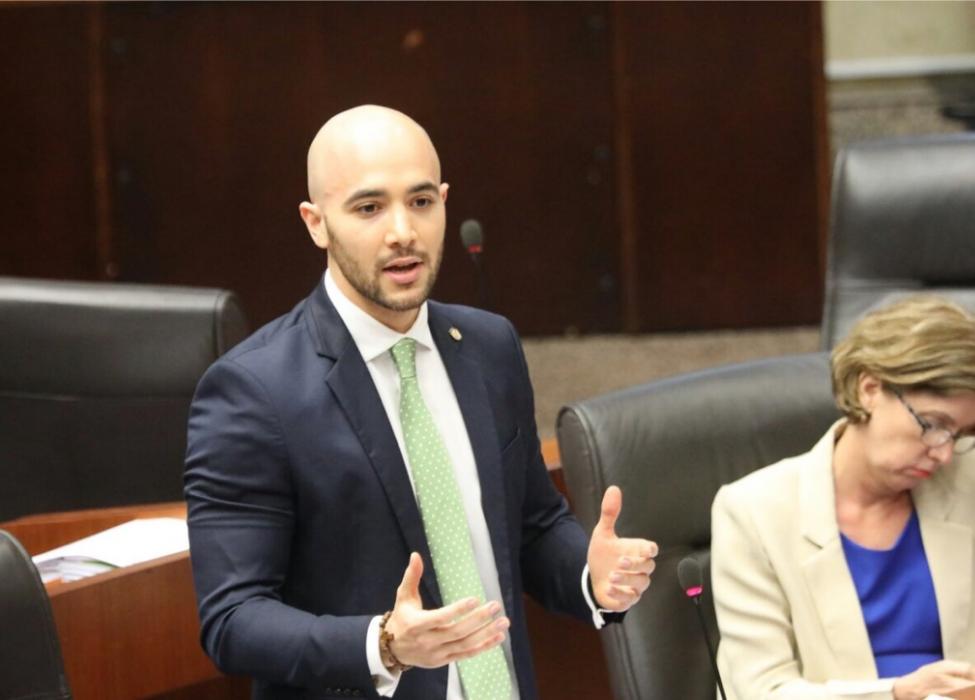 At 27, Edison Broce Urriola is currently the youngest Member of Parliament in the Panama National Assembly. He was elected as an independent in 2014 and joined the MPP course in 2015.
The year at the Blavatnik School helped Edison grow as a politician and a leader. "I learned so much on the MPP. I acquired knowledge, a network and skills that helped me become a better politician, not only in Panama but worldwide." In particular, he developed his ability to work with people from all around the world, and also sharpened his negotiating skills, which have subsequently helped him in his career. "You're more effective as a politician when you're used to dealing with all kinds of people from different places. The international nature of the course gave me an insight into so many countries."
The MPP also gave Edison an understanding of many topics that he hadn't been familiar with previously. "I feel much more confident to talk about subjects that I wasn't strong in before. For my option modules, I didn't choose subjects I was already good at. I focused on new things that helped me grow and balance, so that I could grow and gain confidence."
The summer project component, which Edison completed in Singapore, is another experience that has been an advantage in his parliamentary career since the course. "The summer project was a great learning experience that truly complemented the MPP. Government policy is highly effective across many areas in Singapore, so I took it as best practice and thought about how we could improve government in Panama."
After the MPP, Edison felt that his political work took on a new dimension. "I was an MP before the course, but I learned so much and I'm now dealing with political leaders worldwide, expanding my network and taking on a more important role in many conferences and different international organisations. I'm becoming a point of reference on many topics." One of the organisations that Edison is involved with is the International Panel of Parliamentarians for Freedom of Religion or Belief (IPPFORB), which promotes human rights worldwide. As part of the IPPFORB, he has liaised with world leaders and attended summits across the globe.
In terms of domestic policy in Panama, he is committed to three main causes: education, youth and the environment. He has already introduced several initiatives, including a bill proposing a later start time for university classes, currently 7am. This initiative was very well received by young people. Edison hopes to implement reforms in the education system to ensure that students are prepared for the global jobs market. Familiarity with technology and the English language are two areas where he would like to see progression. "The problem is that you don't see immediate results in education policy, so the area is often neglected by policymakers. It's a long-term project."
In terms of youth policy, Edison focuses on generational fairness. He is concerned about the lack of young people represented in parliament, and hopes to inspire the Panamanian youth to become more active in politics. His focus on the environment is popular among young people, and his initiatives are already getting lots of attention on social media. A bill he proposed on recycling in Panama's public sector recently became law.
In the 2019 Panamanian elections, Edison will run again as an independent candidate. He sees his separation from the establishment as a strength, believing that his constituents can relate to him as he shares their background, and isn't part of a political party.
In doing so, he will continue to build on his time at the Blavatnik School.
"Being at Oxford was a great achievement for me. I now have so much experience and knowledge. The course was important because my inspiration and references are from all around the world, and I can apply this to domestic politics. I'm so proud to be a part of the Blavatnik School's community and the School has a special place in my heart."
March 2018