Challenges of Government Conference 2011: The Innovation Imperative
Under intense pressure to deliver more with less, governments are pioneering new ways to serve their citizens in the 21st century.
Held on 6-7 December 2011
Across the globe, governments of every kind are confronting demands to produce economic growth and provide efficient public services – with limited resources. In the US and much of Europe, leaders are struggling to cope with significant debt and deleveraging. In high growth and emerging economies, governments are seeking to broaden opportunities and welfare of their citizens. Governments are also grappling with how new technologies can transform societies as well as governments. In short, the innovation imperative is ferocious.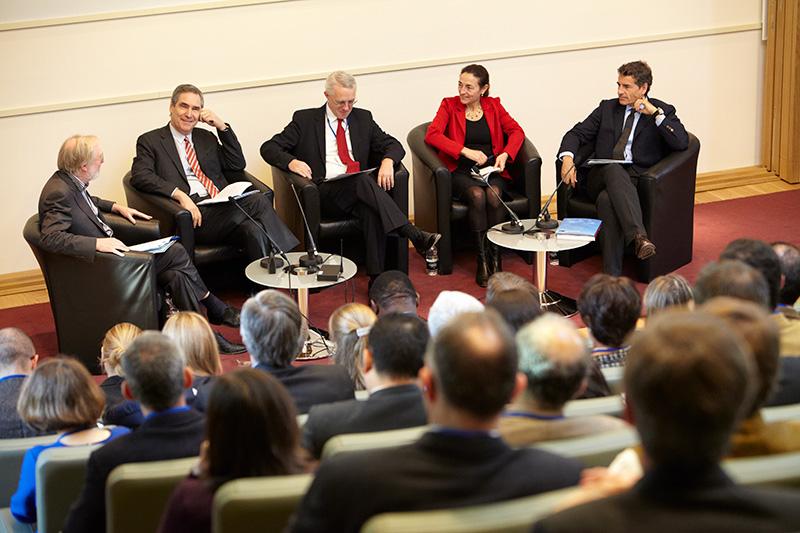 Stories from the Edge -- Creating the Conditions for Innovative Government
Innovations in Transparency and Citizen Engagement
Resourcing Innovation at the Edge
Breakout parallel sessions: Making the most of people, Designing e-government approaches that work, The Last Mile: Partnering to ensure that Innovation delivers
Mobilising innovation in government, economy and society:
Joining up Government: Changing Everyday Lives for the Better
Global Cooperation and the challenges of the current crisis
Speakers and session chairs
Masood Ahmed, Director, Middle East and Central Asia Department of the International Monetary Fund
Dr Caroline Anstey, Managing Director of the World Bank
Leonardo Burlamaqui, Ford Foundation
Professor Paul Collier, Director of the Centre for the Study of African Economies, Oxford University
Ceci Connolly, Consultant, author and commentator
Datuk Daud, former Permanent Secretary of Higher Education, Brunei
Dr Alison Evans, Director of the Overseas Development Institute
Diana Farrell, Director, McKinsey Center for Government; Former Deputy Director of National Economic Council
Dr Arunabha Ghosh, Chief Executive Officer, Council on Energy, Environment & Water
Liia Hanni, Director of the E-Governance Academy, Estonia
Professor Helen Margetts, Director, Oxford Internet Institute
Michael Ignatieff, Author, academic and former leader of the Liberal Party of Canada
Jacques Meyer, Financial Director, South Africa Revenue Service
Professor Ncube Mthuli, Vice President and Chief Economist, African Development Bank
Geoff Mulgan, Executive Director of NESTA
D. Bitange Ndemo, Permanent Secretary, Ministry of Information and Communication, Kenya
Gideon Rachman, Chief foreign affairs commentator of the Financial Times and author of Zero-Sum World
Gabriela Ramos, Chief of Staff, OECD Andy Ratcliffe, African Governance Initiative
Vicki Sellick, Young Foundation Simon Tucker, Chief Executive of the Young Foundation
Professor Andrés Velasco, Senior Academic Adviser to the Blavatnik School of Government; former Finance Minister of Chile
Professor Sir John Vickers, Professor of Economics and Warden of All Souls College, Oxford University
Professor Jennifer Widner, Politics and International Affairs, Princeton
Brett Wigdortz, CEO and Founder, Teachfirst UK