Why would a medic do an MPP?
Estimated reading time: 4 Minutes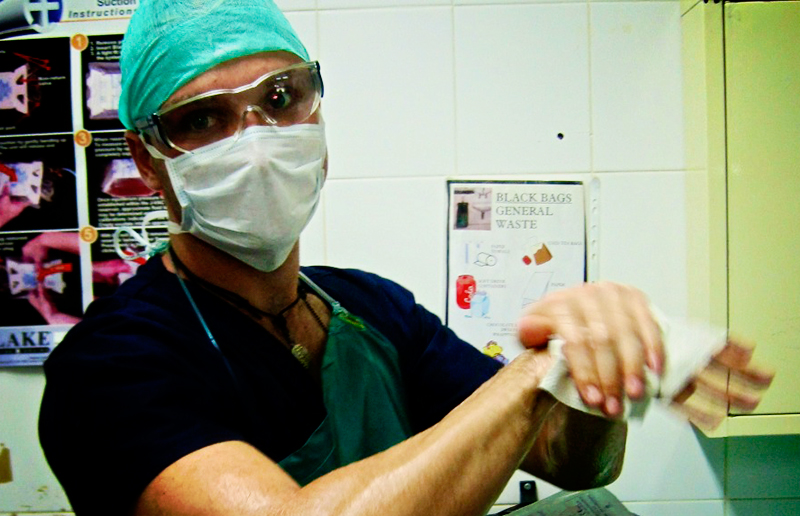 "Why would you study public policy if you are a doctor?"
—I seem to hear this question every time I meet someone new. Granted, the answers might not be obvious at first. It is great to work as a doctor. You spend most of your time helping others and get to feel the impact of your doing in the most palpable way. There is an abundance of interesting specialisations you can choose from and the job market is in your favor. Why would anyone ever wish to leave that behind?
In order to be a good doctor, you need a lot of experience and invest much time in staying up to date on current research and practice. Thus, leaving the bedside to venture out in a field so vastly different from medicine as public policy, potentially comes at a massive opportunity cost for your medical career. However, Oxford's MPP is condensed into one intense year (unlike most other MPP programmes that run for two years), which is short enough to prevent your medical skills from rusting.
Most importantly, though, I find the training at the Blavatnik School of Government to be a great complement to everything I did before. I feel deeply enriched by the experiences and viewpoints I get to share with both my teachers and co-students, all highly driven experts from most diverse professional and cultural backgrounds. I never intended to leave the bedside entirely, but rather to put myself in a position where I can untap the experiences I gain from working with patients at the micro-level to drive meaningful change for healthier societies at a macro-level.
Many problems that take individuals to the doctor's office or the emergency room are preventable. Also, once discharged, many patients return to the same noxious environments they came from. When I first started to realise this, I felt a bad aftertaste to my clinical work: while you might be in the privileged position to help an individual by treating the causes of their physical ailments, you often end up merely patching up the problems stemming from societal dysfunctions. While I was enchanted by the idea of treating individuals, I was appalled by the idea of merely palliating society.
The trouble is that, as a doctor, you often only have a short window of opportunity to make a difference for others. You treat, counsel, encourage healthier lifestyles, and accompany your patients through check-ups over years or decades. But we can do more than that, there's an opportunity to
scale-up
the things we do.
Doctors see patients from all layers of society: rich and poor, highly educated and illiterate, foreigners and locals. We get to learn so much—like almost no other profession—from their sorrow and their joy, their problems and their fortunes. This gives us a deep understanding of the challenges within our communities. Unfortunately, this implicit knowledge, like a hidden treasure, does not reach those who could use it to improve our societies for better. I believe that we could tremendously enhance our spectrum of impact if we could understand ourselves more than ever as public advocates of health, if we could transcend our work beyond the medical world. This is particularly important for those patients who lost their voice in society, such as those with dementia or critical illnesses.
We doctors have been taught to adhere to the medical
triad
of
treatment
,
education
(of future doctors),
and
research
. In doing so, we transcend our impact from 'merely' treating individuals to transforming our profession at the same time.
"It's the difference between being an architect and a carpenter"
, said one of my favourite teachers, Dr. Conrad Fisher. And it makes us better doctors. When we teach others, we learn. When we engage in science, we force ourselves to critically rethink our everyday practices. There's just one thing missing in this picture. It should not be a triad but a quartet, with advocacy being the fourth pillar.
I'm not the first to propose this idea. Numerous specialist bodies, like the American Academy of Neurology, for example, have established
training programmes in advocacy
for their members and you can find doctors who are highly active in politics or public health advocacy. But the ultimate tool-set you can obtain as a doctor to become a leader in health promotion is immersing yourself in an MPP programme. The need for hybrids that can toggle between clinical and political realms is increasing. Health challenges are changing rapidly because of shifting demographics, emerging diseases (think of ebola) or adaptive organisms (e.g. antibiotic resistances), globalisation (think of influenza pandemics), and technology. We need individuals who understand the complexities of these developments, both from a microscopic and macro-political perspective, and are able to navigate between various sectors (science, public and private sectors, and charities).
In fact, I envision a world in which experts generally engage more in the process of societal innovation. Not just doctors but also lawyers, civil engineers, or computer scientists, for example, share a deep understanding at the micro-level. They also face a host of problems every day that might be solvable through macro-level solutions if they were known to policy makers sooner.
Aside from the societal benefits there are also personal reasons for the MPP. It is beautifully enriching to spend a year discussing the challenges of our generation with such a unique and diverse group of inspiring personalities. You find yourself surrounded by diverse stimuli that facilitate reflections on your own goals and views. It is a year that will change your life, more than once!
Some of the modules might be daunting to us scientists since most of us have little training in economics or philosophy. Yes, the course is most demanding. If you desire to apply for the MPP you should be equipped with solid arguments for your ability to keep up with the class (I recommend that you start reading about economics and political philosophy immediately). However, the faculty will help you navigate through your journey outside your comfort zone. Also, keep in mind that the beauty of the BSG community is precisely its wealth of complementary skillsets and backgrounds. And rest assured that everyone becomes pretty good at putting their unique experiences to best use for the class.
If you have the opportunity to study at BSG as a medic, you will be challenged often but you will certainly feel deeply enriched and better equipped to serve society.
Image source: Sven Jungmann