What should I include in my personal statement?
The personal statement plays a key role when our Admissions Committee are considering applications.
Estimated reading time: 2 Minutes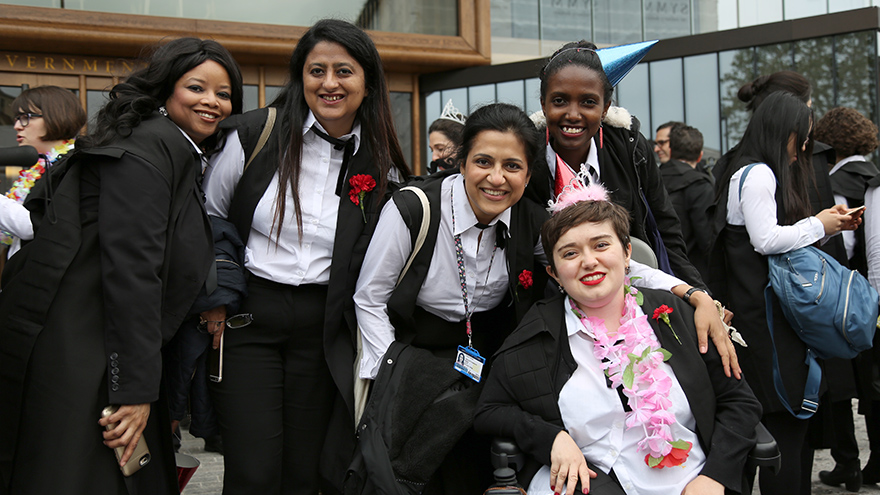 Your personal statement is your opportunity to succinctly tell us why we should accept you on our MPP.
It is usually the first thing we look at when assessing your application – and we want to see your commitment and motivation shine through. We ask you to answer four specific questions, as detailed on our admissions pages, with each response coming to no more than 200 words, and so a total piece of no more than 800 words. Here we elaborate on what we want to hear about. 
Your motivation for studying an MPP
First up is a question about your motivation. Tell us clearly why you want to do the MPP and why it's such a critical next step for you in relation to your focus on public service. Make clear how the MPP flows from what you have done to date and how it will cement the work and learnings you have had.
Commitment to public service
Second, we ask you to make clear the ways in which you are, and intend to remain, committed to public service. Here we want you to outline where you see your public service career going in the years following the MPP. What sort of work do you see yourself doing and how is the MPP essential for deepening your success with this?
Demonstration of impact
We look for change-makers and people who are able to work with others to get things done. So the third question we ask you is about the most significant and impactful work you have done to date. This could, for example, relate to your involvement in a university campaign on an issue of importance to you; or it could be a piece of work you have been involved with or led in your professional life. We want to hear about the specific role you played in this work, but also what you learnt from the experience and what, if you had a similar opportunity, you might do differently in the future.
Leadership qualities
We also want people who are leaders. Leadership can take many forms – being directly responsible for the delivery of a project; being key to the strategy for a piece of work to be executed by a group of individuals; or being someone who supports and enables others to also carry out a task. In the final question we want you to address, we want you to outline a situation where you have played a role in leading a project or a team. Tell us what you did, how you approached this, what you learnt from the experience ,and what you might do differently in the future.
The personal statement is your opportunity to showcase your motivation and achievements to date – as well as your ability to reflect on what you have done and how you want to further your learning through our MPP. It is a chance for us to understand the essence of what you are about and it always makes for a fascinating and inspiring read!
Richenda Gambles is Director of Admissions at the Blavatnik School of Government. Find out more about how to apply for the Master in Public Policy.